Kenyans are known to unite when one of them is faced with illness or a hard challenge. Unity of purpose is also usually displayed when the country is faced with a challenging crisis such as terrorism. When such a situation befalls a politician, Kenyans unite and show support irrespective of the political divide one belongs.
This is the unity that Kenyans have displayed after photos of Nyeri county deputy governor surfaced online. The photos show madam Caroline Karugu in a hospital bed looking weak but full of Hope.
The top politician posted why she would not make it in an event to commemorate president's Moi anniversary. She talked of the great achievements of Moi and her wish to join the family in this commemoration but sadly she could not make it due to illness.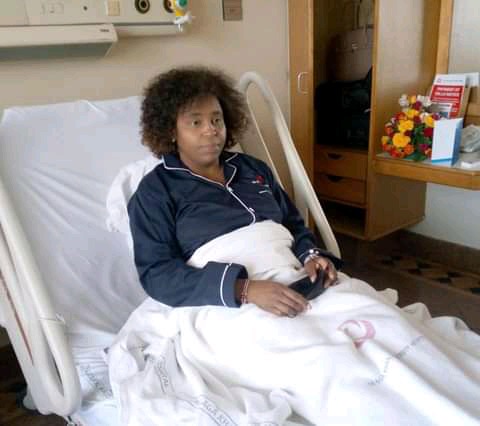 "It's one year since you left us. While one year would seem like a long time for many, for us WATOTO WA NYAYO, it seems shorter than a New York minute. We look back with great nostalgia into our younger days when you embraced us with genuine fatherly love and generosity. Your NYAYO PHILOSOPHY of Peace, Love and Unity remains engraved in our hearts and has become a focal point in everything we do. Your call for TRUE PATRIOTISM remains our North Star and I can bet, we remain the only generation that can recite Kenya's LOYALTY PLEDGE without batting an eyelid." Wrote Madam Carol in remembrance of Moi government.
She further added how she wished to be part of this great event.
"Today I reminisce my younger days as I lay on a hospital bed indisposed but hopeful and in high spirits. Even though I will not make it to your memorial, in my heart and the hearts of many you remain truly dear. Continue resting in peace BABA MOI."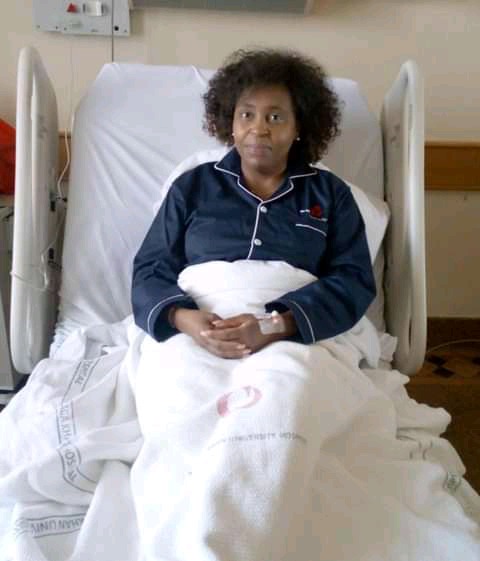 However, her cause of illness has not yet been disclosed. The hospital that she is admitted has also not been revealed to the public. Kenyans have flocked on her Facebook page and wished her a quick recovery.
What are your thoughts on this particular case? Share.
Content created and supplied by: The_Updater (via Opera News )