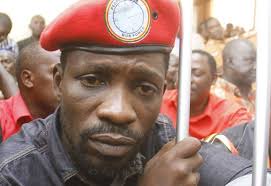 Bobi Wine also known as Kyagulanyi has been on forefront fighting for human rights and freedom of Ugandans.As result more of his supporters has suffered from the police brutality.Bobi Wine had petitioned the victory of the incumbent president Yoweri Museveni.The last concluded general election Museveni won the election followed with Bobi Wine in the second position.
Today,Majority of Kyagulanyi supporters has get a big blow after the military police 'terrorised' them.The journalist who were covering Bobi Wine's move were attacked and beaten thoroughly with police officers.The journalist were attacked when Kyagulanyi was representing his petition to the UNHRC today including NTV Uganda Journalist
Kyagulanyi has condemned the event and termed as a regrettable event.He has wished all affected a quick recovery and encouraged them that one day they will be free.Bobi Wine said"Regrettable. Standing in solidarity with the journalists of Uganda, whose work has been turned into a military operation. Quick recovery to all journalists who've been battered today! None of us is free until all of us are free. Uganda will be free."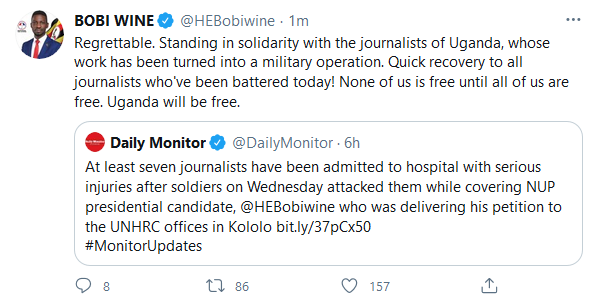 Content created and supplied by: Jonjez (via Opera News )