Prominent Senior Counsel Wahome Thuku recalls what had happened to him some years ago. He was slowly driving on a busy road around Kitangela market, where a mkokoteni Guy was busy behind his car pushing his car as well. Though he kept a short distance of about an inch from the lawyer's car.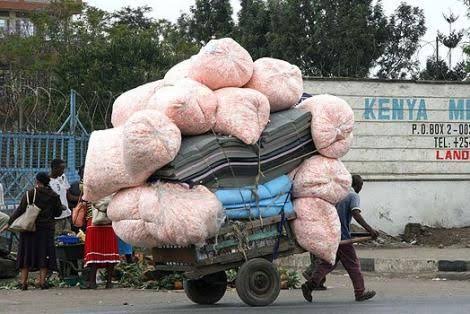 Picture for illustrative purpose.
As it usually happens at times, Senior happened to hit a slight emergency and the Hustler hit one of his back lights cracking a clear hole through it. The Senior remembers so well that its the mama mbogas who pleaded with him to forgive the hustler.
Now that brings to our case scenario today where hustler vs dynasty politics is being trend by one William Ruto. Who would be the hustler and who would be the dynasty in the above case, for the purpose of retribution?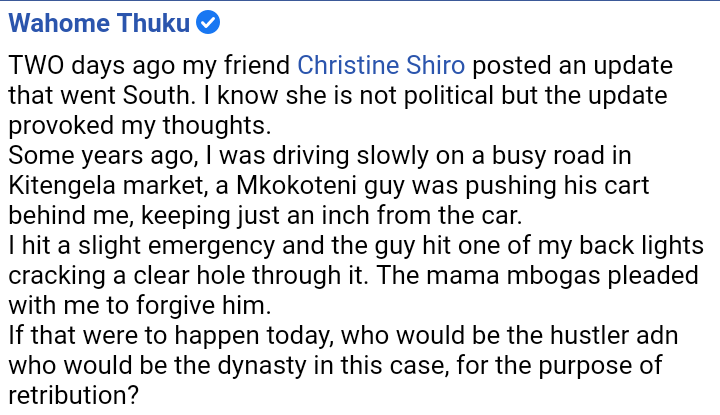 Picture for illustrative purpose.
This post attracted lots of reactions where different Kenyans gave different views and opinions as captured below.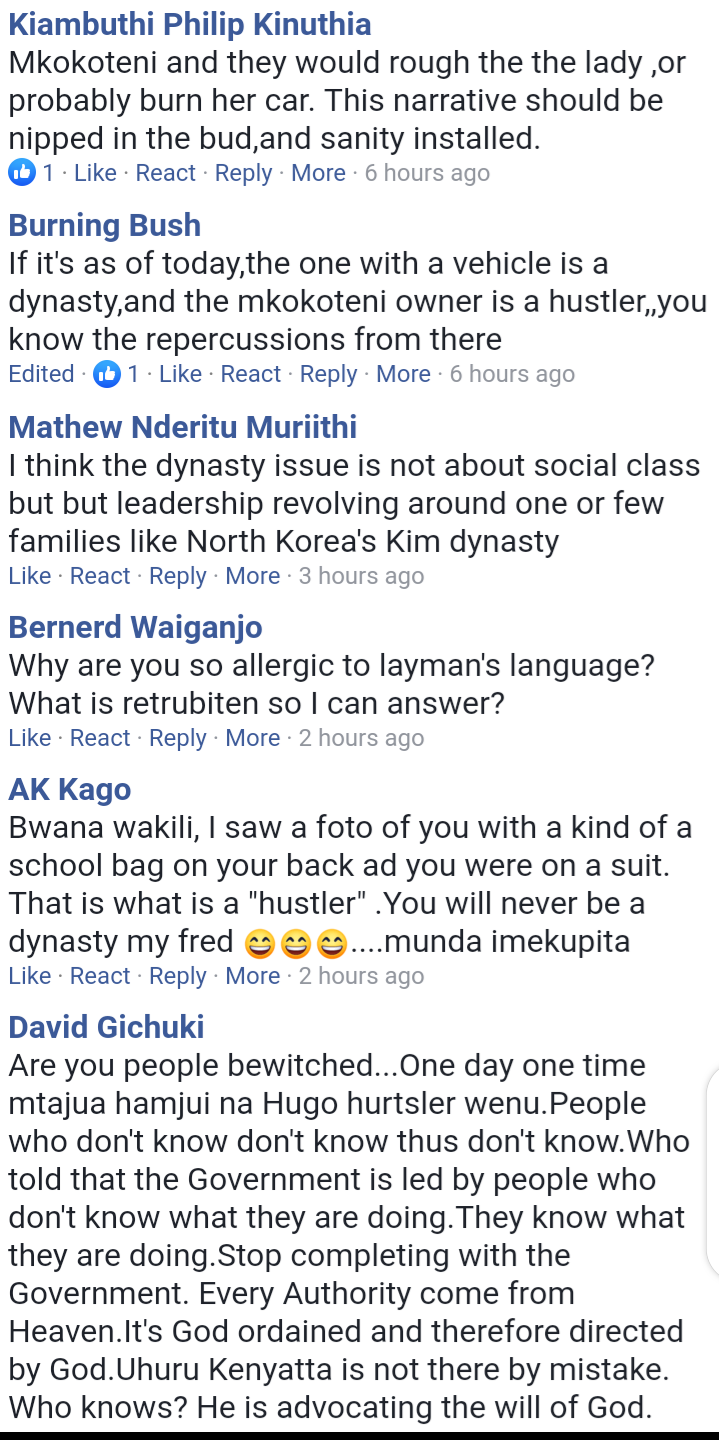 Picture for illustrative purpose.
*Are you people on your good senses? One day one time you will realize you know not with your hurtsler. People who don't know don't know, thus don't know. Who told you that the Government is led by people who don't know what they are doing?
They know what they are doing. Stop competing with the Government. Every Authority come from Heaven. It's God ordained and therefore directed by God. Uhuru Kenyatta is not there by mistake. Who knows?He is advocating the will of God.
*Mkokoteni and they would rough the the lady or probably burn her car. This narrative should be nipped in the bud and sanity installed.
*If it's as of today, the one with a vehicle is a dynasty and the mkokoteni owner is a hustler. You know the repercussions from there.
Content created and supplied by: EdKam.News (via Opera News )