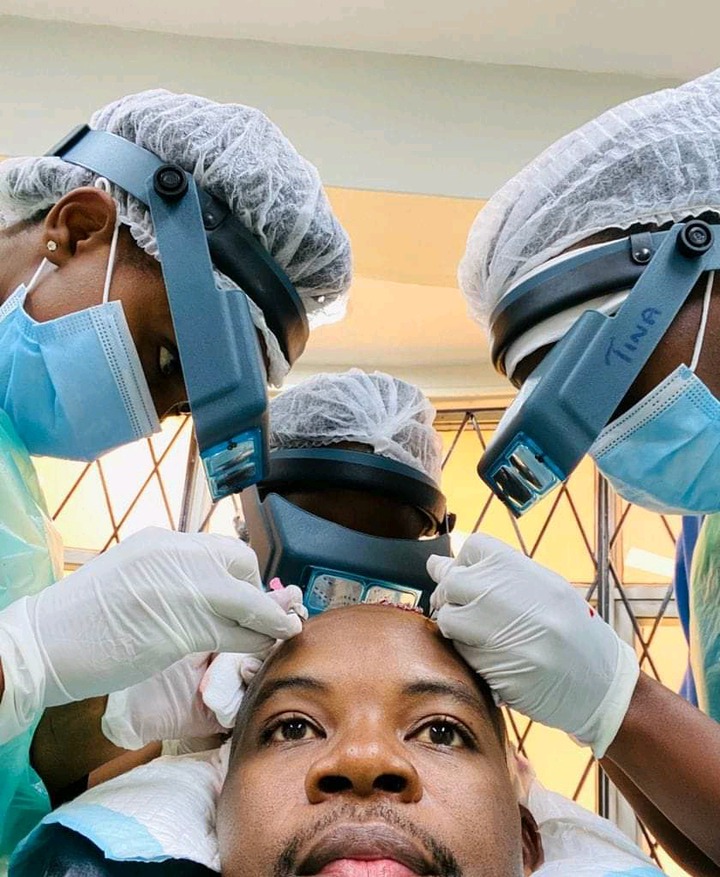 Raila Odinga's former Personal Assistant Silas Chepkeres Jakakimba has taken to his social media Facebook account to inform netizens that he underwent a medical procedure.
In his post,Silas said medical procedures above the neck can be so frightening and scary.
He further said a team of five medics did their best and the medical procedures went successful.
"MEDICAL PROCEDURES can be so frightening and scary especially anything above the neck. Thankfully, God guided a team of 5 medics and this was successful. Since I'm recuperating under heavy Prescriptive Doses of Heightened Appetite, those Fruits Mpesas are welcome,"posted Jakakimba
Netizens have taken to social media to wish the soft spoken lawyer a quick recovery.Jakakimba however did not specify on what medical procedures he was undergoing as netizens have been left with many questions unanswered.
Jakakimba has been one of the fierce Raila Odinga staunch supporter and also one of the brilliant minds within the Orange Party.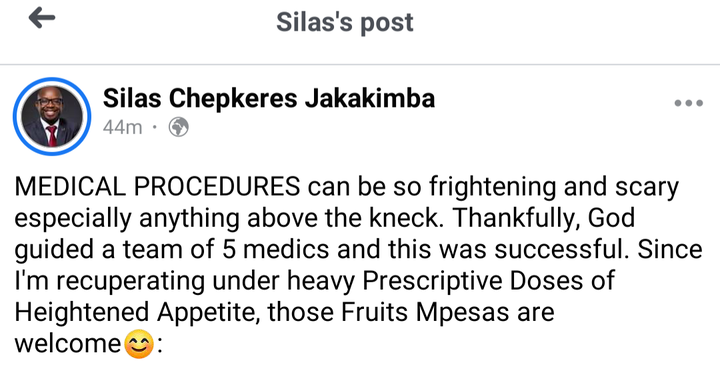 Content created and supplied by: Brianv35 (via Opera News )