With the 2022 general elections approaching, Uhuru's succession has been gaining momentum with various leaders beginning to warm up for the task ahead.
DP Ruto is among the few leaders who have already begun campaigning for the 2022 elections and has been going around the country drumming up support for his candidature.
DP Ruto was in Mombasa today as he winds up his three days tour in the region where he also took a swipe at the three National Super Alliance principals.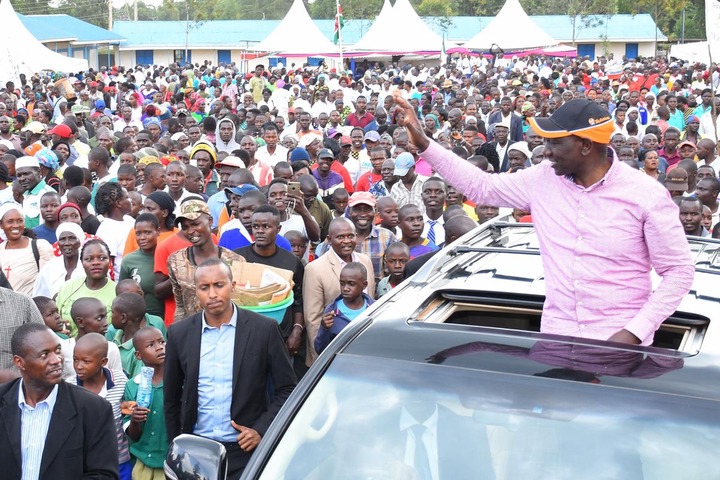 While addressing the residents in Nyali, Ruto has finally revealed why Uhuru will never support Raila, Kalonzo and Mudavadi come 2022.
According to Ruto, the three had a mental problem because they were busy waiting for Uhuru to support them in 2022 yet they have never voted for him even once.
Ruto stated that this is the reason Uhuru will never support the trio since they have never supported him since 2002 when Uhuru took his first stab at the presidency.
Ruto revealed that he was the only one who has voted for Uhuru thrice and it was funny that the three were now waiting for Uhuru to support them after having opposed him all these years.
Content created and supplied by: KDMNews (via Opera News )