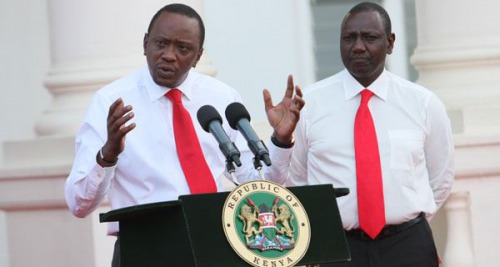 President Uhuru Kenyatta and Deputy President William Ruto are serving their second term as the leaders of this nation. They are the heads of the Jubilee government. They were both elected by the people and in their first term, they served well but things changed in their second term after the famous handshake.
Although they are not as close as they used to be, Uhuru Kenyatta and William Ruto still remain as the President and the Deputy President of this nation respectively. For that reason, they are both entitled to celebrate any achievement by the government but they must all be ready to also be responsible of all the failures of the government.
Today, President Uhuru Kenyatta and Deputy President William Ruto suffered a huge blow after Siaya County senator James Orengo's powerful statement. The Angry James Orengo who seemed to be bitter with the ruling party came out gun blazing to hit them hard without spearing them.
"This government called Jubilee government is letting this country down. our governance has gone south-As long as it's going south, nothing can be repaired adequately in time for us to have proper legacy for this country." Said James Orengo while speaking in the Senate House.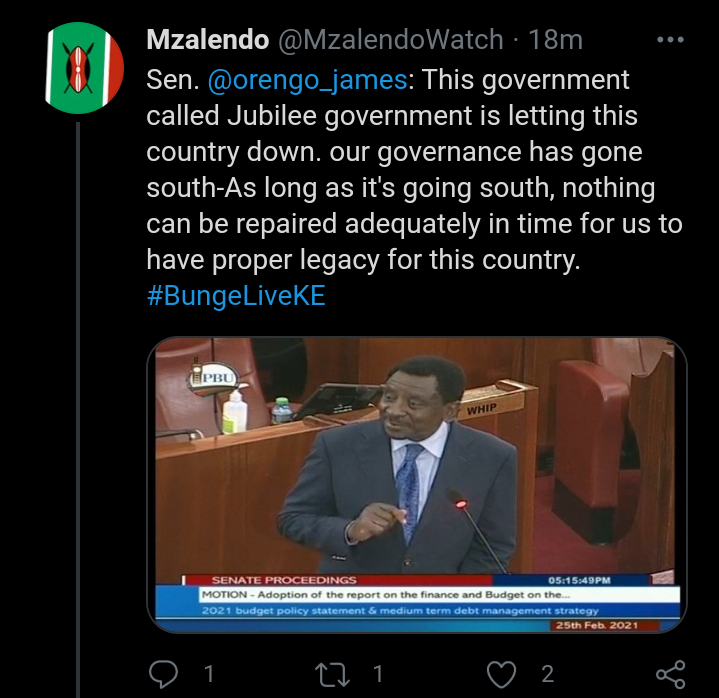 Content created and supplied by: bashkabasata (via Opera News )