On Sunday, February 14, the former prime minister was in Narok County for political activities aimed at drumming up support for the BBI bill.The former premier was received by a huge crowd of the residents of Narok County.This a show that raila odinga is still national leader who enjoys massive support from the region. The ODM leader was with the leaders from Narok County who accompanied him throughout his campaign trail in Narok. His presence in Narok County was highly enjoyed by the residents of the region who stayed by the roadsides and streets to welcome Baba.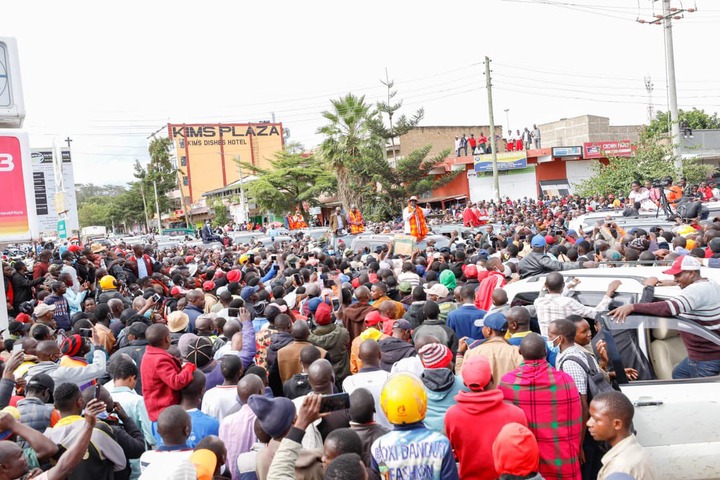 A message shared on Raila Odinga's twitter handle explains in detail Baba's message to the people of Narok and all Kenyans in general. Raila Odinga is determined to ensure BBI is successful at the end of the process. The message reads:" We know where we have come from, where we are, and where we are headed. We have come along too far to opt-out of a journey we have undertaken together as a people. It is a journey you cannot replace with lies, one you cannot stop with false promises." Raila's message read.
The former prime minister explained well on his hope in The BBI politics. He said of being sure of where we have come from and we know where we are headed. He has explained the BBI journey with hope and that it will yield good results at the end.
Raila's tweet has elicited mixed responses from social media members who have shared their thoughts and concerns about Raila's action and intention. Check out the caption below for the comments and answers.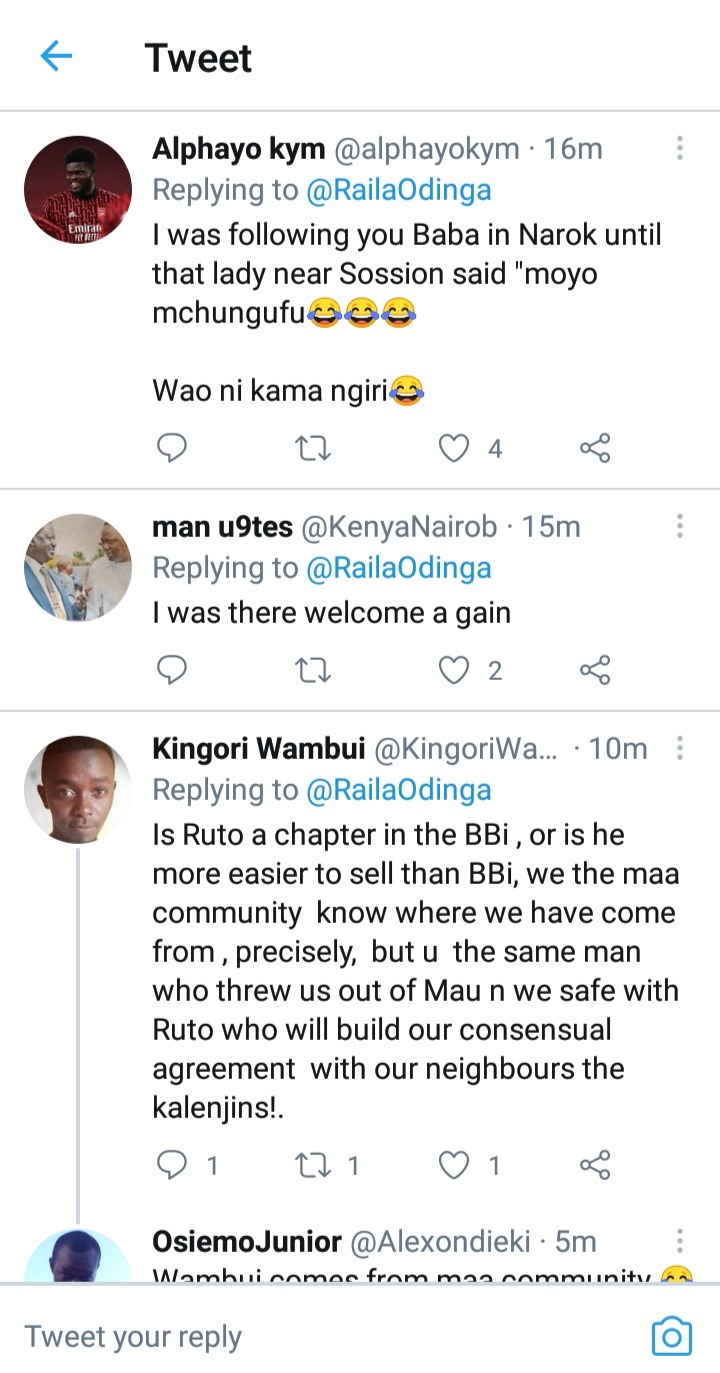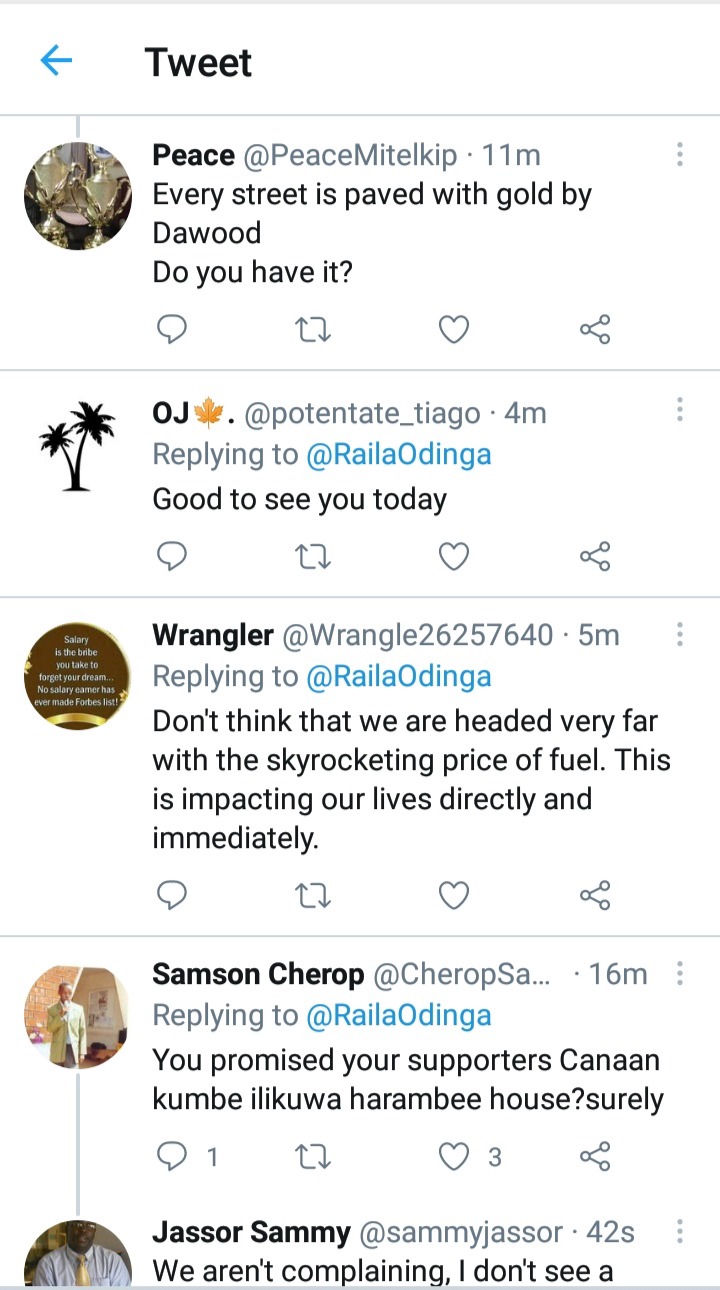 In the comment section below, please leave a comment. Follow me for more news and entertainment.
Content created and supplied by: Jared_zinza (via Opera News )