There has been issues with the Kitui county assembly for a very long time. It reached a point where there was an attempt to impeach the able governor, honorable Charity Kaluki Ngilu.
The governor was been accused of mishandling of county funds and county office.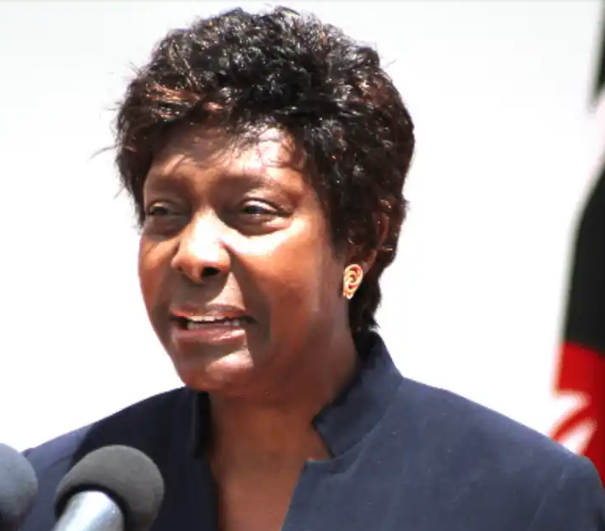 The issue of dismissing some members of the county assembly cabinet secretaries of very essential dockets like health and education.
She was also accused of employing her friend who had no qualifications.
This was watered down as time went by and things got to normal and the impeachment never came back again.
On Friday morning the governor honorable and her county were found on the wrong side of the law. They had dismissed one of the senior staff unlawfully.
After a court case the judge decide go fine them ksh. 1 Million for unfair dismissal.
Below is a screenshot of the post that Nation had poste.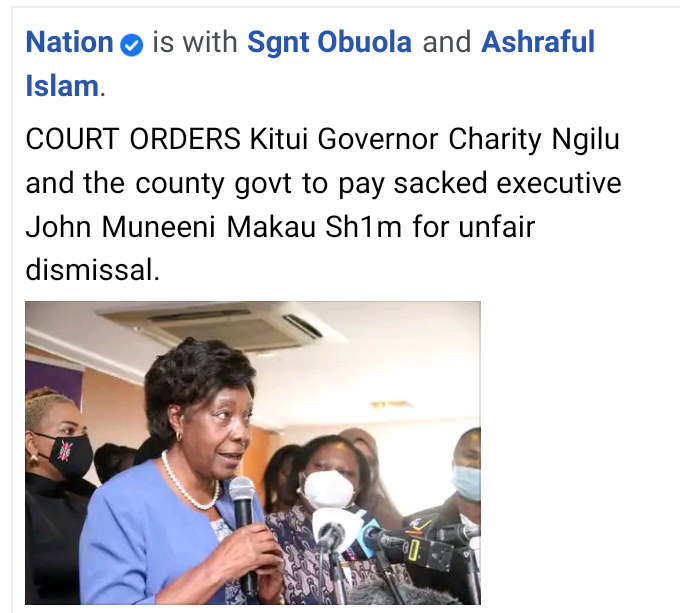 What do you thing on the issue of the bibs
Content created and supplied by: factfiles (via Opera News )