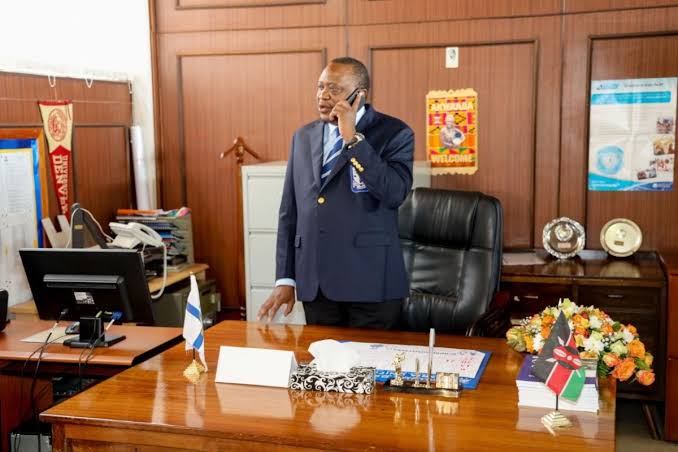 The Referendum Bill is one of the bills that will be given priority by the National Assembly when it resumes its sessions from Tuesday next week.
The bill, which is sponsored by the Parliamentary Committee on Constitutional Enforcement (CIOC), provides guidance that will lead to a referendum on amendments to the Constitution through the BBI.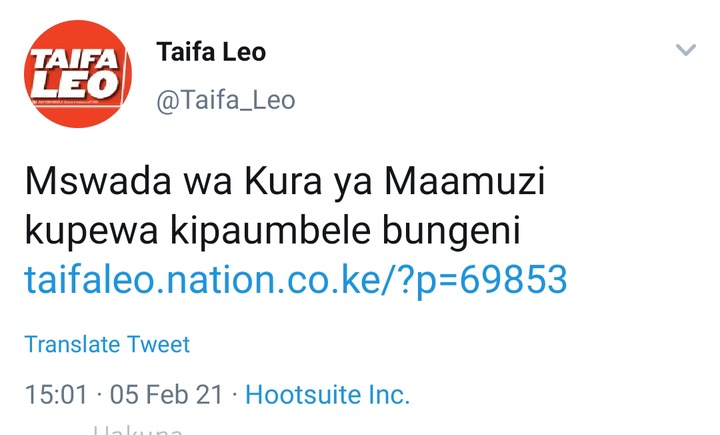 Already the BBI Bill is in 47 county legislatures where it needs to be approved by at least 24 parliaments before it can be tabled in the national parliament and senate. After being considered in the two parliaments, his fate will be decided by the people in a referendum scheduled for June this year.
In a statement, National Assembly clerk Michael Sialai said the sessions would also be used to discuss national budget issues.
Members of Parliament are expected to analyze and approve the Budget Policy Statement (BPS) for the 2021/2021 financial year and bills on revenue sharing.
"According to the Public Finance Management Act 2012, the BPS report must be submitted by the National Treasury to parliament by February 15, annually. After that the report will be analyzed by the Parliamentary Committee on Budget and 15 other Committees on Central Government Departments before being presented to the whole parliamentary session, "said Mr Sialai.
The approval of the BPS will provide an opportunity for the submission and adoption of the Revenue Allocation Bill (DORB) and the Bill on Revenue County (CARA) in both parliaments.
"These bills are among those that will be given priority in these two parliaments in this fifth phase of parliamentary sessions. Nine other bills sponsored by the majority party will also be discussed in this phase of parliamentary sessions, "Mr Sialai added.
Parliament will also have the opportunity to address 15 bills sponsored by various committees as well as 50 bills sponsored by private lawmakers.
MPs are also expected to discuss the report of various committees that are investigating issues of national importance such as the Sh7.8 billion saga in the National Medicines Authority (KEMSA).
The National Assembly will also address and review its fifth phase calendar of its sessions, which will take into account the situation caused by the Covid-19 epidemic and the measures to prevent the spread of the deadly flu.
Content created and supplied by: J.M. (via Opera News )