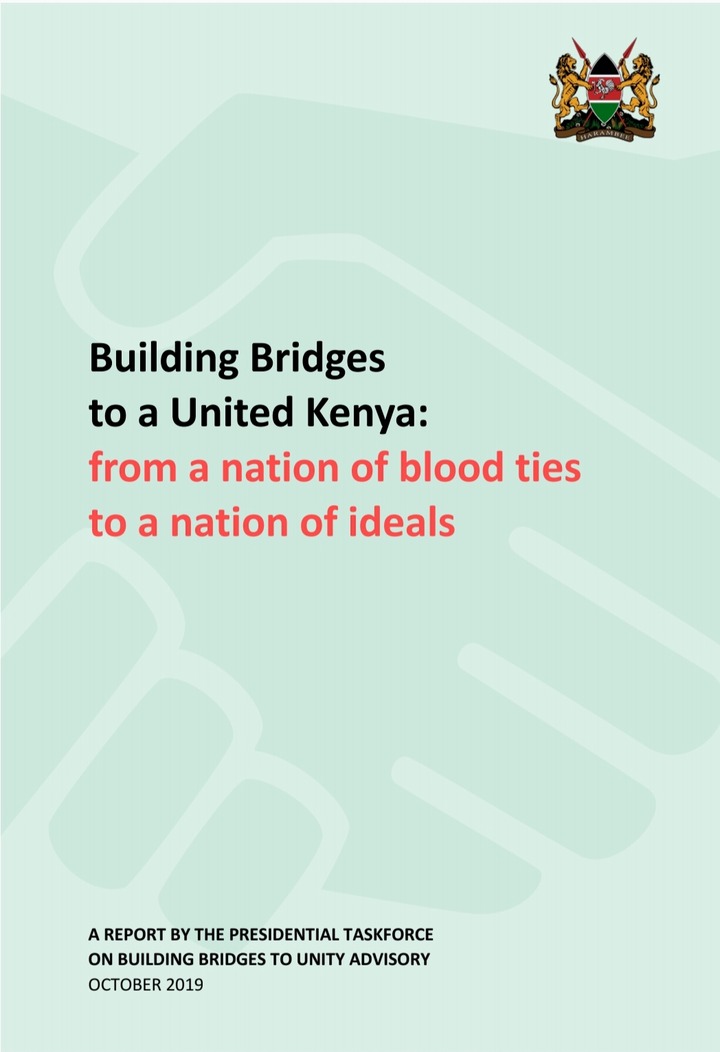 Right from the outset, BBI was crafted to bring about national healing but long before the contents of the final report became known, political posturing had reached a crescendo, with some proponents and opponents of BBI taking advantage of the uncertainty following a long wait to trade barbs in political rallies. In fact, there was real danger that the country would become more divided as some politicians engaged in irresponsible politicking.
However, most of the rancour seemed to revolve around the possibility that the executive structure would be expanded to bring on board the offices of a prime minister and two deputies. The document has therefore elicited mixed reactions; there are those who support it wholly while others have expressed their objections boldly. This further suggests that both views should be subjected to a rigorous democratic process, and because an objective reading of the proposals will enable members of the public to make informed choices, they should be allowed time to ventilate on the proposals. Kenyans should therefore engage in debates based on principles and ideas and not personalities, keeping the politics of 'ad hominem' out of this very important discourse that could lead to a referendum.
At the end of it all, they should come up with a document that appeals to the majority; one that does not make anybody feel that they were deliberately shut out of the process. This is because the BBI was premised on uniting the whole country, especially following the tribal divide that developed after the contested 2017 general election and the petition that resulted in the nullification of the August 2017 presidential elections.
While accepting the report, president Kenyatta assured Kenyans that the proposals in the BBI document were aimed at fixing vexatious issues that have bedeviled us for a long time, and that it was not about securing leadership positions for a few individuals as was alleged by some people, and that should be our guiding principle. As such, we should aim to come up with a sustainable document; not crafted for the moment but a constitution that all Kenyans will be proud of and that will serve us and posterity well without the need for making constant amends.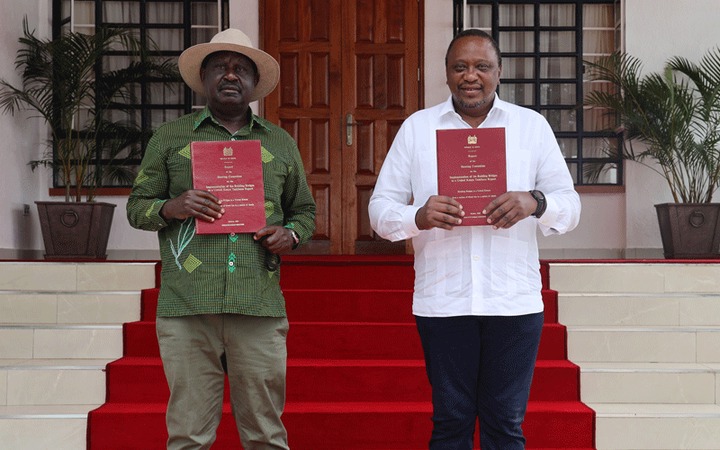 Photo: President Uhuru Kenyatta and Raila Odinga while receiving the BBI report
Content created and supplied by: PtahNjoro (via Opera News )