The Talk of Town has disclosed what furious President Uhuru Kenyatta did to politician who scorned him during Moi's memorial service.
A senior politician's loose tongue rubbed His Excellency Uhuru Kenyatta the wrong way during the Late President Moi's memorial service.
It has been alleged that when he addressed the gathering, he talked in a manner that suggested that His Excellency Uhuru Kenyatta was behind the great suffering of a Nairobi based politician and a top judiciary official.
It has been claimed that he went ahead and pleaded with the President to forgive them for whatever they did against him and pave way for the community to take disciplinary actions against them.
Screenshot of article from Twitter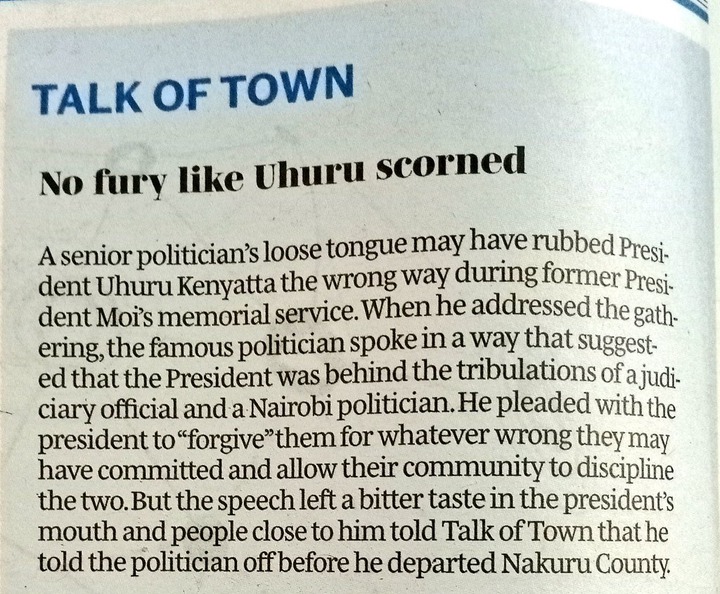 The speech allegedly left a bitter taste in Uhuru's tongue and sources close to him snitched to the Talk of Town that he told the politician off before he departed Nakuru County.
Truly, there is no fury like Uhuru scorned.
Photo of Uhuru Kenyatta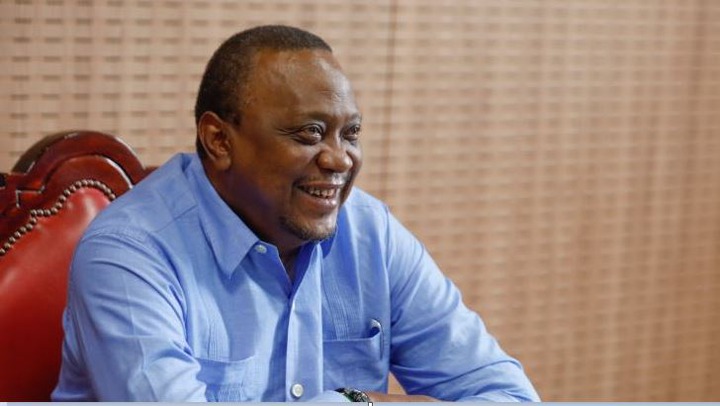 Content created and supplied by: Walter_Mcgreat (via Opera News )