Former prime minister Raila Odinga reveled the connection between the handshake and the 2022 politics. He revealed this while speaking to Inooro television and the same radio station from his home in Karen.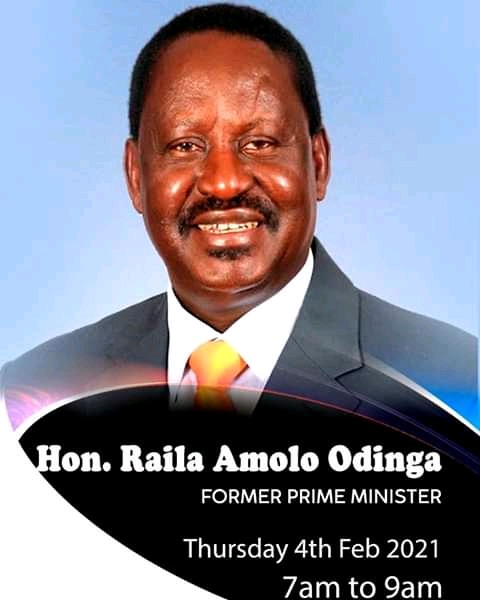 He started by explaining how last year thing we're tough after the covid-19 pandemic arrived in Kenya and how the economy of the nation was destroyed. He said that poverty increased due to lack of jobs and the failed businesses caused by the economic crisis.
About the question of the relationship between the handshake and the 2020 elections, he started by explaining how they joined hands with the president when the saw that the nation is heading to the Somali direction and there was a big danger ahead.
He said that the president was adviced that he should be procecuted with treason and take to prison and be killed, but the president knew that there will great problem and that's whey they agreed to unite and take Na nation forward.
He therefore said that the handshake was not at any point concerned with the the 2022 but was about the unity of this nation and that these is nothing about 2022 elections in the handshake agreement.
Content created and supplied by: lemasmwas (via Opera News )