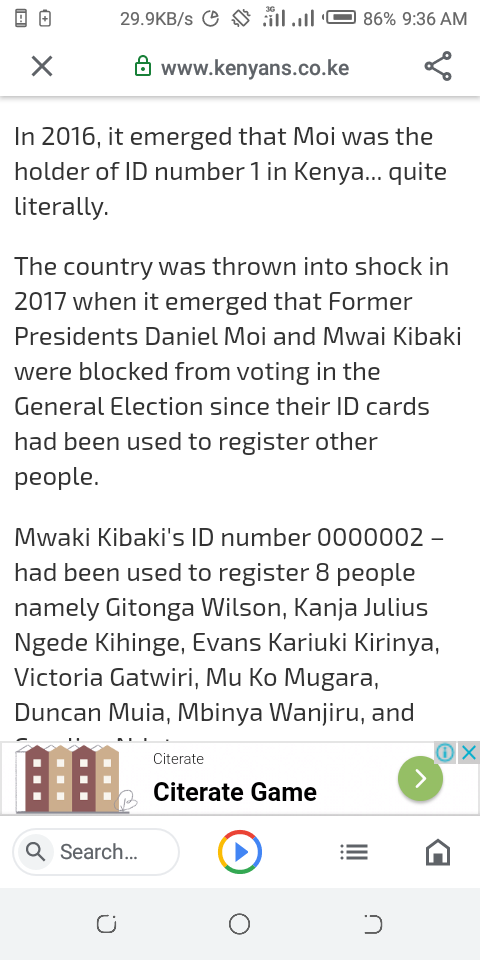 During the 2017 general elections, the country was shocked to learn that former Presidents Mwai Kibaki and Daniel Moi would not be allowed vote because the Identity numbers had been used to register other people.
President Moi's Identify Card indicated that he was the first Citizen with an Identity number of 0000001. Kibaki on the other hand is Citizen number two, 0000002.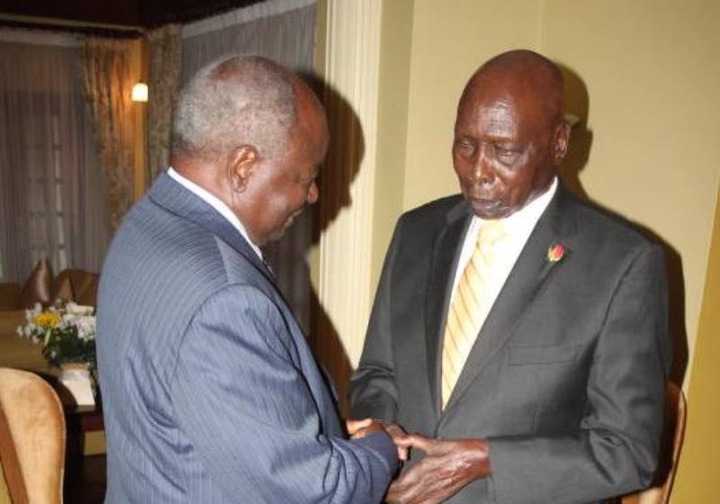 Mwaki Kibaki's ID number 0000002 – had been used to register eight other people namely Gitonga Wilson, Kanja Julius Ngede Kihinge, Evans Kariuki Kirinya, Victoria Gatwiri, Mu Ko Mugara, Duncan Muia, Mbinya Wanjiru, and Caroline Nduta.
On the other hand, Mr Moi's ID number 0000001 – had been used to register one Joseph Marrion Nchabani, indicated to have been born on January 1, 1968.
The Independent Electoral and Boundaries Commission requires clear voter identification before one is allowed to vote. Kibaki and Moi could not vote pending clearance from IEBC. It ha not been revealed wheather new identify cards were issued to them.
Yesterday, it was Moi's one year anniversary since he died. Kenyans will remember him as a unifying and most authoritative president
Content created and supplied by: DailyDigitalJournal (via Opera News )