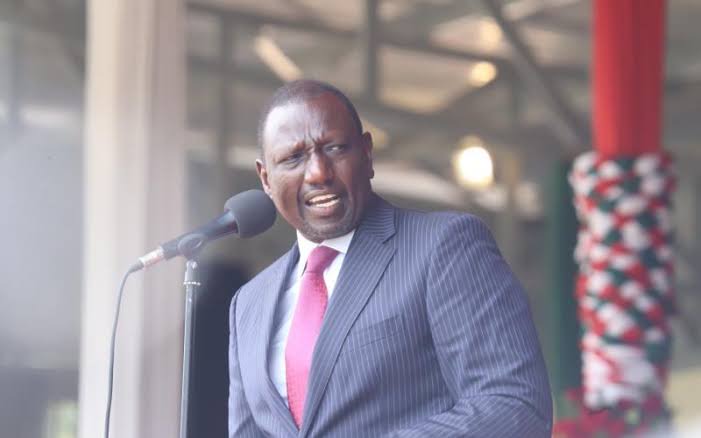 Picture for illustrative purpose.
William Kipchirchir Samoei Arap Ruto is a Kenyan politician and the Deputy President of Kenya since 2013. He served as the Acting President of Kenya between 6 and 8 October 2014 when President Uhuru Kenyatta was at the International Criminal Court, in the Hague, Netherlands.
Kenyans overwhelmingly reacted after William Ruto urges Mps to be always accountable and transparent with the Constituency development fund, cdf. Through his facebook post, William was spotted launching different projects fully financed by cdf.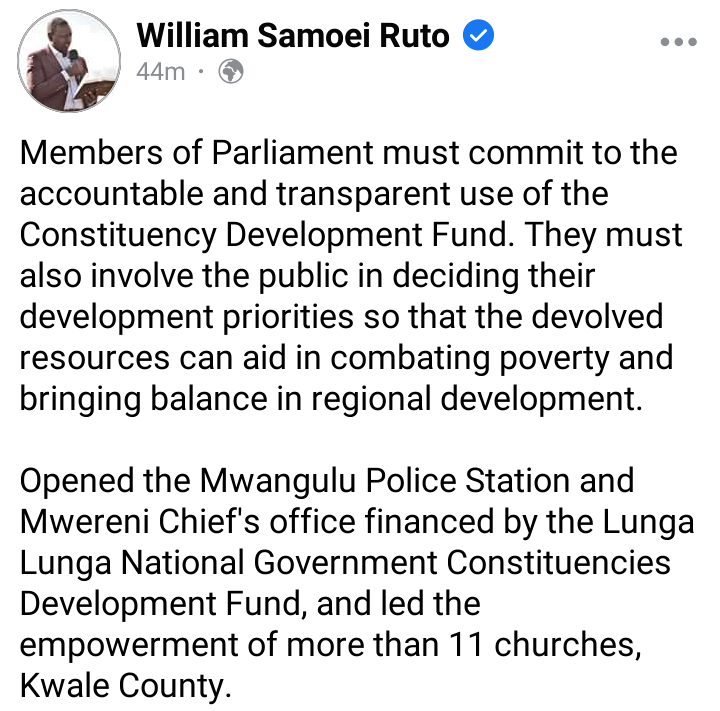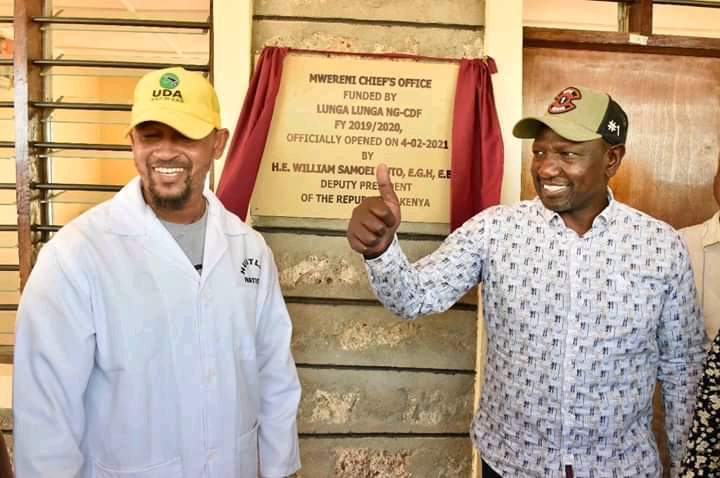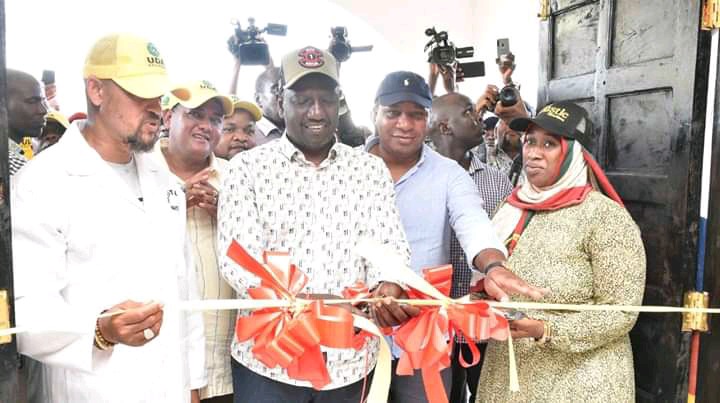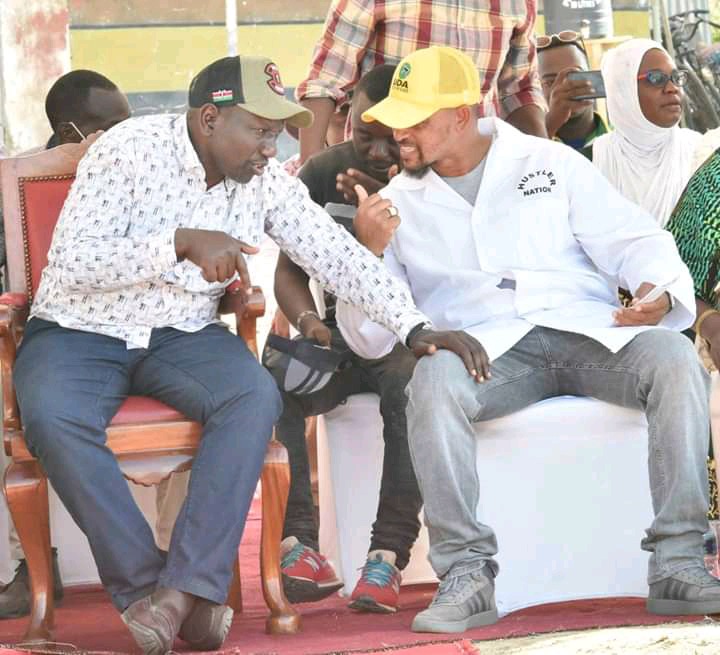 This post attracted lots of reactions where different Kenyans gave different views and opinions as captured below.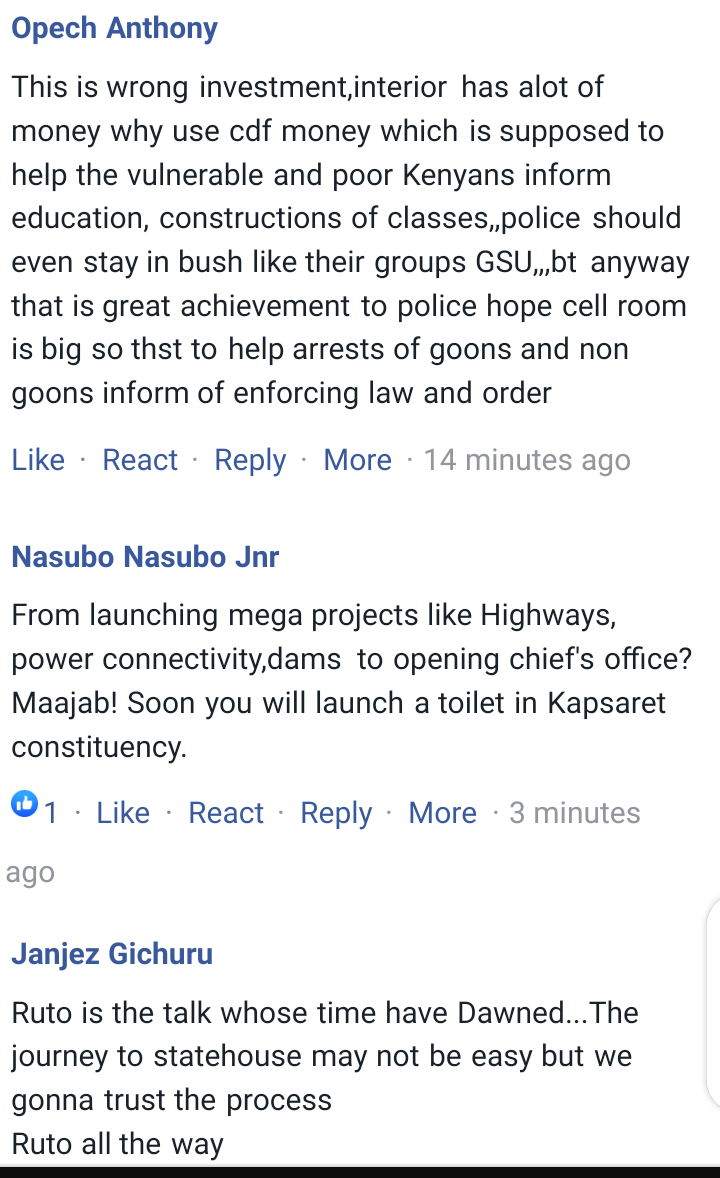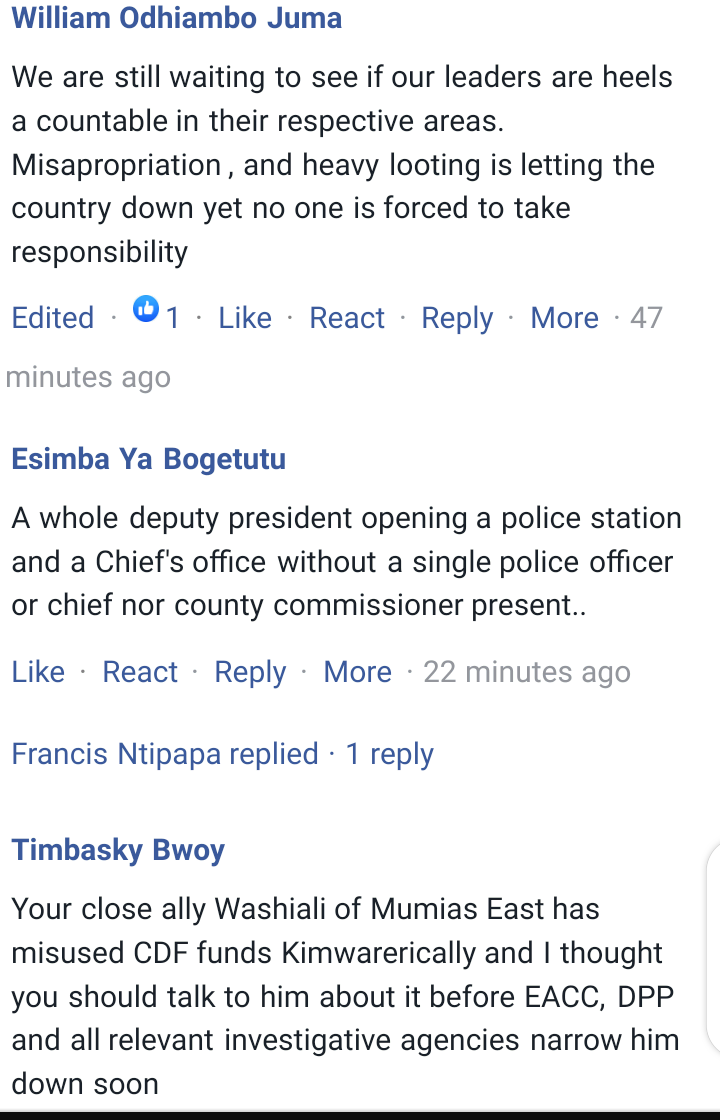 Picture for illustrative purpose.
*We are still waiting to see if our leaders are held accountable in their respective areas. Misapropriation, and heavy looting is letting the country down yet no one is forced to take responsibility.
*A whole Deputy President opening a police station and a Chief's office without a single police officer or chief nor county commissioner present?
*This is wrong investment, interior has alot of money. Why use cdf money which is supposed to help the vulnerable and poor Kenyans inform education, constructions of classes? Police should even stay in bush like their groups GSU, but anyway that is great achievement to police hope cell room is big so that to help arrests of goons and non goons inform of enforcing law and order.
*From launching mega projects like Highways, power connectivity, dams to opening chief's office? Amazing! Soon you will launch a toilet in Kapsaret constituency.
Content created and supplied by: EdwinK. (via Opera News )