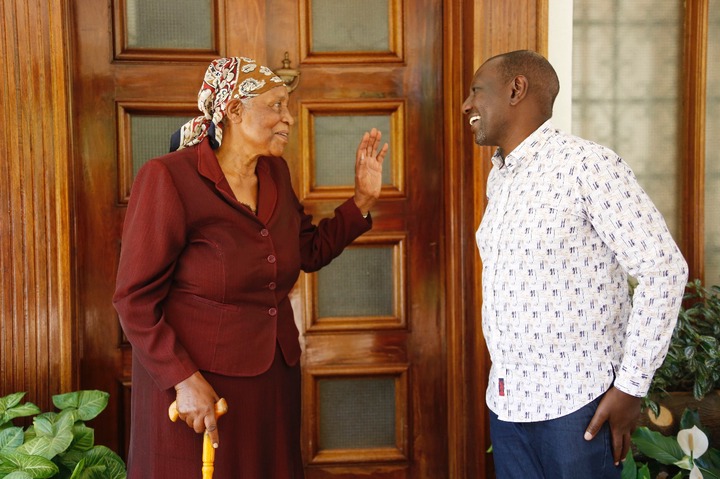 DP William Ruto with a member of Nyachae's family.
The deputy president William Ruto was today supposed to start his 3 day tour of the coastal region where he was scheduled to launch a number of development projects.
Among them, the DP was to Commission CDF funded projects and hold empowerment initiatives for various special groups.
The DP was suposed to be welcomed by his coastal Supporters lead by former Mombasa senator Hasan Omar, Nyali mp Mohamed Ali, Mp for Lungalunga Khatib Mwashetani among others.
According to the star and people daily, The first activity the DP was to be involved in as he starts his tour was to Commissioning several projects in Lunga Lunga funded by CDF among them a police post and Mwangulu and later on adress residents at Mwangulu market.
However, the DP has cought many by Surprise when he took to his Twitter account to update his Supporters of the whareabout.
The DP was Today Condoling with Nyachaes family in Nairobi where he prayed to God To give the family strength.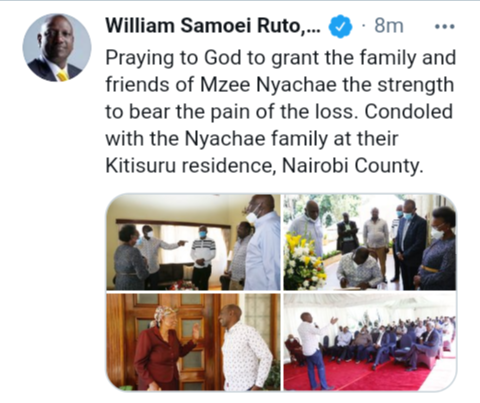 Kenyans who took to Twitter to react wondered how fast Ruto has traveled back from the coast.
Others wondered why Ruto skipped Moi's memorial service. Below are the screenshots of the reactions on Twitter.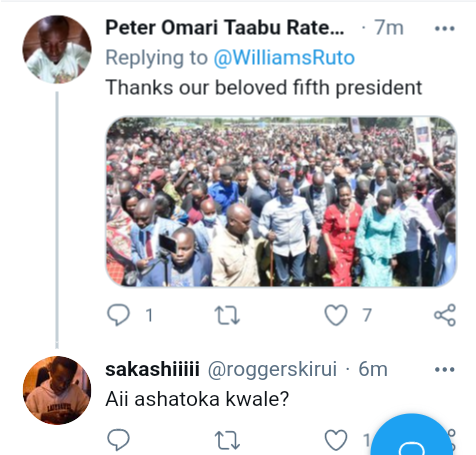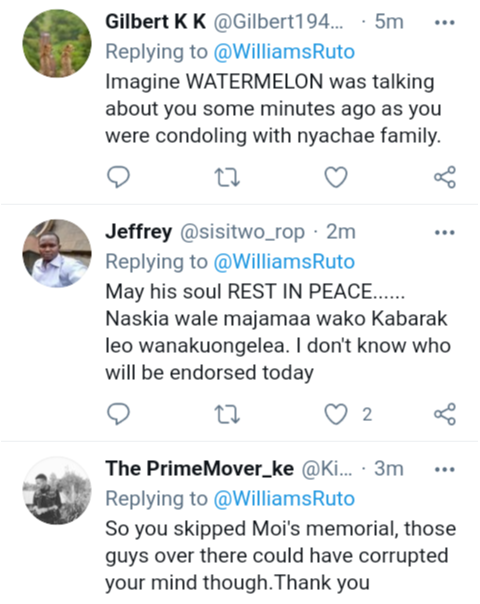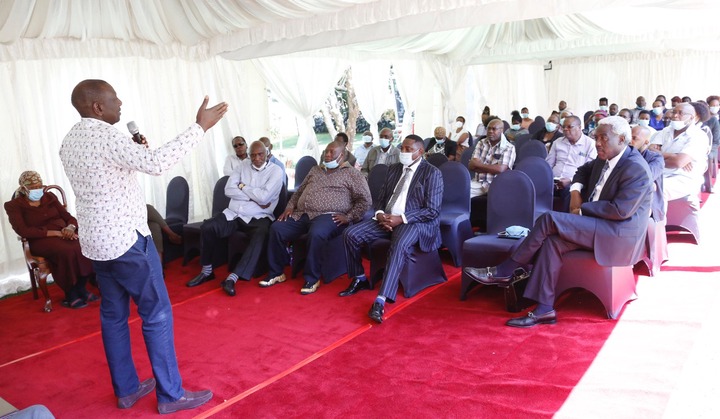 Ruto was in Nairobi as his boss Uhuru Kenyatta together with his Political nemesis Gideon were leading the nation in remembering former president the late Daniel Arap Moi at kabarak.
Speaker after speaker at kabarak criticised Ruto's hurstler narrative terming it as dangerous and divisive.
Possibile reason why Ruto skipped the event is that he didn't want to meet face to face with his Political tormentors.
Last month, Some kalenjin elders installed Gideon as Kalenjin elder something that set him at collision course with the DP who positions himself as the undisputed kingpin of the rift.
Do you think Ruto did a good thing to skip the Moi event? Feel free to share your thoughts and comments on this on our comments platform.
Content created and supplied by: @yokeabu (via Opera News )