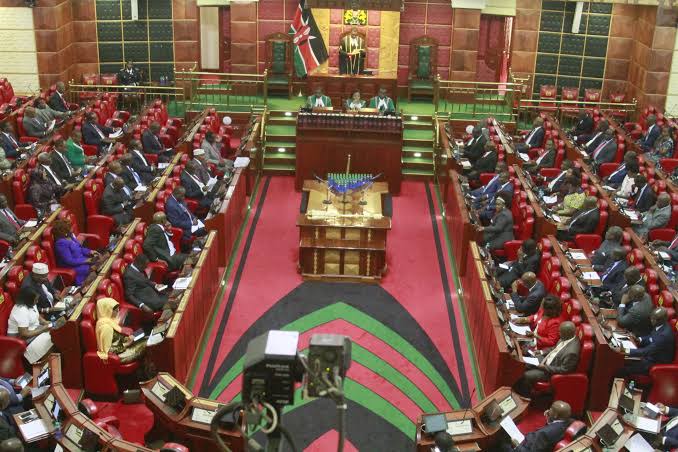 At a time when Kenyans are facing dire living conditions, it is heartbreaking to hear that lawmakers are using their positions to perpetuate corruption in government.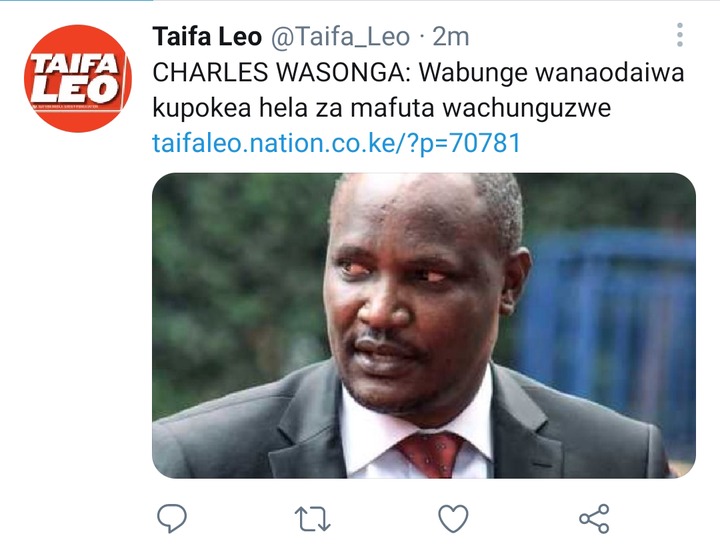 Minority leader, Mr John Mbadi, revealed that members of the Parliamentary Committee on Energy received Sh50 million, each, from the Oil Tax Fund to fund projects in their constituencies.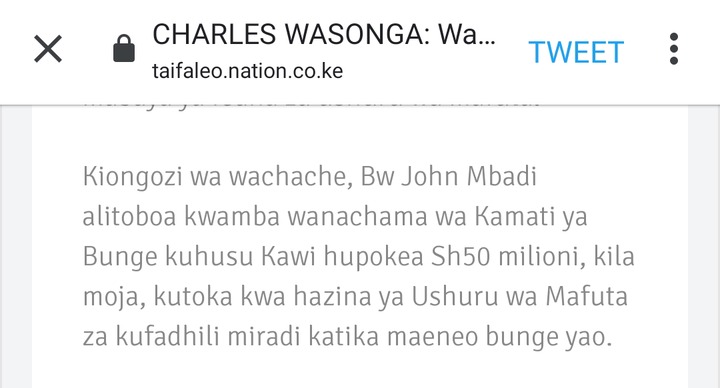 The South Suba MP acknowledged that the money was provided by the Ministry of Transport to the 17 MPs as "gifts for the work they do to defend the ministry's budget and monitor its performance."
He said this when a heated debate erupted during the approval of members of the Parliamentary Committee on Budget. My question is, why should MPs who are members of this committee be given a share of the money that all Kenyans are charged as fuel tax as a backlash?
Which projects are funded with the money while each constituency receives Sh137 million, annually, from the Parliamentary Sector Development Fund?
I suspect that this money benefits the relevant MPs and not the people because their use is not audited by the Office of the Auditor General.
This is a corruption that should be investigated by the Ethics and Anti-Corruption Commission (EACC) and the perpetrators should be punished according to the law.
It is annoying that while the EPRA authorities say that one of the reasons for the increase in oil prices is the high tariffs levied on the product, some lawmakers are illegally benefiting from the money.
It is the responsibility of parliamentarians, especially members of the Energy Committee, to ensure that the fuel tax is used to repair roads across the country.
They should not benefit personally from the money paid by Kenyans who are going through a difficult life situation especially in this time of the corona crisis.
Such misconduct in which MPs benefit financially from the ministries and institutions to which they have to scrutinize the performance of the idea, is reprehensible. Speaker Justin Muturi acknowledged that the saga was ongoing but claimed that "the perpetrators are few members of parliament."
I urge you to invite the EACC to investigate those "minority" MPs who are tarnishing the image of a parliamentary institution that should be a public defender.
Content created and supplied by: L-News254 (via Opera News )