The mungiki group was known to be disturbing the country some years ago and later went silent after some of them started being wiped out in the country by police forces.
This group has now started returning to its previous actions as residents of Pipeline Nairobi are crying for help because of what the dangerous group is making them go through. It is said that the group targets small businesses, especially vendors along the area.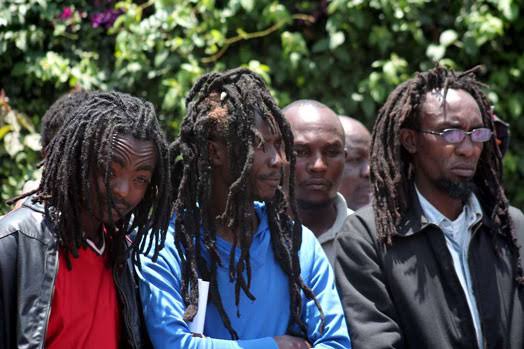 (Previous incident. Photo| courtesy)
Residents sent their cries to killer cop Saigonpunisher james saying that the group always harrasess them unless you give them cash. One complain was that they can take anything from your business and there is nothing you can do because they have numbers.
If you are willing to open any small business that requires a small shade(kibanda) you have to give them atleast Kshs 5,000 for you to continue with your business unless they will demolish it as you are watching.
It is therefore a public outcry to the national government together with the area police officers to look into the matter so that residents of Pipeline Embakasi can come out of their suffering. Below are some of the residents reactions: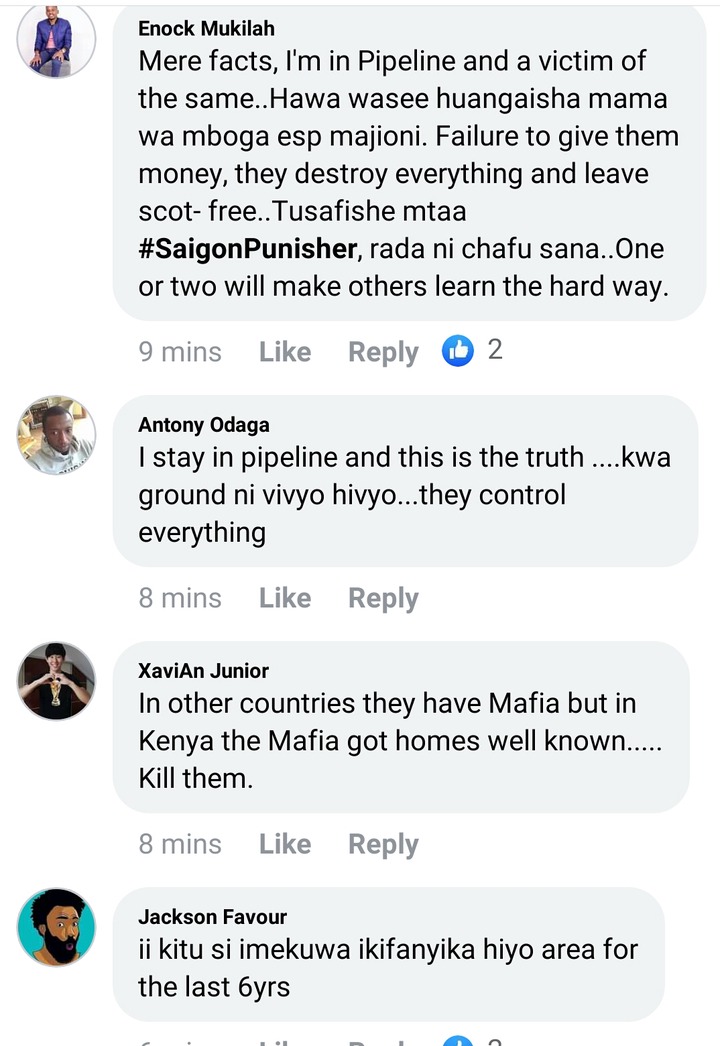 (Photo| courtesy)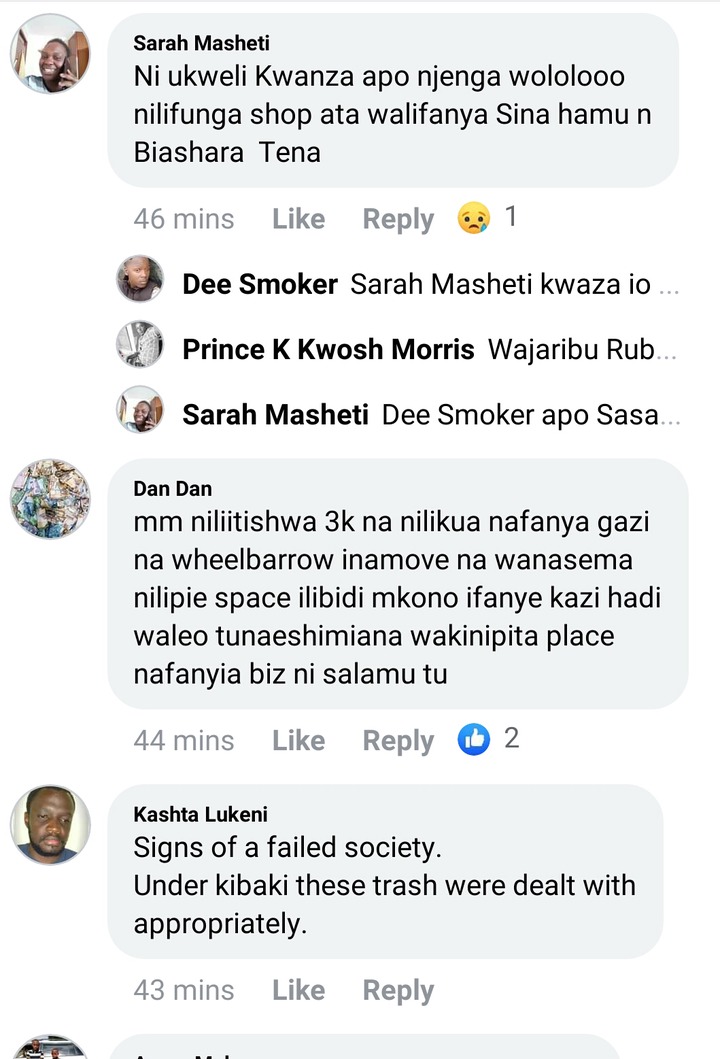 (Photo| courtesy)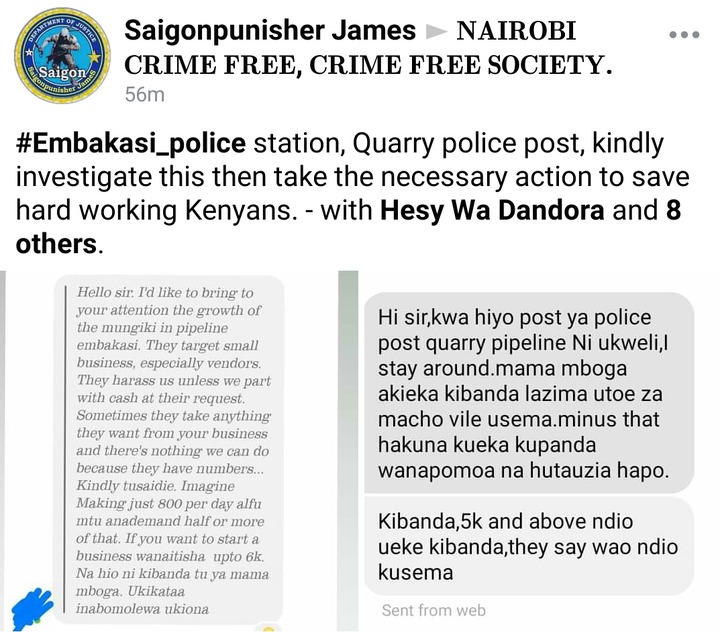 (Source screenshot)
Content created and supplied by: Obedee (via Opera News )