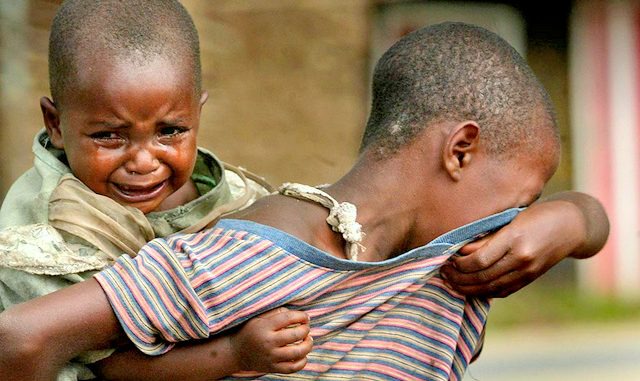 The constitution of Kenya consist of the Bill of Rights where human fundamental rights and freedoms are contained. The document explains clearly that every child is entitled to survival rights such as right to food,good shelter, protection and parental care.
It's totally different in Nambale Sub-county in Busia County as a family of seven children are in dire need of the government and the well wishers intervention.The seven children led by their elders Brian Makokha aged 20 years and his sister Melvine aged 19 years have appealed for the government support citing life has become unbearable to them.
Brian says their mother Mrs. Agnes Wesonga neglected them when she travelled to Nairobi in the year 2018 and left them in a rental room. Mrs. Agnes is said to have travelled to Nairobi five years down after the family burried their father in 2013.
Brian continues to narrate saying their father died on 2nd February 2013 and was burried in Busia cemetery. He adds saying they are still residing in a rental room as they don't have information regarding their ancestral home. Melvine and Brian have dropped out of school to ensure they take part in the casual jobs to sustain the family.
The neighbours led by Mrs. Juliet Ayiemba and Mr. Godfrey Mutanyi the head teacher of Nambale urban primary have called upon the government to intervene for the needs of the seven children. Mrs. Ayiemba has called upon the Nambale area Member of Parliament Hon. Sakwa Bunyasi to come over and rescue the family.
In conclusion, the source of this information is from Radio Citizen and the news reporter is called Calistus Muga. The news are of today 5/2/21 at 6:00 am.
Content created and supplied by: Felixotoro (via Opera News )