The Ugandan presidential elections are tomorrow,with the country having two serious frontrunners, Robert "Bobi Wine" Kyulangi and incumbent Yoweri Museveni. As the preparations are going on,Bobi Wine this after went on to social media to announce a new social media achievement. Bobi shares that he just earned one million followers and even predicts that this is good news and a prediction on tomorrow's elections.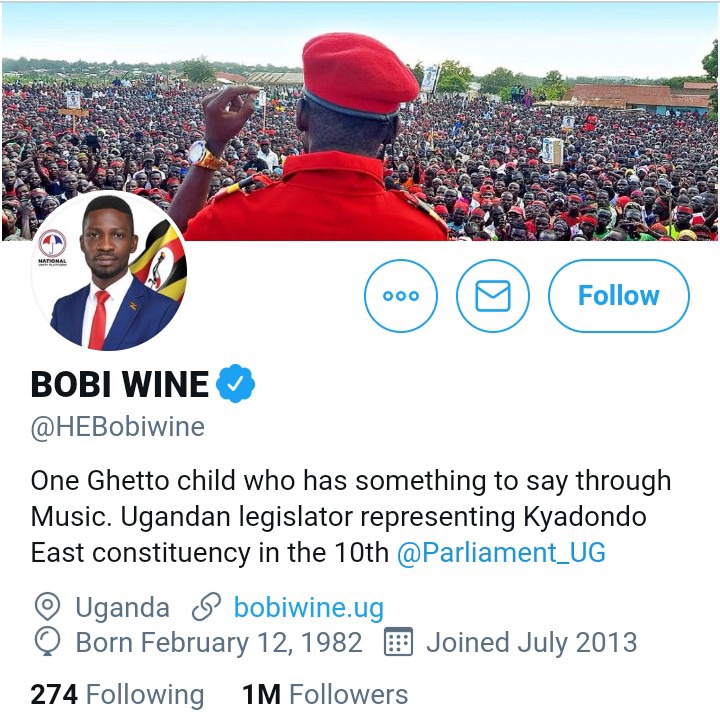 Here's what he said:
@HEBobiwine One million followers just before polling day? I think this is also one of the many signs of victory on our side. Yes, #WeAreRemovingADictator.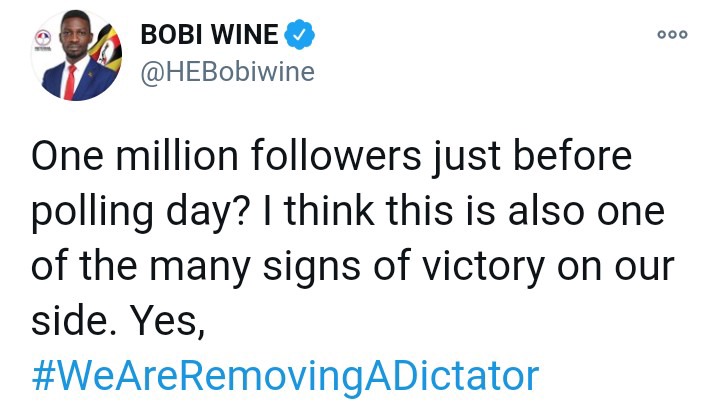 Bobi Wine is probably one of the strongest opposition's President Museveni has probably had in a long time after Kiza Besigye and LRM's Kone. Uganda is now a no go zone with militarists everywhere. Taking the seat from Yoweri Museveni is a high feat for Bobi,but he pulls it off,then it is possibly a chance for Uganda to rise again.
Uganda has had a harsh history of dictatorship since time I'm memorial from the days of Idi Amin. The turmoil and standards of living are probably not the best as compared to Tanzania, Kenya and Rwanda. Whatever the case,all we can pray for is that the Ugandan elections are done peacefully. That things go back to normal without things getting out of hand after the outcome.
Content created and supplied by: DerrickMaroko (via Opera News )