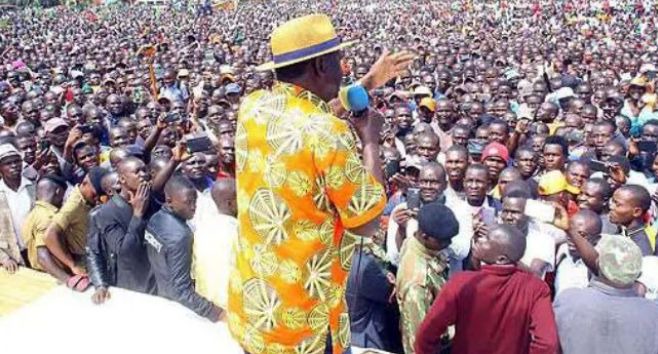 The Orange Democratic Movement party leader Raila Odinga has left Kenyans talking after the powerful message he delivered to Kenyans ranging from parents, children and the youth leadership. The witty message has sparked mixed reactions with many people seconding and hailing him as President Uhuru Kenyatta's designated successor.
His Earthquakeness took to his official Facebook page and briefed Kenyans and the entire Africa about his successful meeting and the powerful message that has sparked positive emotions. Below is the post:
"I talk to a lot of Kenyans of all ages and social status. I get the feeling that majority of Kenyans don't fear for themselves. They fear for their children. Parents fear the possibility of their children inheriting the difficulties they have gone through over the years or even worse. Children fear the possibility of inheriting the difficulties they see their parents go through every day, in a country where opportunities are dwindling each passing day, while a small clique swims in wealth whose sources cannot be explained. This is the CONVERSATION they want us not to have but one we must have," Raila posted.
Photos: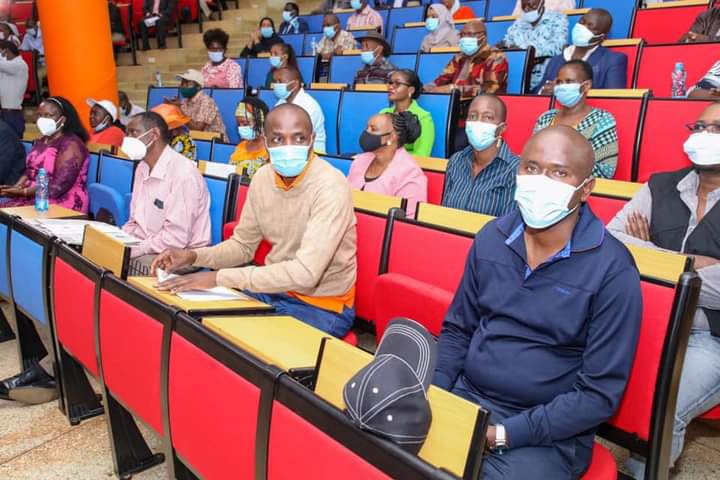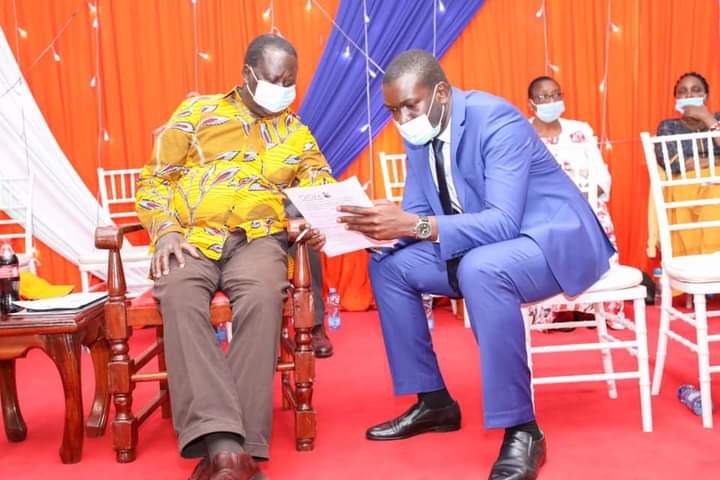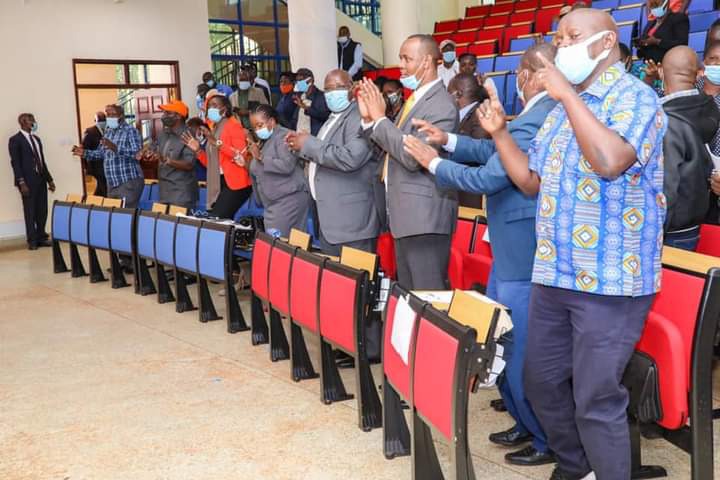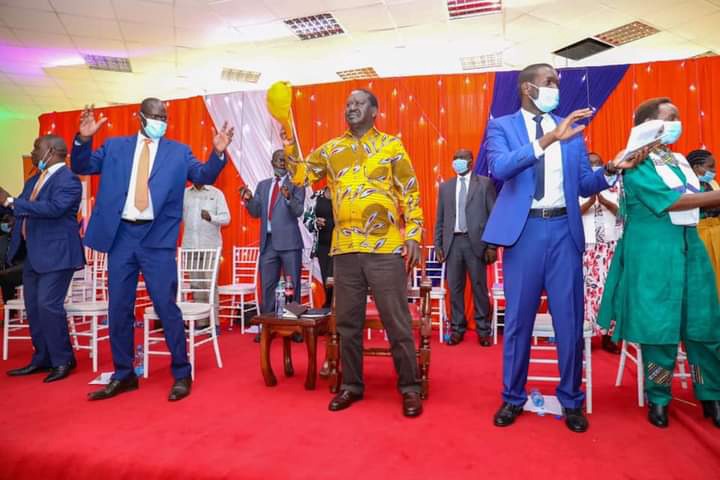 Below are the reactions from social media users:
"What I know we have multiparty democracy because of Raila. The constitution we are rejoicing today is because of him,"
"As per now, I don't have doubt. Raila has national interest unlike other people who are busy hiring goons to heckle leaders in funerals and instructing others to fight in public," Kilonzo commented.
"Sending more money to the counties to create more opportunities at the bottom will to a great extent reduce poverty levels by absorbing more people into the workforce. Building Bridges Initiative seeks to address this but even after passing it, we require a political good will that will assist implementing this and only you Baba can guarantee us this. Baba you must be president in 2022 by all means necessary. No soothing and begging a donkey on a sloppy ground," Martin reacted.
"I can see you are right on the truth. The current narrative that is spreading on the ground across the length and breadth of the nation like a bush fire gone out of control across African countries from Kenya to Nigeria and South Africa is now. Not tomorrow or the narrative of wheelbarrows. The real issue is the elephant in the room Mr. President," Kimani wrote.
"Well articulated the People's President. There is fear of the unknown. Many Kenyans are frustrated and the future seems bleak. The haves despise who are pretending to have not are looking down upon others. Hustler narrative is a lie. People need a very serious national conversation led by their leader the enigma and the only uncorrupted leader in Africa," Wesley.
"That's the ultimate conversation. The Kenya we want and deserve; everyone to live with the dignity that we deserve. To live in harmony with each other. To be entitled or to receive our fair share of our sweat. That's is the Kenya we all need. This time round you must take us to Canaan. No handshakes because we are sure you'll win the elections with a landslide. Ruto is leading the country to the wrong direction and we refuse to be misguided," Kiptoo made it clearer.
More Reactions: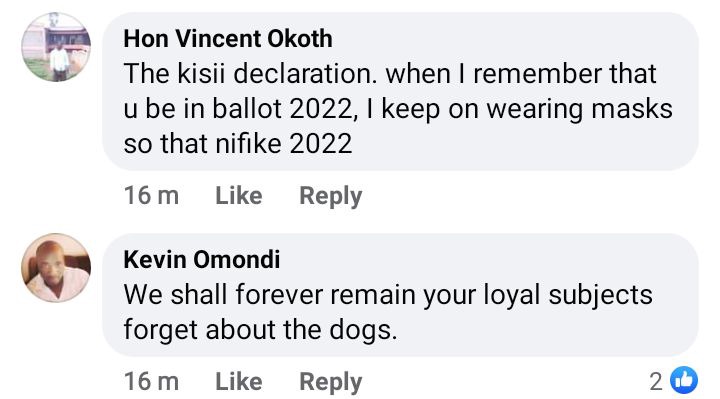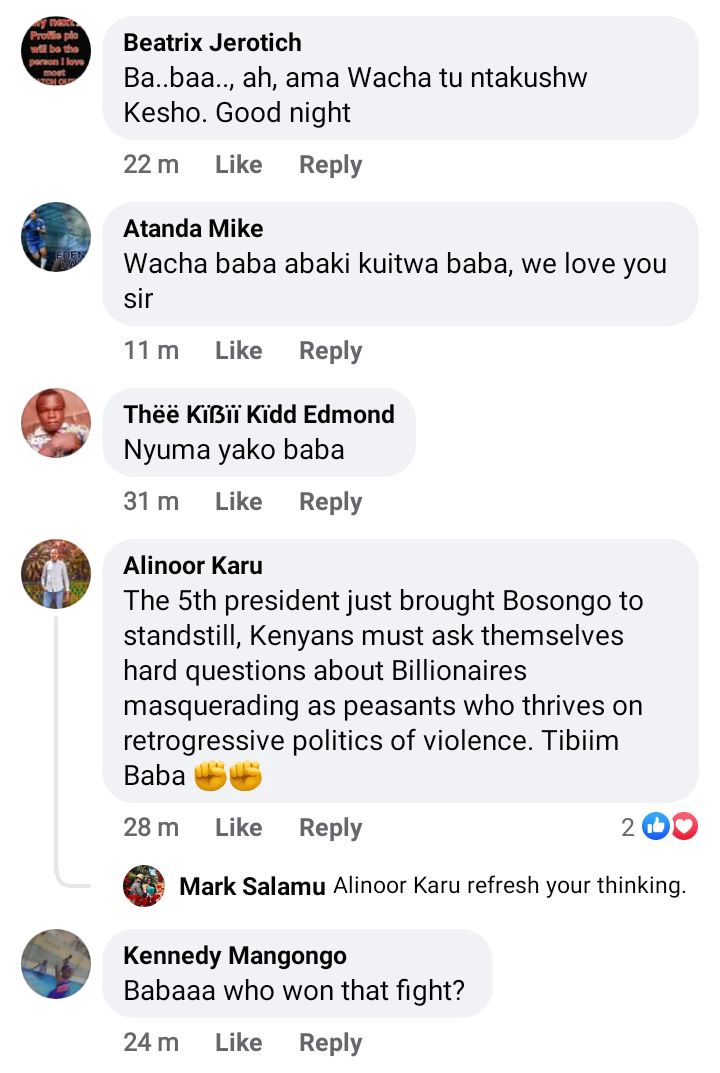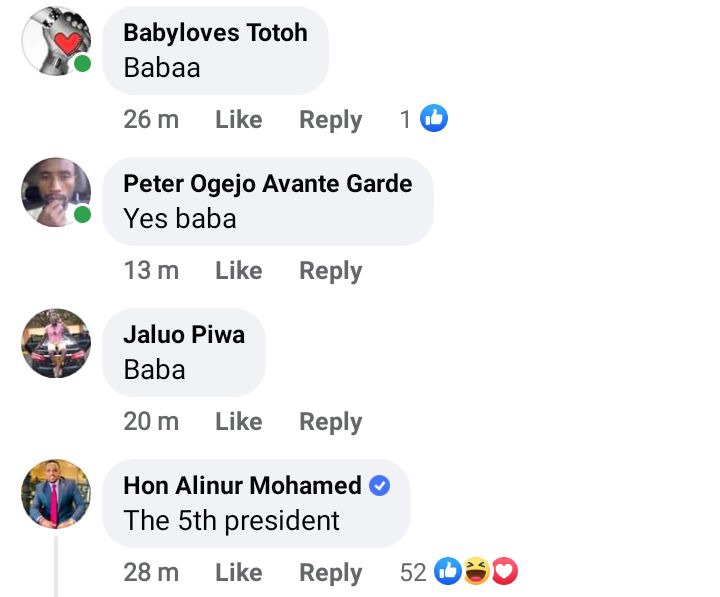 How do you feel being a helpless and hopeless Tanga Tanga member when Baba is set to succeed President Uhuru Kenyatta unopposed? Do you feel like crying or laughing at yourself? No need, just wipe your gallons of tears, sit down, relax and watch the beastly system working on William Ruto's behind.
Follow me for more instant updates, trending stories, informative articles and inspirations.
Content created and supplied by: Felicis.Marshall (via Opera News )