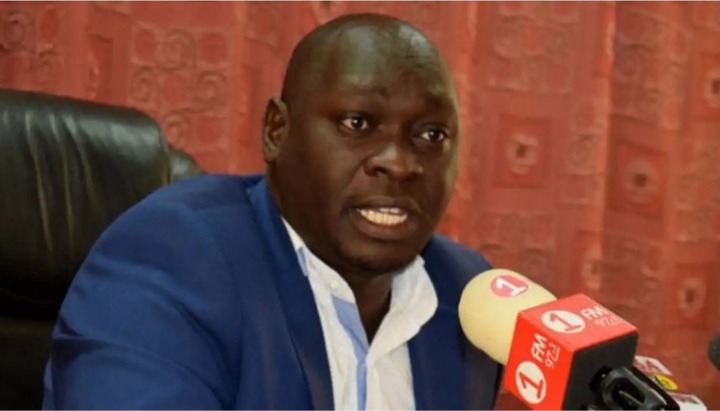 The recently appointed Jubilee Party deputy secretary general and Cherangany MP Joshua Kutuny has started work on a high note. Kutuny has warned rebellious party members that more purge is coming if they don't conform with the party rules. Kutuny's warning comes barely two weeks after the Political Parties Dispute Tribunal upheld the expulsion of six nominated senators from the party.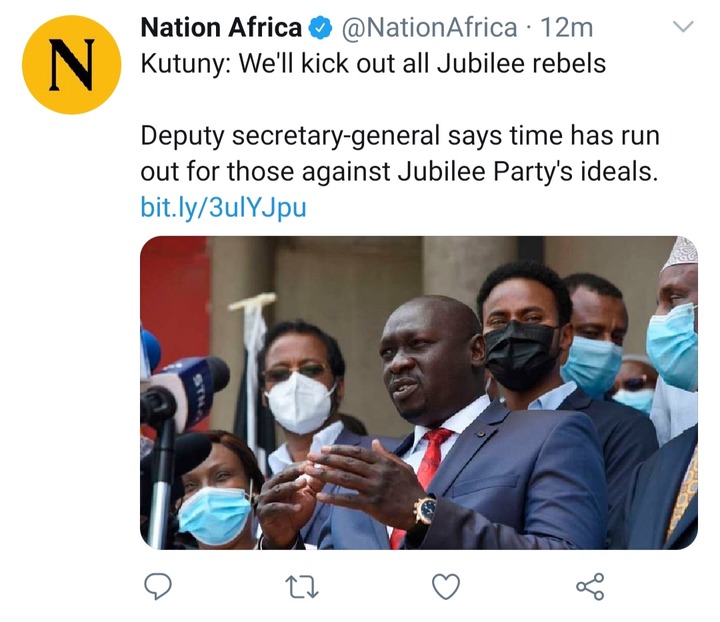 Kutuny has asked rebelling party members to resign and seek fresh mandate from the electorates if they think that Jubilee party is no longer useful to them. "If Jubilee is the party that took you to parliament, and you articulate another party's agenda, why can't you step down and seek fresh mandate from the people. The fate of the six nominated senators is now sealed," Kutuny added.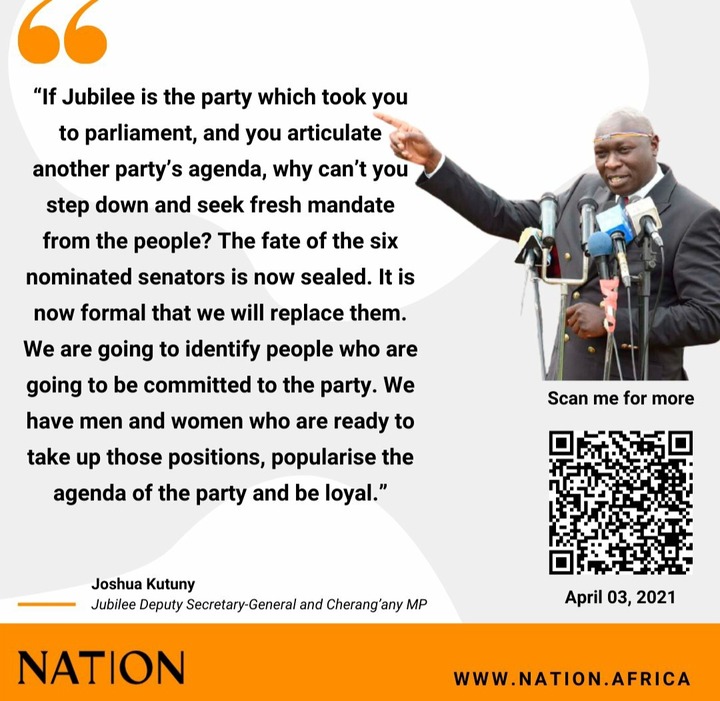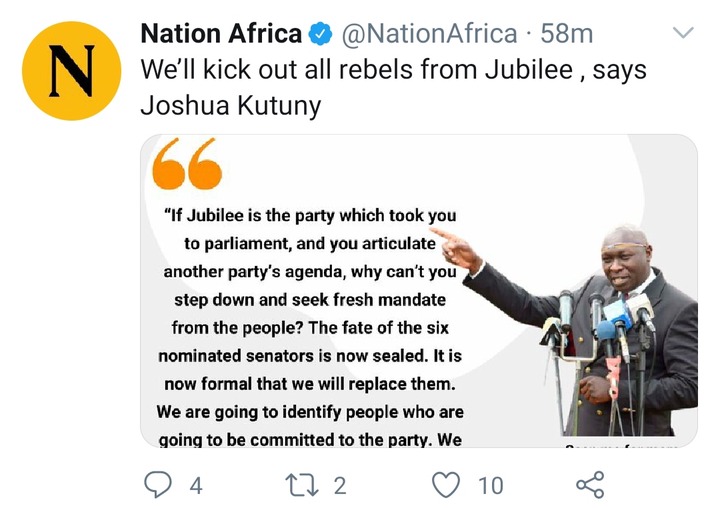 The Jubilee party is revamping its structures and aligning party membership as it prepares for the next year's general elections. The party had planned to conduct grassroots elections to elect branch and regional leaders although such plans have been postponed due to the ongoing Covid-19 upsurge. The party will rely on leaders such as Kutuny to increase its popularity at the counties, constituencies and ward level.
Content created and supplied by: SOduma (via Opera News )