Few weeks ago President Uhuru Kenyatta addressed the country on Covid-19 regulations. President said that all bars in the country should be closed at exactly 9pm everyday. But some people have found it difficult to abide by this law. Last weekend 57 Nairobi residents were arrested after they were found partying in a club after Curfew hours. They were told to clean the streets of Nairobi for one week.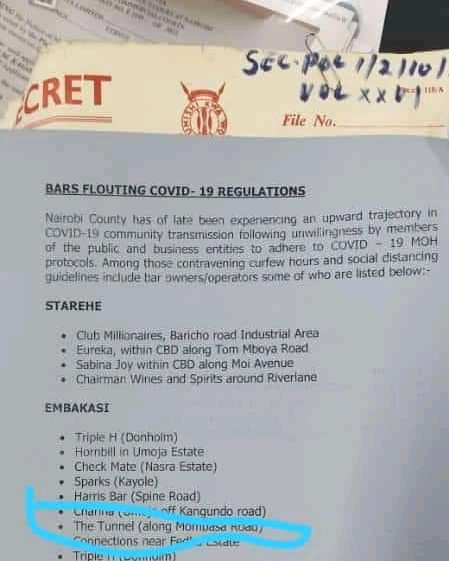 (Photo| Courtsey)
A document that has surfaced online showed the list of bars that are flouting the covid-19 regulations and have been identified for closure. These bars have been contravening curfew hours and social distance guidelines. Most of the bars were from Nairobi Starehe and Embakasi.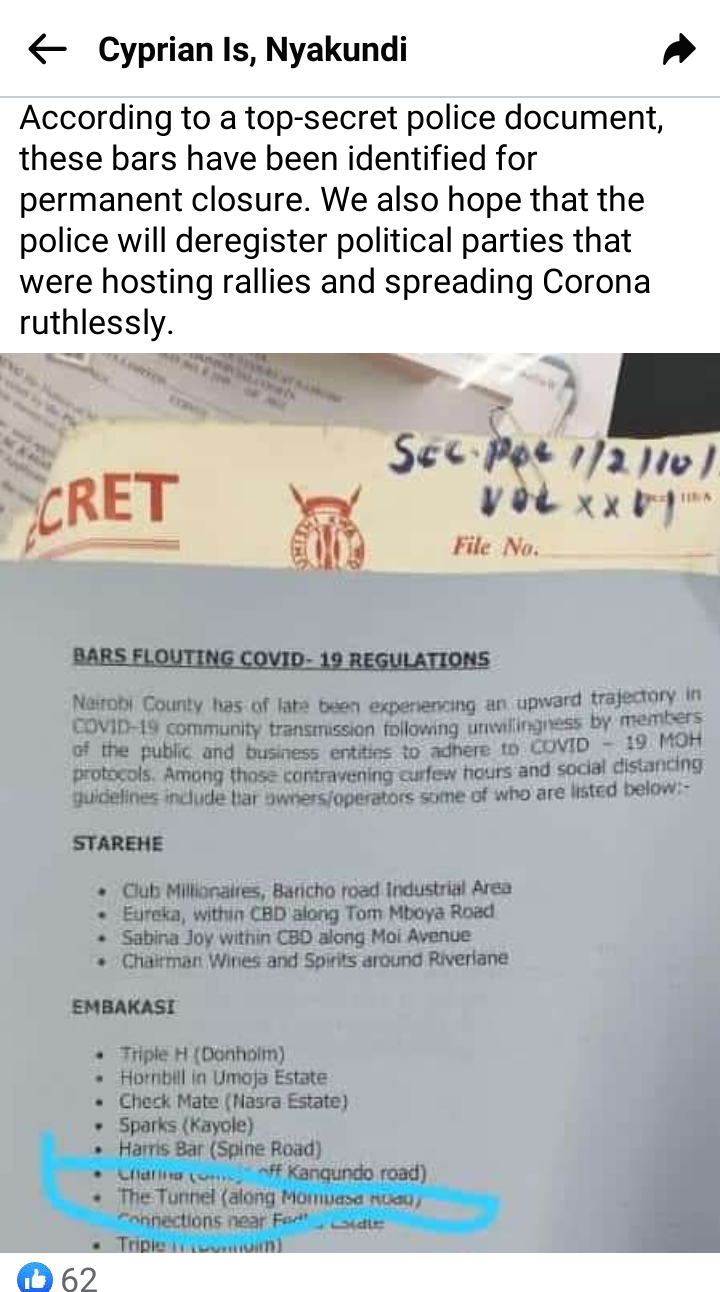 (Photo| Courtsey)
Netizens reacted by saying don't close Sabina joy. Some said that also the political parties should be deregister. Some wished that their favorite club should not be closed. Here are some of the reactions from Netizens.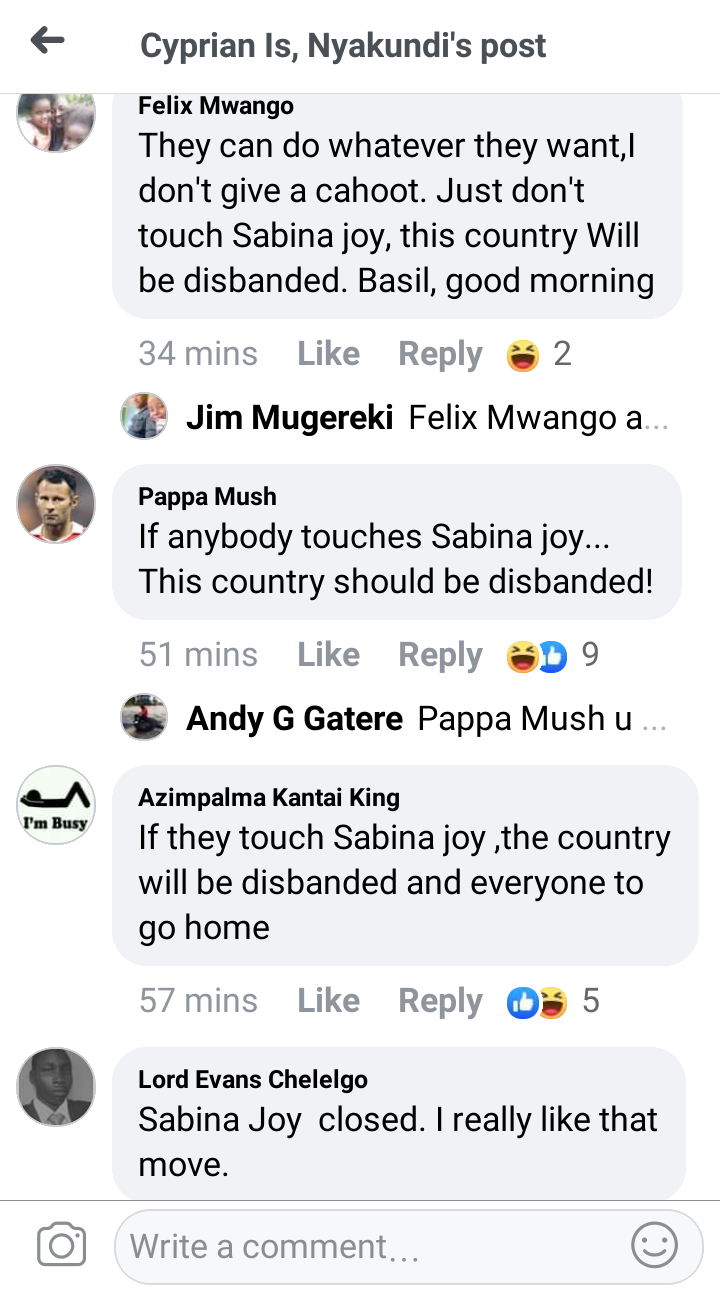 (Photo| Courtsey)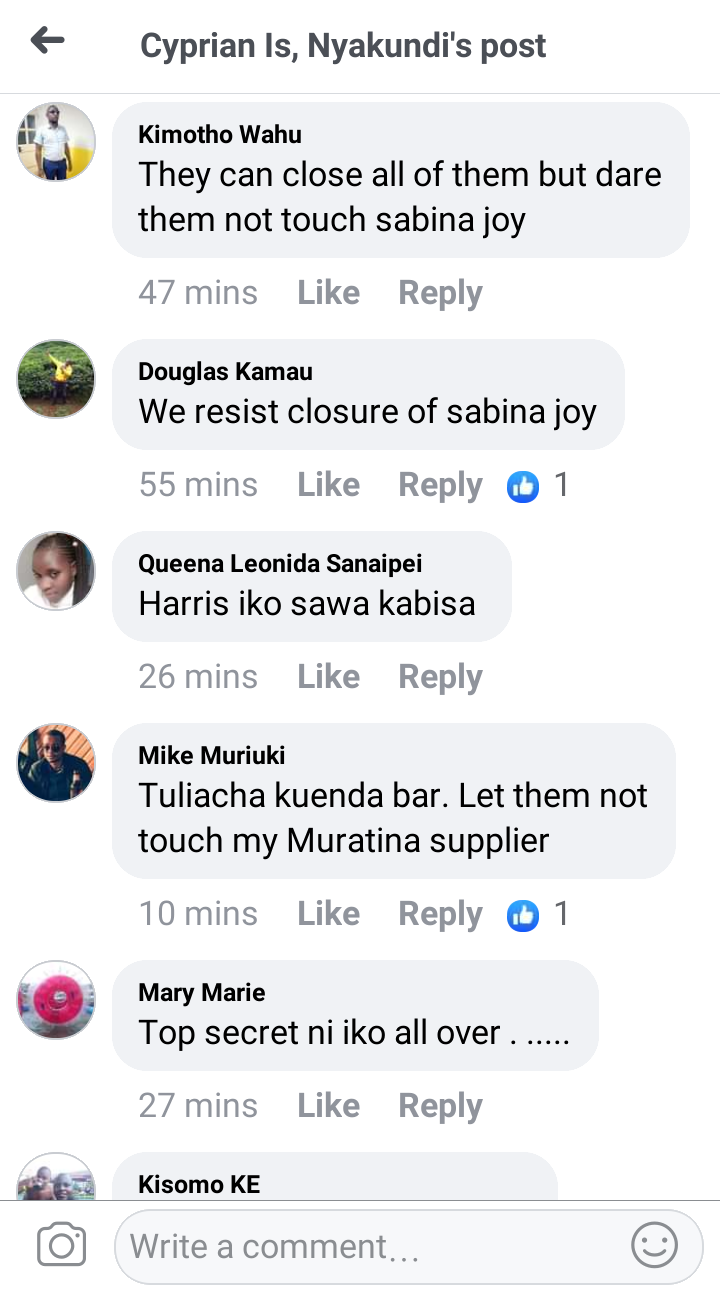 (Photo| Courtsey)
Content created and supplied by: MimiNaWewe (via Opera News )