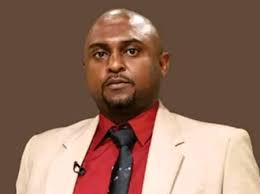 Mwalimu Joshua Njenga has expounded on two coincidences that happened in 2005, only two years to the 2007 general elections.
According to Mwalimu Njenga, what took place in the year 2005 is an exact replica of what's happening in 15 months to the 2022 general elections.
In his Twitter account, the renowned Njenga reveals that in 2005, that's two years to the 2007 general elections, it exactly relates to what's happening in Kenya just 15 months to the coming general elections. He says that as every election approaches, there are a number of issues relating to electoral dysfunction with the same political players. He added that Kenyan politics are fighting day and night to acquire or retain power by making everything possible.
"In 2005, two Yeats before 2007 polls, we were here: doing the same things we are doing 15 months to the 2022 polls ( with a dysfunctional electoral body). The players are the same, still focused as always, on either acquiring or retaining power at the expense of everything else," tweeted Njenga.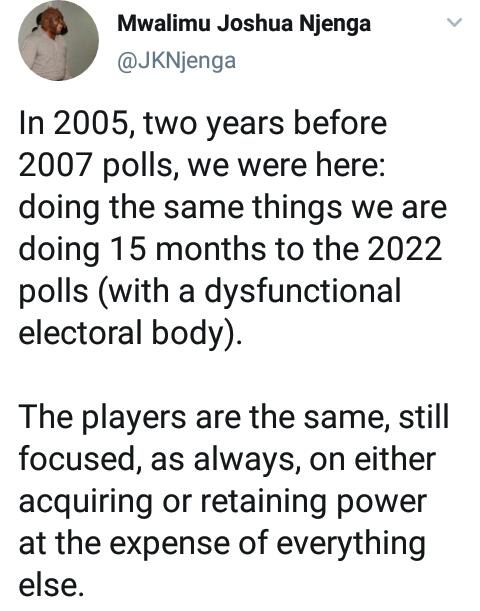 Mwalimu Njenga relates the 2005 incident with 2021/Twitter photo
The sentiments by Mwalimu Njenga appears so close to the truth as the current political temperatures in the country rise.
Source: Twitter
Content created and supplied by: Business_KE (via Opera News )