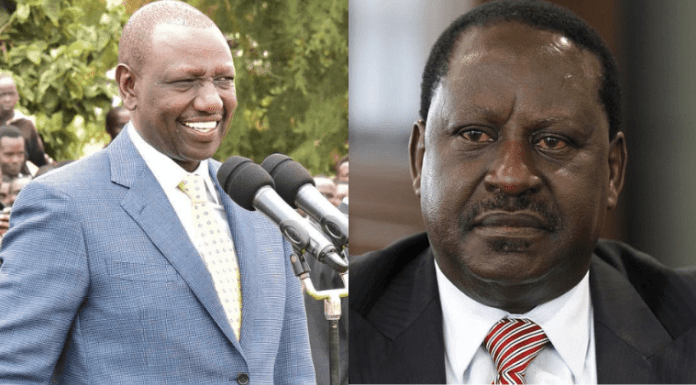 DP Ruto with Odinga courtesy Ksnt.com
Former prime minister Raila Odinga secretariat has hit out at section of groups that opposes the Building Bridges Initiative BBI drive blindly because deputy president Dr William Samoei Ruto has done so.
Dennis Onyango, Odinga's aide was making his remarks after United States US based lawyer proffesor Makau Mutua said he was smelling lifetime betrayal in matters to do with BBI.
Mutua had questioned the sudden silence by those opposing BBI especially after president Uhuru Kenyatta had a lengthy meeting with his deputy, Dr Ruto has proven self to be the real headache in attempts to pass BBI.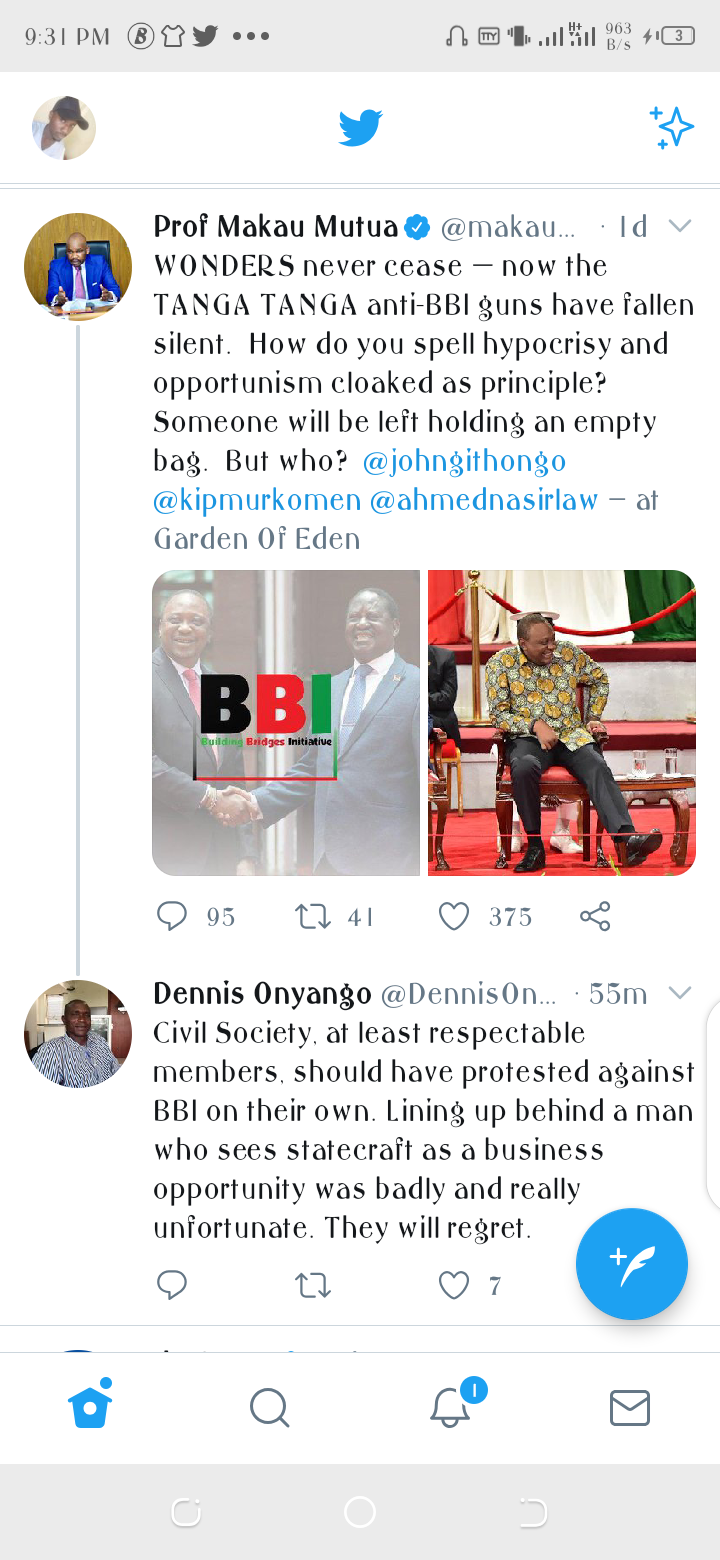 Odinga's aide has reacted to Mutua's statement saying indeed tables will be turned with DP supporting the drive then those that had opposed it blindly will be embarrassed.
He said the civil society would have atleast oppose the drive on their own than clinging on the second in command who he accused of allegedly using the BBI to enrich self, being bought to support the drive.
He cursed them saying they will soon or regret their stand.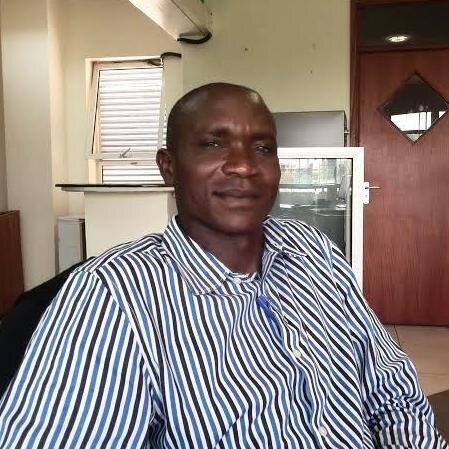 Dennis Onyango courtesy Facebook
"Civil Society, at least respectable members, should have protested against BBI on their own. Lining up behind a man who sees statecraft as a business opportunity was badly and really unfortunate. They will regret" Onyango reacted
Content created and supplied by: Raymondcheruiyotkirui (via Opera News )