What Orengo Said in yesterday's Meeting at Statehouse That Exited the President.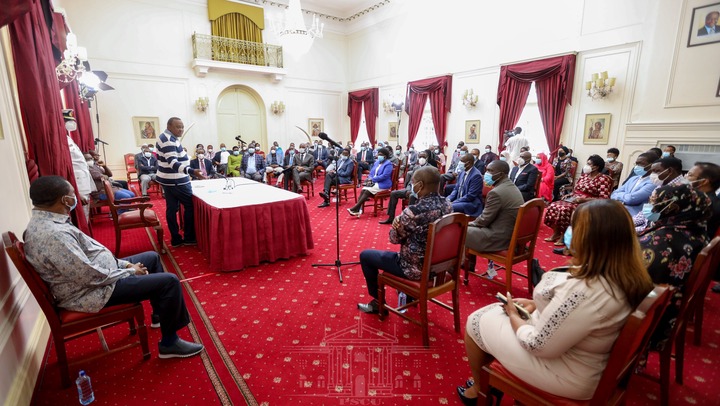 Yesterday, the President met with the chairs of commitees of parliament instate house, where they discussed a couple of issues, with the main agenda being the BBI document.
But among those who spoke, one of the was the Siaya Senator James Orengo, who is commonly referred to as a walking constitution.
When he was given a chance to speak, the senator heaped praises to the President for achieving what has been hard for the previous heads of state, by managing to bring the opposition to work with the government.
"Those of the Faith, have something called fellowship, and I think even us politicians to have a fellowship is very important, and this is really for me very important occasion, and should continue, we have a very very unique situation that has never happened in this country, where really both sides of the house are pursuing a common agenda, never really has happened."
From 4;36
The president looked impressed after the senators expression, and his tone even was a reconciliatory one.
Content created and supplied by: Tebare (via Opera News )