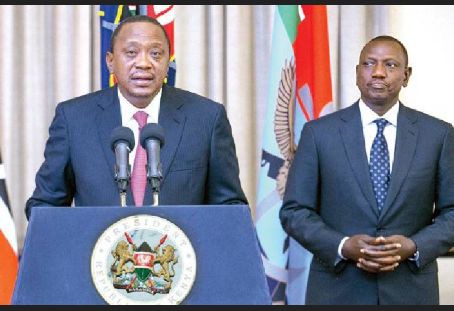 President Uhuru Kenyatta is the head of Kenya and he is deputized by Dr William Ruto. The two duos ascended to power on Jubilee Party after defeating Odm leader Raila Odinga in 2013 and 2017 respectively. Kenyatta will be retiring from politics next year in August after completion of his two terms as stated by the new constitution.
President Uhuru and his Deputy Dr. Ruto are seen to be sailing on different ships. President Uhuru Kenyatta and Odm leader Raila Odinga are the proponents of the BBI report and have called upon the Kenyans to support the report while Deputy President Dr. Ruto with his Tanga tanga allies have vowed to oppose the report claiming it's a document meant to change the constitution to benefit a few political leaders.
President Uhuru and his Deputy are seen to be not in good terms as the two are seen to be accusing each other while attending political rallies. Yesterday, Kenyatta said that he can't leave the country in the hands of"thieves and oppressors" the remarks that have been greatly condemned by government lawmakers allied to Ruto.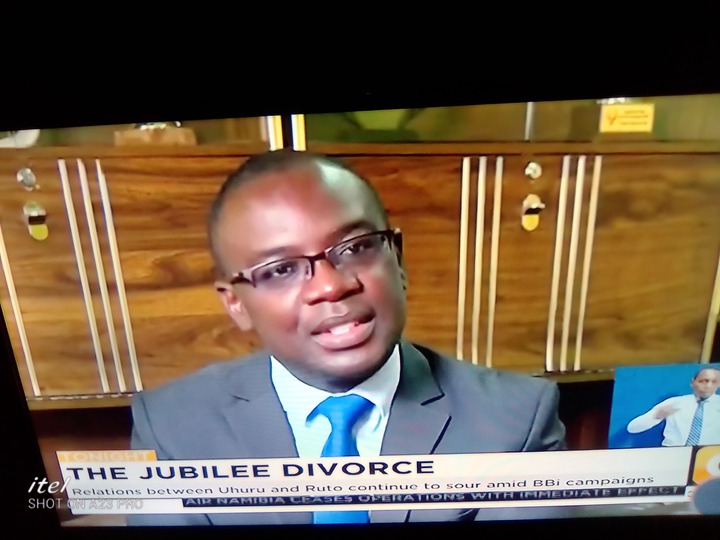 In conclusion, Javas Bigambo a political analyst, has greatly confessed that the president and his deputy president are not in good terms and that it's only God who will intervene between the two leaders.
Content created and supplied by: Felixotoro (via Opera News )