President Uhuru Kenyatta put a lockdown in five counties that have the highest covid 19 prevalence rates. The five counties there will be no movement of people into or out of them starting midnight on Friday.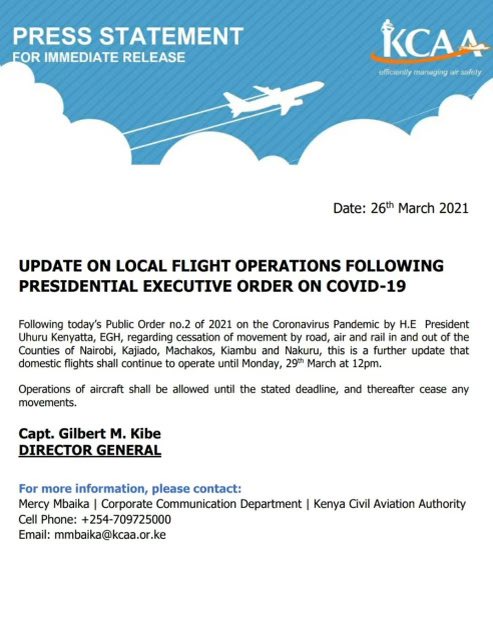 Picture courtesy.
However, Statehouse has directed that domestic flights into and out of the five counties, especially, Nairobi will continue as normal. This has caused quite the stir as people don't understand why buses and Matatus have to be locked out of going into and out of Nairobi but flights are allowed.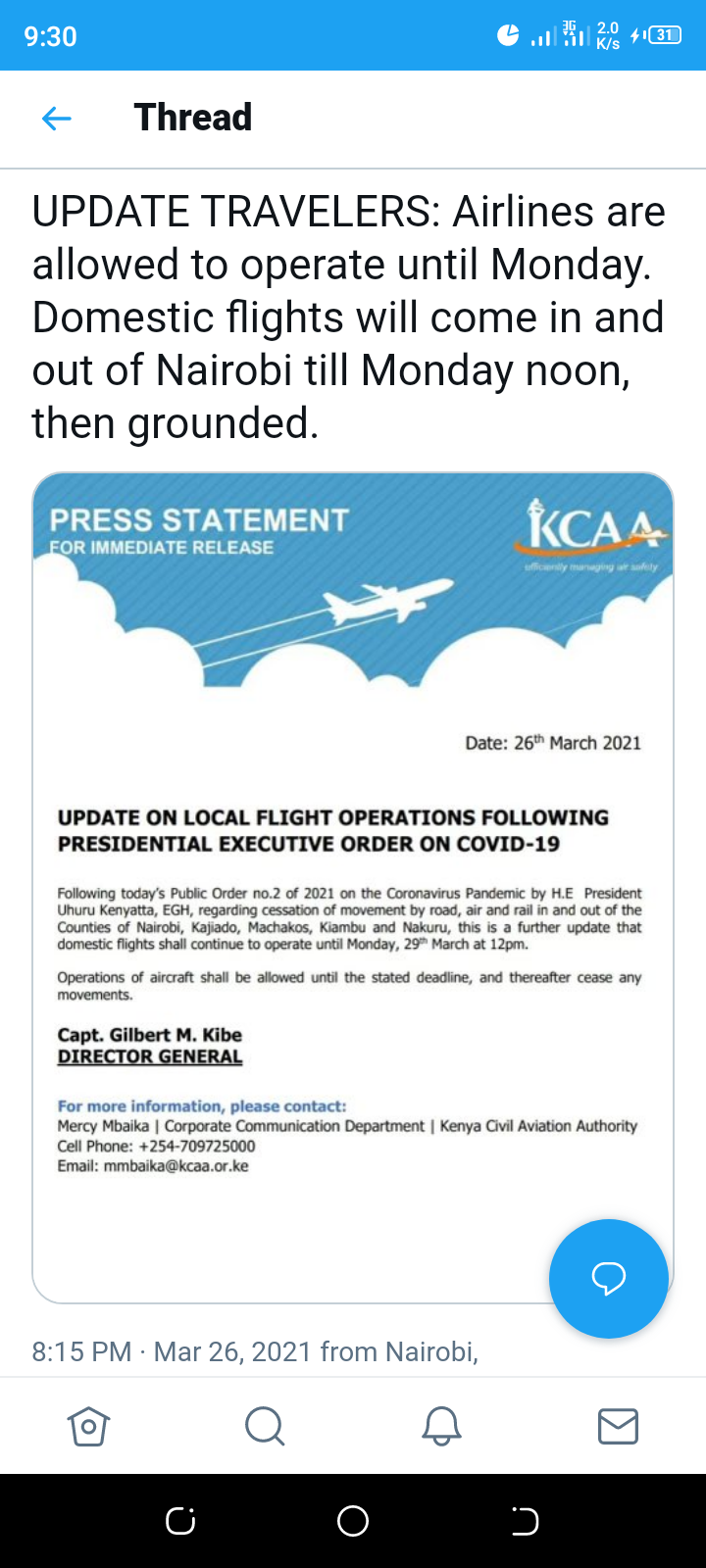 Picture courtesy of Twitter.
Trains are also not allowed into the city but until Monday, you can fly into and out of Nairobi if you can afford it. In a press statement from Statehouse to the KCAA, they shall have a grace period that will end at exactly 12 PM on Monday noon.
Many have been locked in the city and are unable to move out given that they will be jobless and in their houses.
Content created and supplied by: Bukowski (via Opera News )