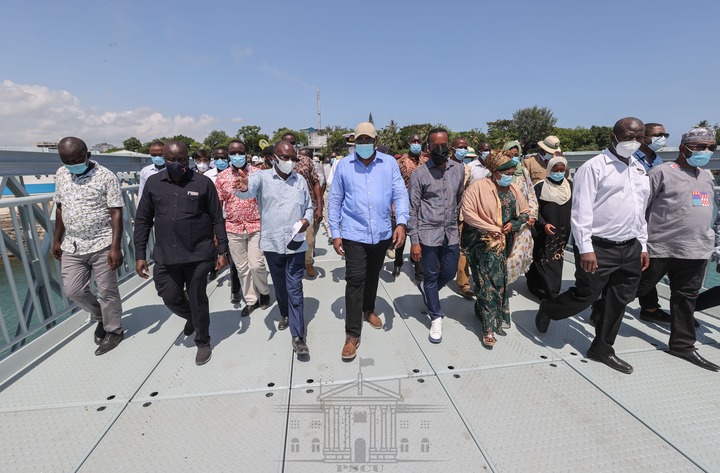 The so-called Covid-19 prevention program in Mombasa has turned into a major threat to spread the epidemic.
This is after a huge crowd was witnessed yesterday at Liwatoni Bridge, after more than 300,000 people were forced to use it instead of taking a ferry.
The order was issued by the Covid-19 emergency management committee in Mombasa County, urging commuters to use the bridge instead of a ferry to 'avoid the corona catastrophe.'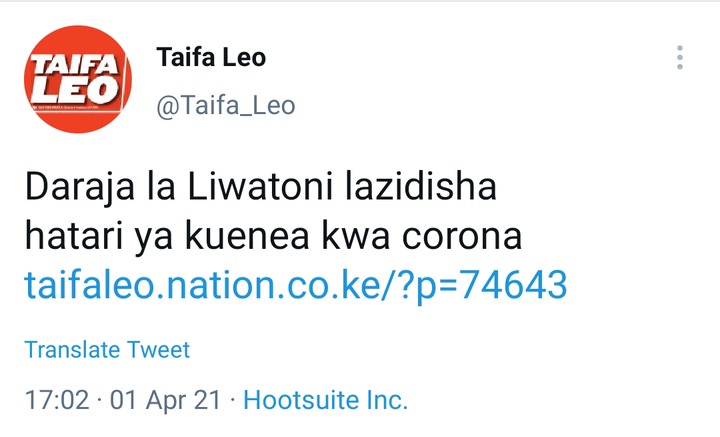 But the congestion that the committee said it wanted to reduce increased in the bridge, putting residents' lives at greater risk.
The bridge, which is located at sea, was built last year to reduce congestion in Likoni. More than 300,000 passengers use the Likoni Ferry from Mombasa Island to the South Coast every day. Pregnant and disabled mothers yesterday expressed their grief after being forced to use the bridge instead of a ferry.
"We have suffered a lot at the time of the crossing due to overcrowding," said Fatuma Pingu, a resident of Likoni.
However, Mr Chrispine Otieno, a resident of Likoni praised the government for the move saying it would protect them against the corona virus.
"The ferries were very crowded. This is a relief for us, but the police should patrol to make sure everyone wears a mask, "said Mr Otieno.
The bridge will be open to the public from 5 a.m. before closing to allow the ship to pass, then reopened at 4 a.m. to 6 p.m.
An emergency committee headed by Mombasa County commissioner Gilbert Kitiyo and Governor Hassan Joho has been urging residents to use the bridge unsuccessfully since last year.
Content created and supplied by: L-News254 (via Opera News )