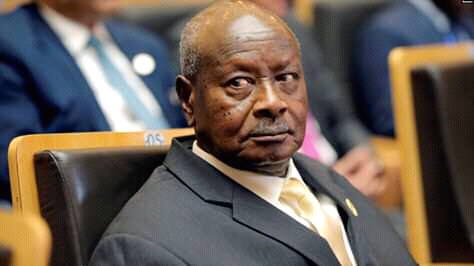 President Yoweri Kaguta Museveni encountered the wrath of Ugandans after he took to the public to heap praises on him and ask African leaders to work together in solving the problems encountered by Africans without asking Europeans to support them.
According to President Museveni, he has been employing the knowledge of Pan-Africanism to rule in Uganda, dismissing claims that he is being assisted by European to loot some resources and in exchange getting support to remain in power.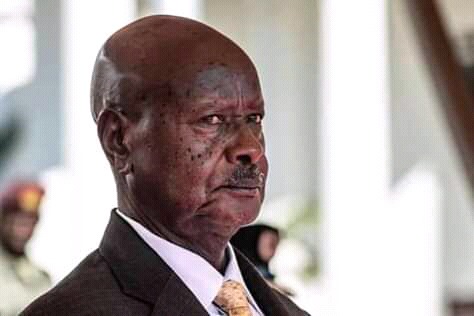 While speaking on the Daily Monitor, he claimed that the Former and late President of Uganda Idi Amin Dada who came earlier than him, used to get support from Europeans and there was a coup, he (President Museveni) won without the help of Europeans.
He therefore, cautioned Africans leaders from being used by Foreigners to rule their countries if they want to solve the daily challenges in their respective countries. However, a section of Ugandans roasted him for double speaking, adding that he is worse than Idi Amin.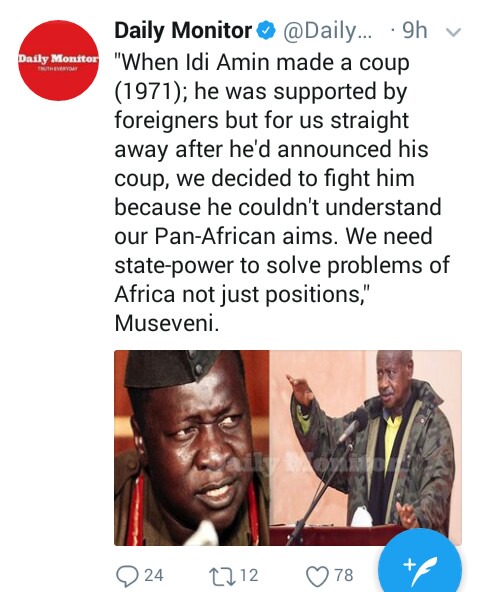 "When Idi Amin made a coup (1971); he was supported by foreigners but for us straight away later he`d announced his coup, we decided to fight him because he couldn't understand our Pan-African aims. We need state-power to solve problems of Africa not just positions," President Museveni said.
A section of Ugandans asked President Museveni to stop lying since even a child knows he ruling Uganda with the help of foreigners and he is not better than Idi Amin.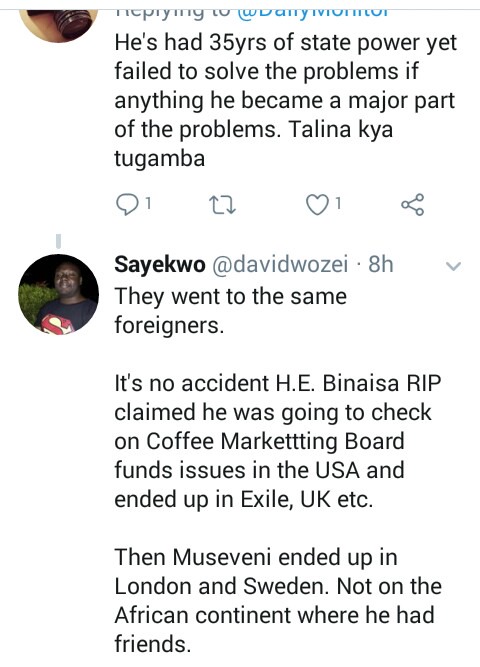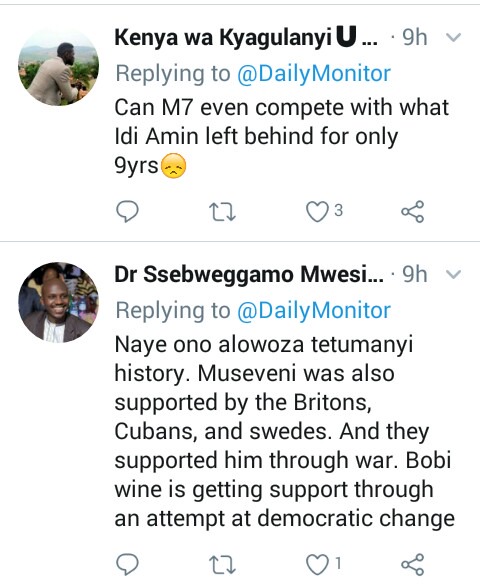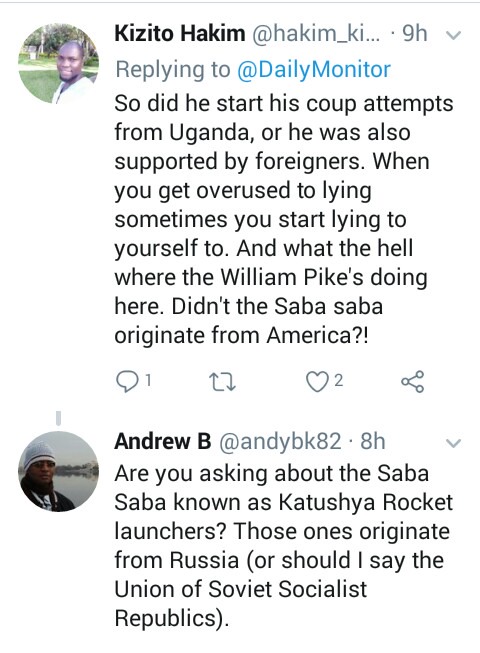 "So did he start his coup attempts from Uganda, or he was also supported by foreigners. When you get overused to lying sometimes you start lying to yourself to. And what the hell where the William Pike`s doing here. Didn't the saba saba originate from America?" one Kizito Hakim took the bull by its horns.
Content created and supplied by: Emmanuel-Wamalwa (via Opera News )