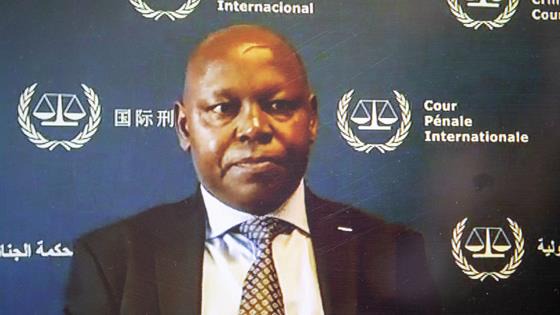 Deputy president William Ruto and his hurstler nation can now sigh with relief as lawyer Paul Gicheru reveals his major intention of going to the Hague.
Gicheru was Ruto's lawyer whom ICC had accused of bribing witnesses that were supposed to testify against Ruto and jounalist Sang.
Following a warrant of arrest that the court had issued against him, the lawyer surprised many when he surrendered himself to the Netherland based court where he was detained for 3 months until he was released but with a lot of Conditions.
Some of the conditions include surrendering copies of all Travel documents beside restrictions on travel. The lawyer should also be able to avail himself to the court any time he is needed.
There were speculations that his surrendering to the ICC was part of a wider scheme to revive the case against the deputy president William Ruto.
This is because when Ruto was released, their was a rider that should new evidence is brought Against the DP, the case would be revived.
However, the lawyer now reveals that his decision to go to the Hague was purely personal and had nothing to do with trying to get fix anyone.
"I did not go to ICC to fix anyone. It was a personal decision. My conscience could not be at peace forever knowing there was a warrant from ICC hanging over my head. I wanted to clear this thing to enable me be at peace," he told the standard.
This will be good news to Ruto and a boost to his campaigns ahead of 2022 knowing that no one is after him. A revived case for Ruto coupled with his sour relationship with his boss the president would complicate matters for him.
Ruto's allies had initially indicated that there were plans to revive the ICC cases in part of a wider scheme to detail his plan to take over the presidency from Uhuru kenyatta in 2022.
Lawyer Gicheru, who came back on Tuesday also shared his experience at the court with Journalists where he rubbed shoulders with other detainees like Uganda's Ongwen.
The former lords resistance army commander was yesterday convicted of war crimes in northern Uganda. He also met Bosco Nantanda who was jailed for 30 years for war crimes in DRC.
Lawyer Gicheru described the place as good as he was given his own room and food was always good.
"I was given my own room at the detention centre. The rooms are good, with a television and a personal computer connected to the internet. I could also eat whatever I wanted but could buy food at times if what I wanted was not in the menu," Gicheru said.
It now remains to be seen whether the DP's case will be permanently Burried to give him a a peace of mind to concentrate on his campaigns.
Do you think that Ruto is now a free man? Feel free to share your thoughts and comments on this on our comments platform.
Content created and supplied by: @yokeabu (via Opera News )