Photo: Courtesy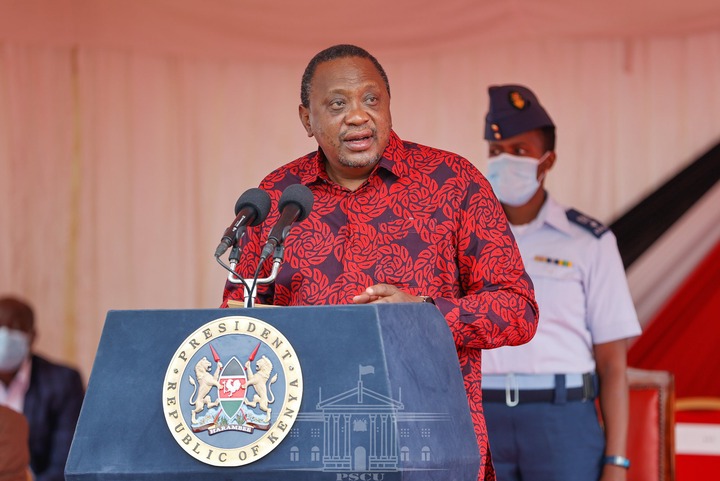 Drama has ensued within the political arena after the bitter fall out between Ruto and Uhuru.
The divorce came a few months after the Jubilee Administration took office for their final term back then in 2017.
The two hold divergent views with regards to the Constitutional Amendment spearheaded by Uhuru.
This has played a major role in widening and deepening the rift between the two.
Reputed Advocate Ahmedinasir Abdullahi has advised them to sought out their differences in a more polite manner.
He has done this a day after the Commander in Chief indirectly dared his principle assistant to quit serving the Jubilee Administration.
It does not make sense criticizing a government you are serving.
The Head of State had made a tour of Uthiru in Nairobi.
He was spearheading the completion of developmental projects.
Screenshot courtesy of Twitter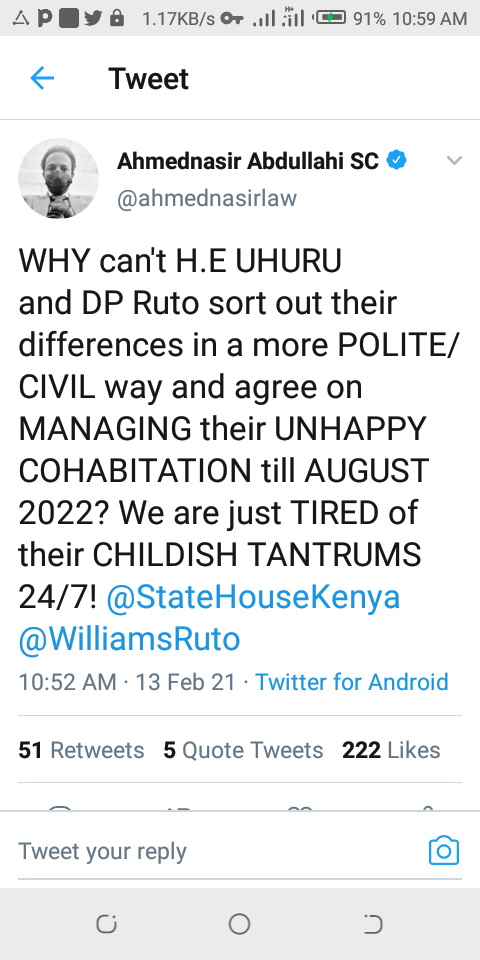 "Why can't H.E Uhuru and DP Ruto sought out their difference in a more POLITE/CIVIL way and agree on managing their UNHAPPY COHABITATION till August 2022? We are just tired of their childish TANTRUMS." Concluded renown lawyer.
Content created and supplied by: Walter_Mcgreat (via Opera News )