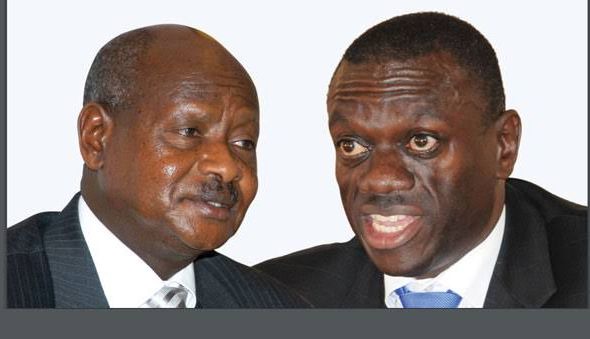 Today, former presidential candidate, Kizza Besigye send a congratulatory message to Florence Aciro who became a councillor in the recent concluded polls. The FDC candidate, got 555 votes beating the NRM candidate who got 150 in the 25 local council elections. Aciro is now just waiting to be sworn in as the new Woman LC3 Councillor for Naguru 2 in Nakawa Division. 
The 38 year-old mother and legislator narrated her sad long journey in life with tears in her eyes. It dawned on her that with God nothing can be impossible. For about 15 good years she used to be a fruit vendar hawking in the streets of Kampala. She used to sell mangoes, roasted ground nuts and steamed maize. Sometimes the seasons would not favour her but she never gave up. She would move from Lugogo bypass move through Bukoto and go upto to Kampala International School to get customers.
Aciro never dreamt that her life would one day be better as the little she used to make as profit could only sustain her family of six children. Her profit could range from 3,000 to 5,000 daily. But now through prayers God opens door she said.
Her winning shocked the NRM candidate as she could offer nothing during her campaigns yet her counterpart used some good amount for the campaigns. This is clear that winning an election is not the amount of money you give to the people but getting the will of the people. She was at first not interested in running for any elective post but what she witnessed during the Corona period last year put her into more problems due to lack of sustainance and her levels of poverty really become worse.
She has now promised to support her fellow women especially the vendors as they know her very well is she is fully aware of what they go through. He said that she will never despise them just because she is a leader but be close to them and uplift their living standards. She will never demean them she claims. Kizza Besigye congratulated her and told her to keep on going.
Her winning is indeed mockery and a blow to Museveni and NRM supporters.Garnering just 150 votes is just too low. Money is not everything but the will of the people is much greater.
Many Ugandans reacted to his remarks and some too congratulated Aciro.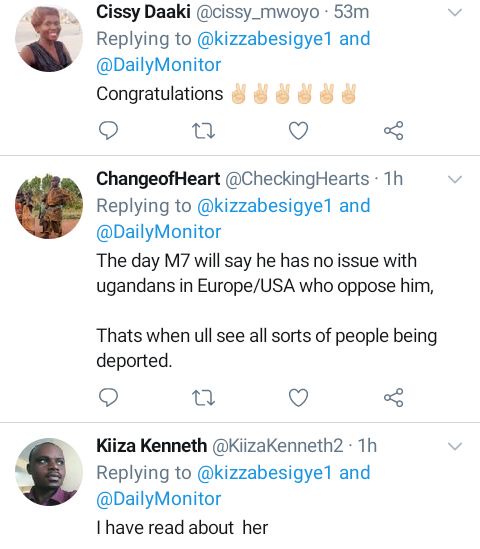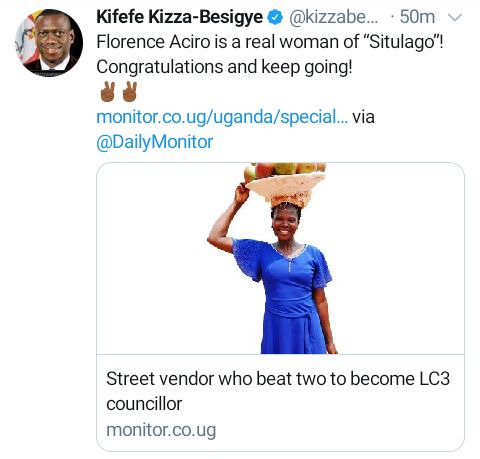 Content created and supplied by: Samatar123 (via Opera News )