The Building Bridges Initiative BBI report has been the talk for the past few months. Some politicians are supporting it while others are against it. The leaders have been visiting counties urging Kenyans to support it.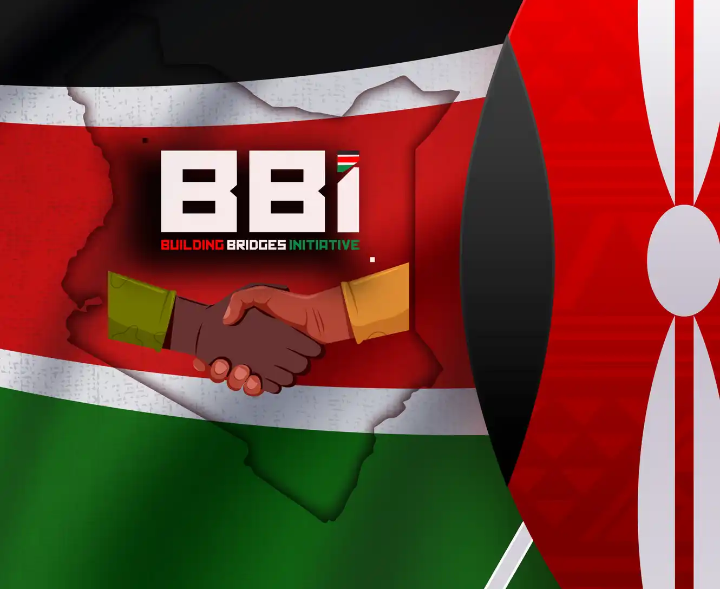 However,according to Modern Kenyan Corps on their Facebook page, there is drama after a famous Member of Parliament was heard whispering to his collegaues how night sittings have helped him afford time for his side chick.
The MP said his wife always wants him to be at home immediately after 6.30 pm. But,since the new schedule was released last week where there are two night sittings in a week he said it helps him to do "extra- curricular" activities.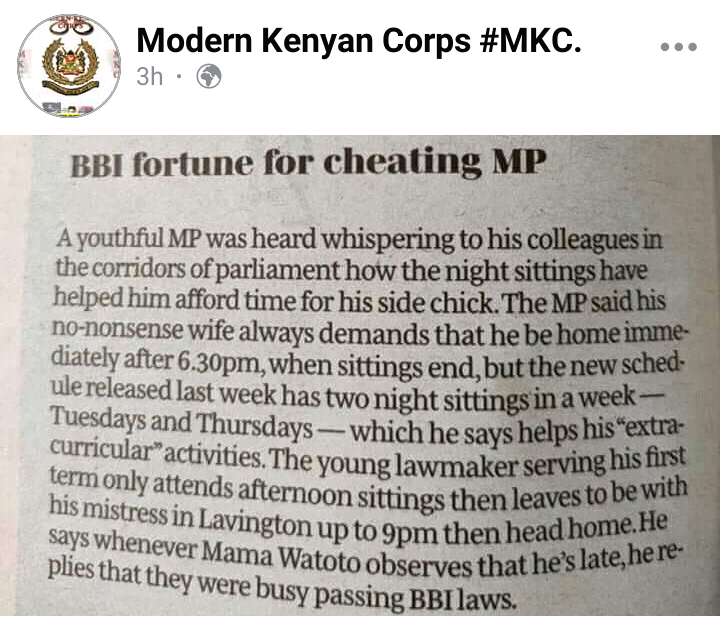 He only attends the afternoon session then leaves to be with his mistress in Lavington till 9pm then heads home.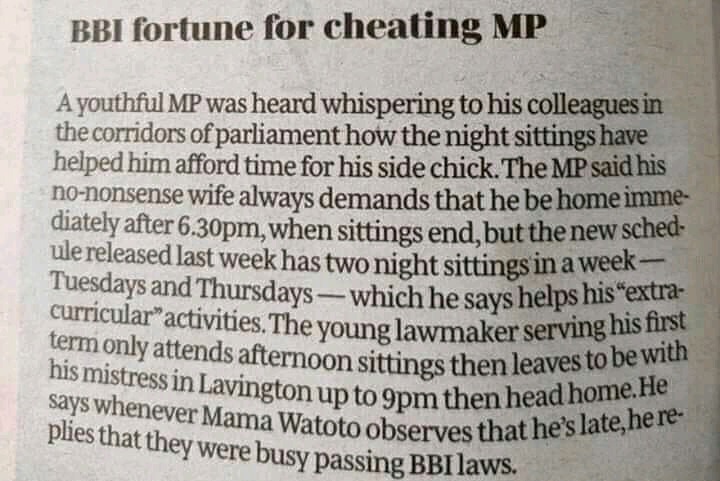 What do you think? Please endeavour to like feel free to share your thoughts and opinion in the comment section and also do not forget to share with others.
Content created and supplied by: HotnewsSantos (via Opera News )