A journalist and a political analyst Mr. David Makali has raised concerns over the possibilities of the Building Bridges Initiative bill being altered to satisfy the interest of some individuals, he stated that the final report of the constitutional amendment bill to be a table in parliament and the one one to be published after parliament for the referendum will not be the same copy that the county assemblies had endorsed.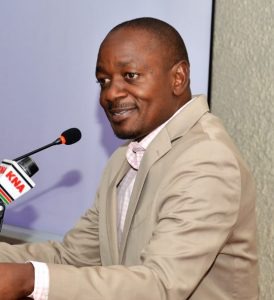 David Makali. Photo Courtesy
David joins former Justice and legal affairs minister, Hon. Martha Karua who stated that the government does not want to issue citizens with copies of the building bridges initiative report since there are some plans to insert certain clauses that do not exist in the current copy.
Should this be the case then Kenyans are in for a rude shock, the clauses could be altered to enable the impossibilities to become possibilities, maybe the leadership structure, term, and even functions could be designed in away that it favors certain individuals.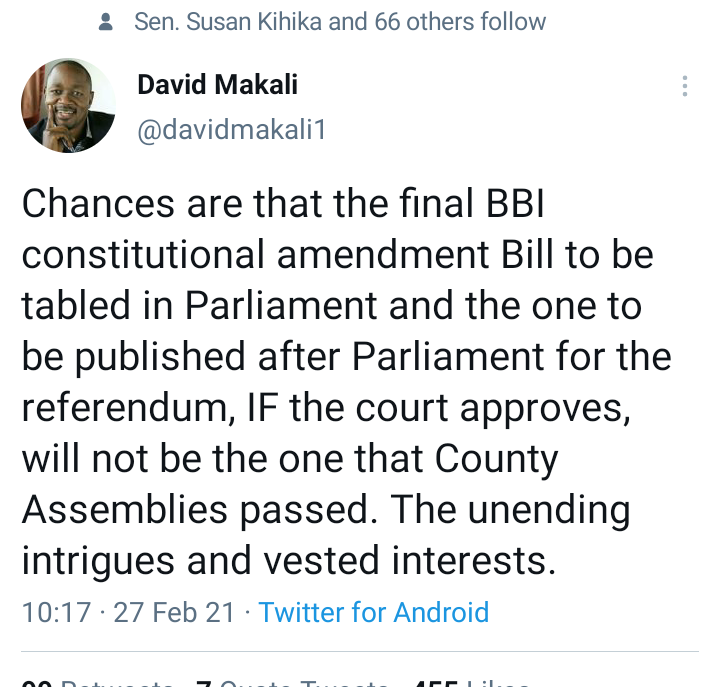 Content created and supplied by: instantNewsKe (via Opera News )