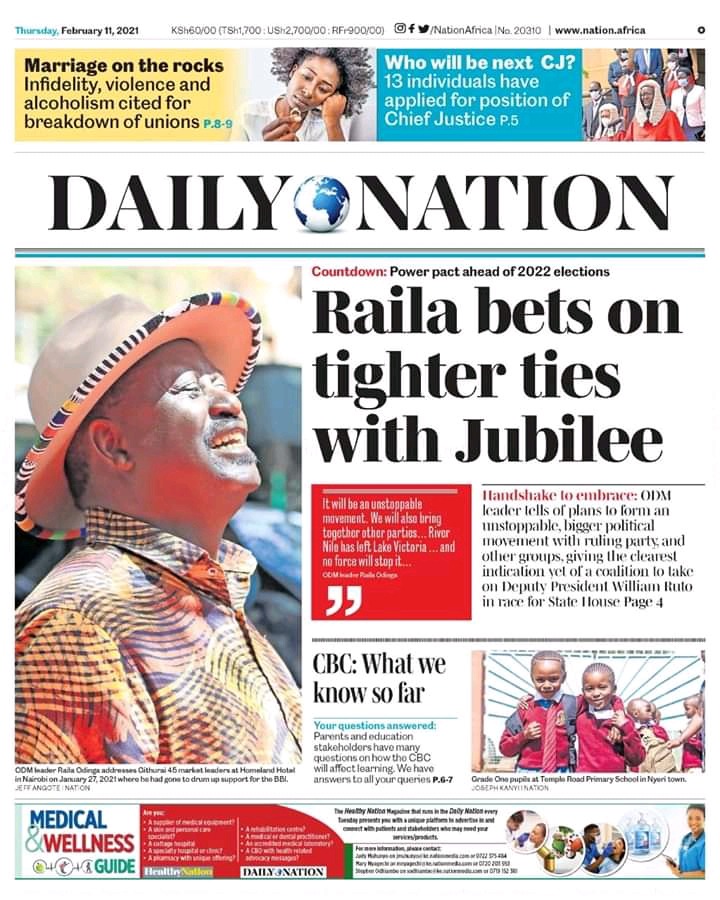 From Canaan to The train has left the station to Reggea and now River Nile has left Lake Victoria.ODM leader Raila Odinga yesterday signaled the formation of a bigger political movement with the ruling party that he discribed as unstoppable in the run-up to next year's General Election.
"It will be an unstoppable movement. We will also bring together other parties... River Nile has left lake Victoria... And no force will stop it..."Raila uttered.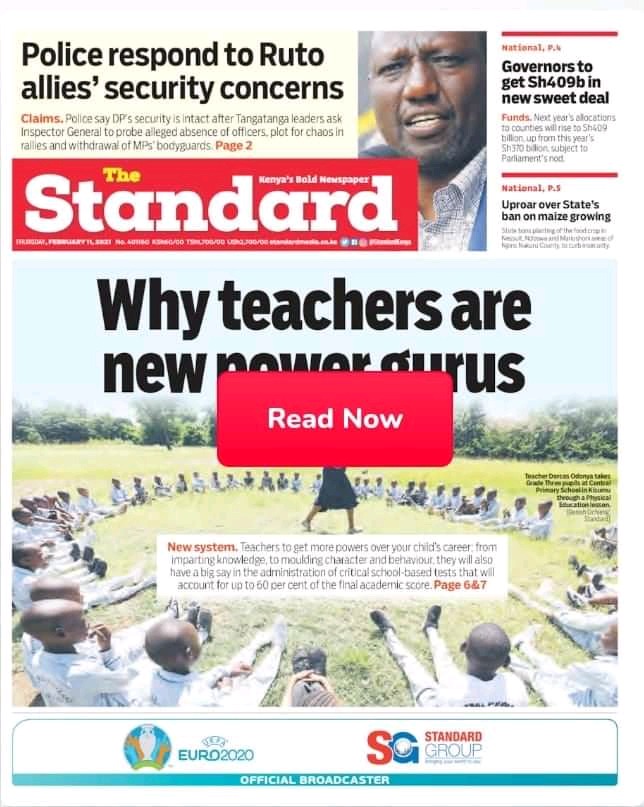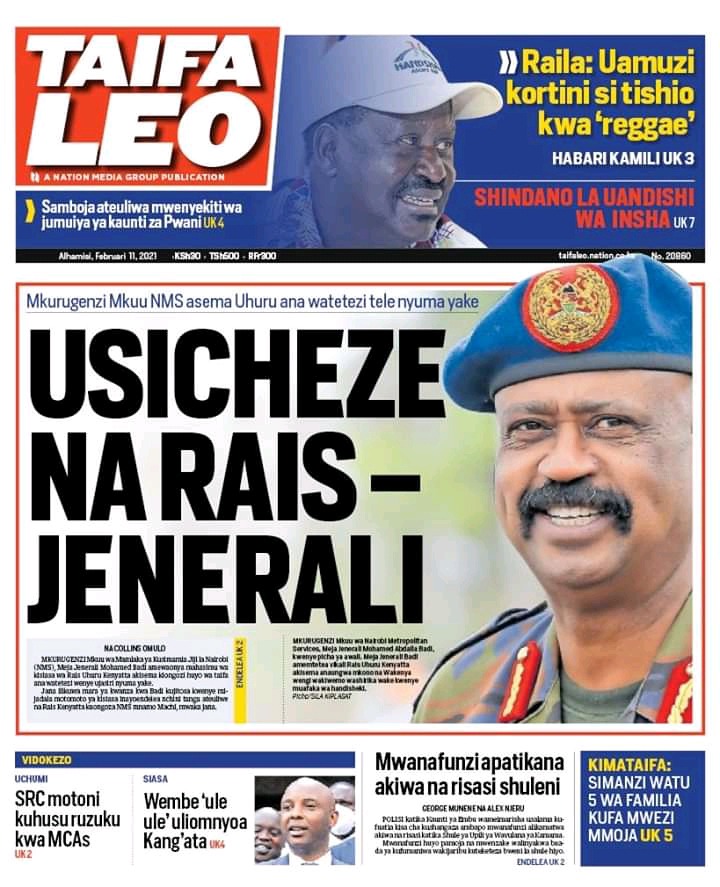 Dont play with Uhuru, he is not yoir equal Nairobi Metropolitan Services Director General Badi warns sighting Uhuru has alot of people supporting him behind his back.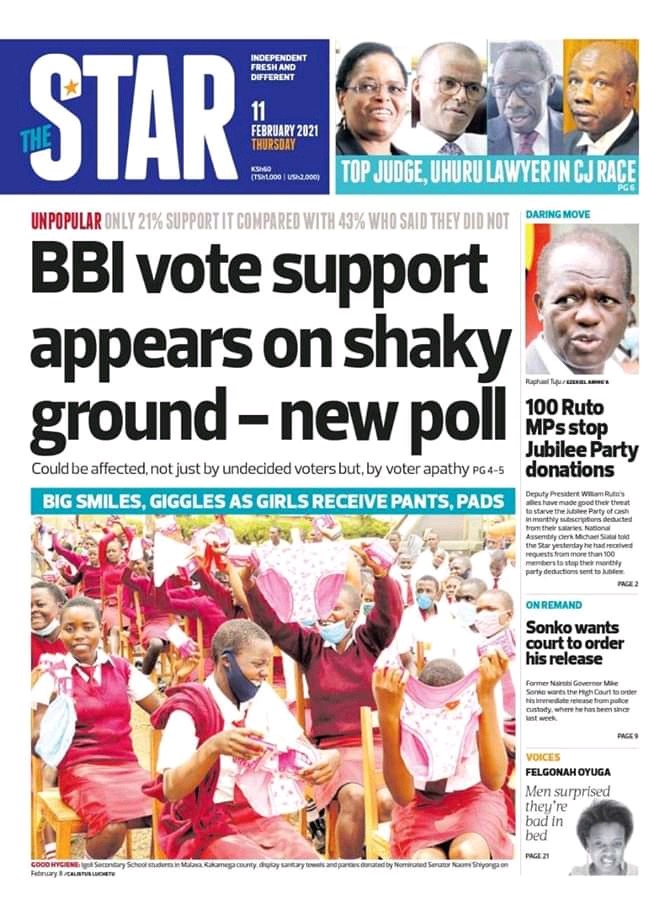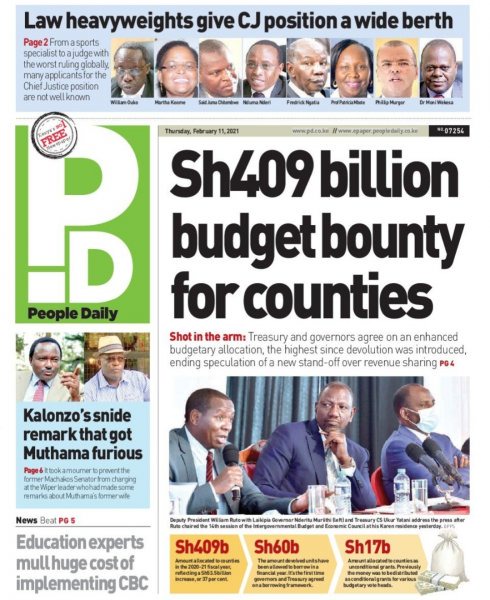 Governors to get sh409 billion in new sweet deal. Treasury and governors agree on an enhanced budgetary allocation, the highest since devolution was introduced, ending speculation of a new stand-off over revenue sharing.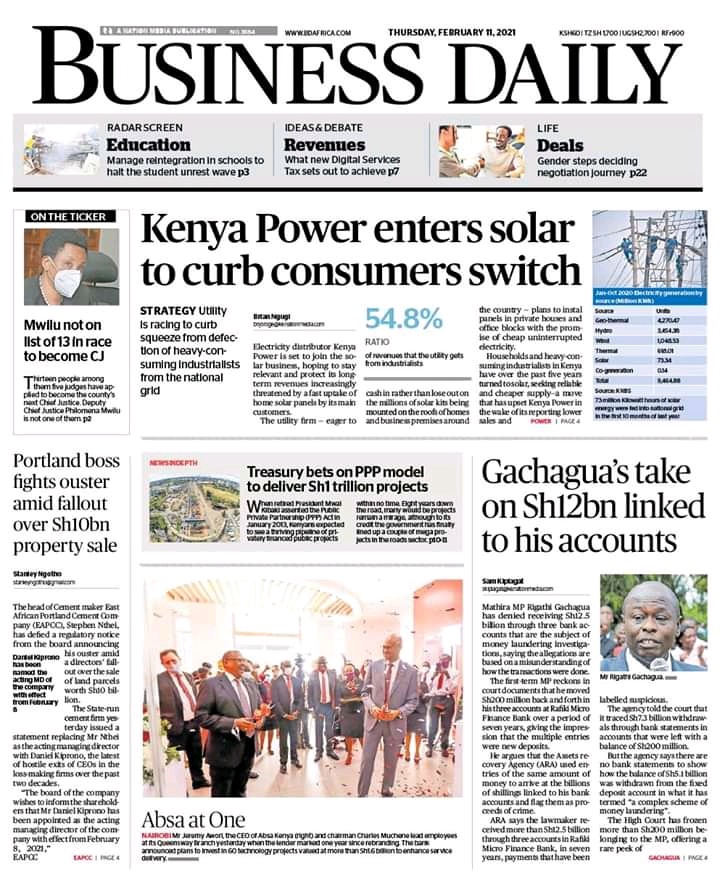 kenya power rush to solar where the grapes have ripped and more sweet,hopping to stay relevant in the power business. Utility is racing to curb squeeze from defection of heavy consuming industrialist from the national grid.
UGANDAN.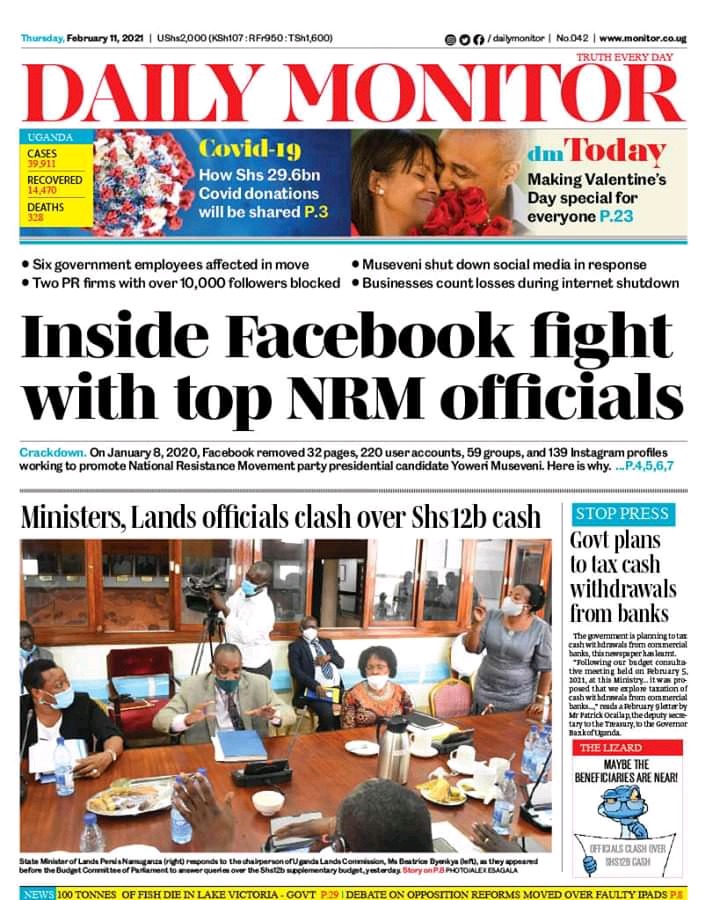 Content created and supplied by: 05_k (via Opera News )