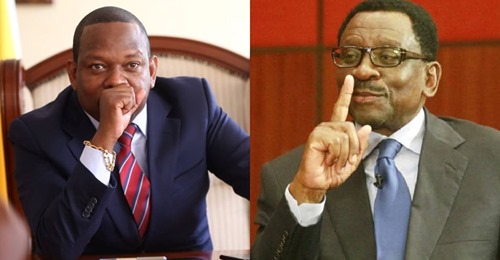 Siaya senator James Orengo who is a walking constitution prophesied that the government of Kenya will one day start eating its children, however,Orengo did not mention anybody among the children who were to be eaten by the Kenyan constitution.
A it was witnessed, the ex-governor of Nairobi county lost his powers and even fall down from the grief of governance of the county.However, Mike Sonko is not the first governor to be jobless even after the end of their stipulated time ends.
The Siaya Senator James Orengo's prophecy has come through when he said that President Uhuru Kenyatta's administration will eat its own children is haunting several Jubilee politicians including ex-Nairobi governor Mike Sonko.
"Sometimes revolutions eat their own children… governments eat their own people. This government is going to punish you more than they will punish me, I am telling you," Orengo warned prior to the 2017 General Election.
As per the constitution of Kenya, it is clear that nobody is above the law.
Content created and supplied by: Corazine (via Opera News )