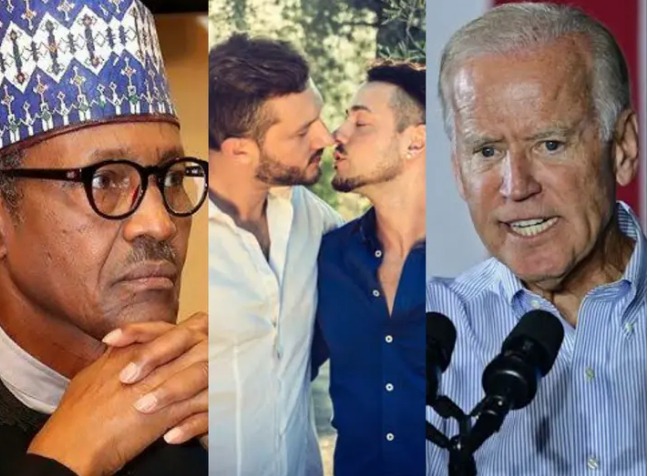 Although other African countries are allowing same sex marriage, Nigeria has stood it's ground and is supporting marriage as between a man and a woman but not Gay Marriage. For example - by man to man, called homosexuals, and a lot of the LGBTQ Community.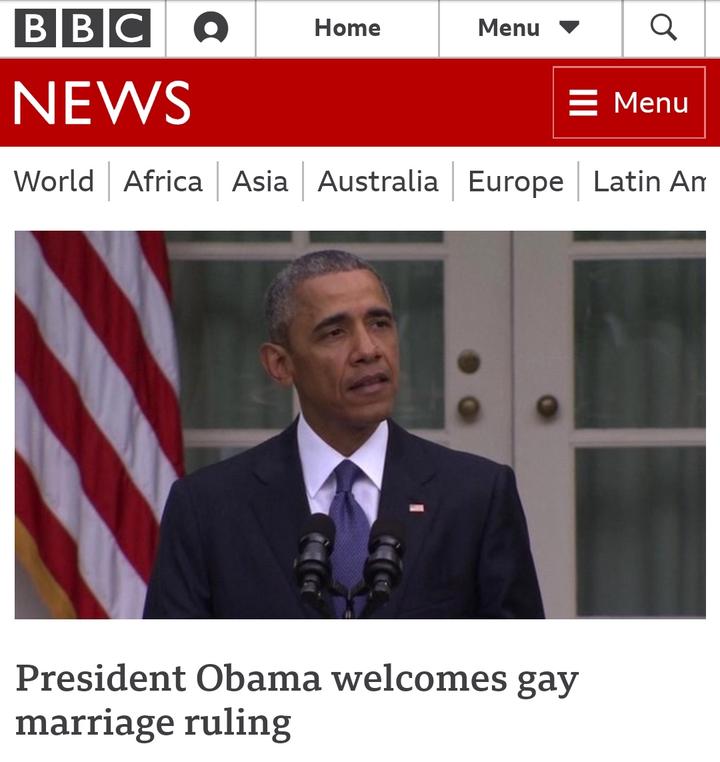 On June 2015, former President Barack Obama showcased the act of legalising gay marriages in the United States of America, and that led much of the African continent to imitate the action of issuing a law that cannot be implemented firmly enough, which was accompanied by other countries across the globe imitating the new introduced law by the African American.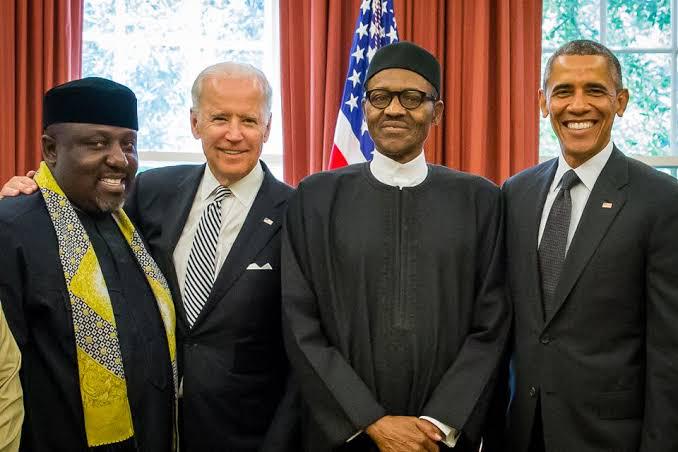 Just in, Vice President Joe Biden has given a notice to Nigeria to terminate their financial assistance to the country if they do not dissolve the new laws illegalizing Gay Marriage. Should the Nigerian government do so, the United States will impose visa restrictions against them.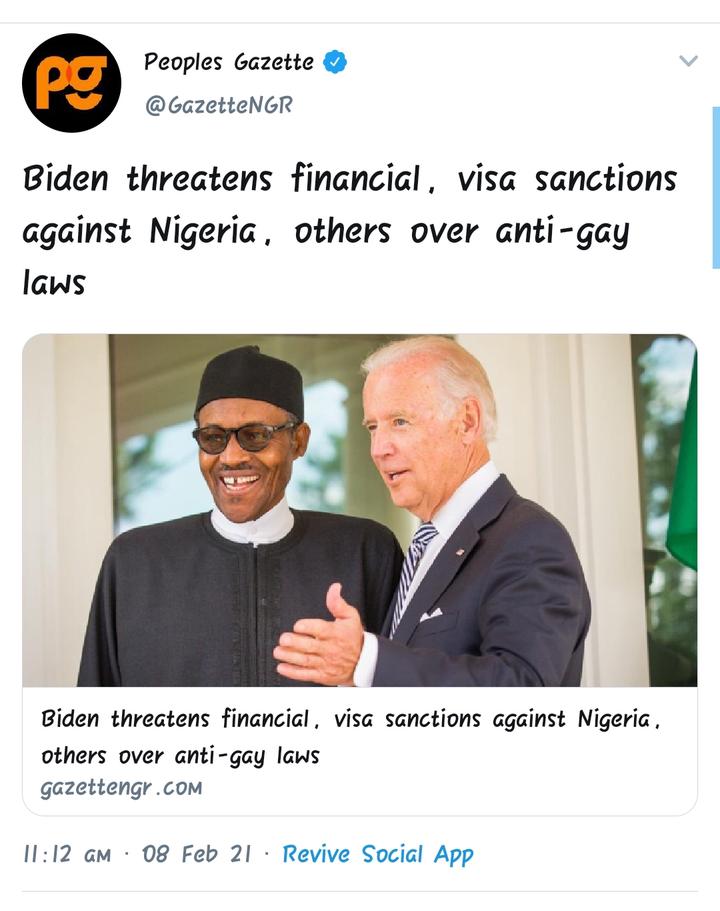 Now in Nigeria if anyone would be found wanting in disregarding the anti-gay laws that were enforced by former President Goodluck Jonathan in January 2014, they would be sentenced to a term of 10 to 14 years in jail.
However, Joe Biden wants the law to be dissolved and has challenged the country
You can see how Nigerians have reacted to his recent remarks.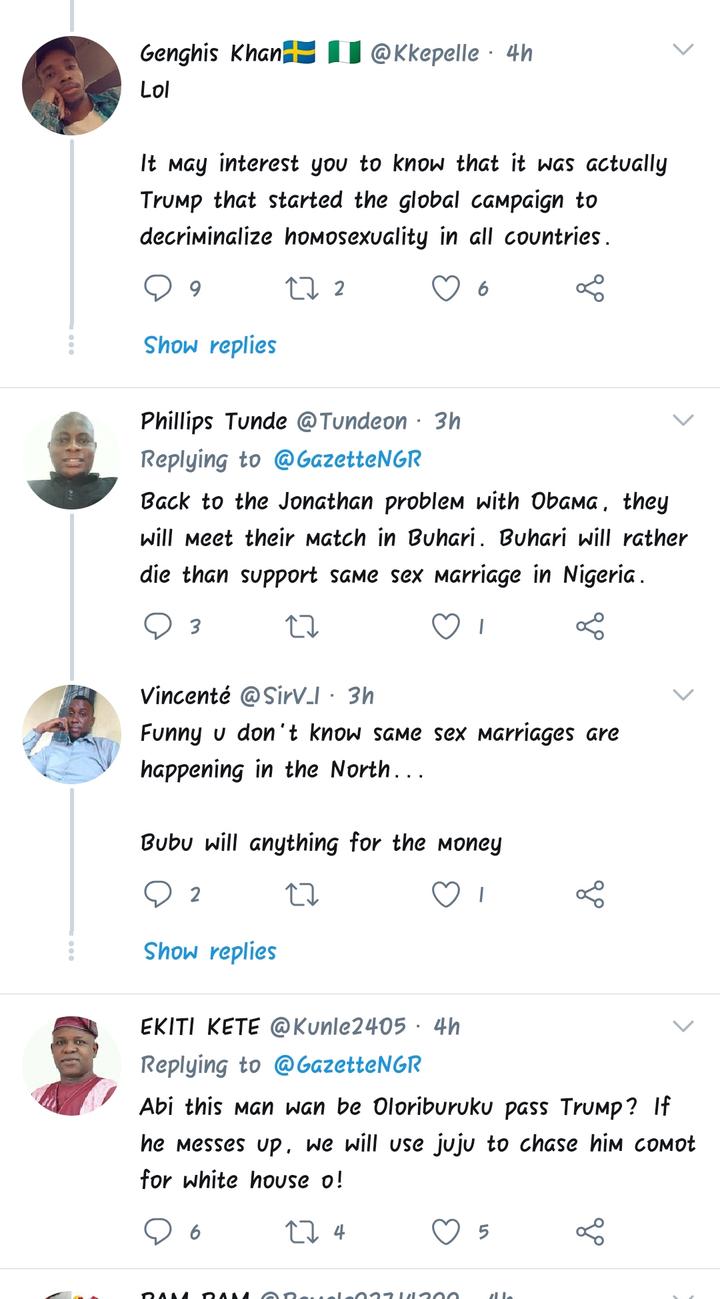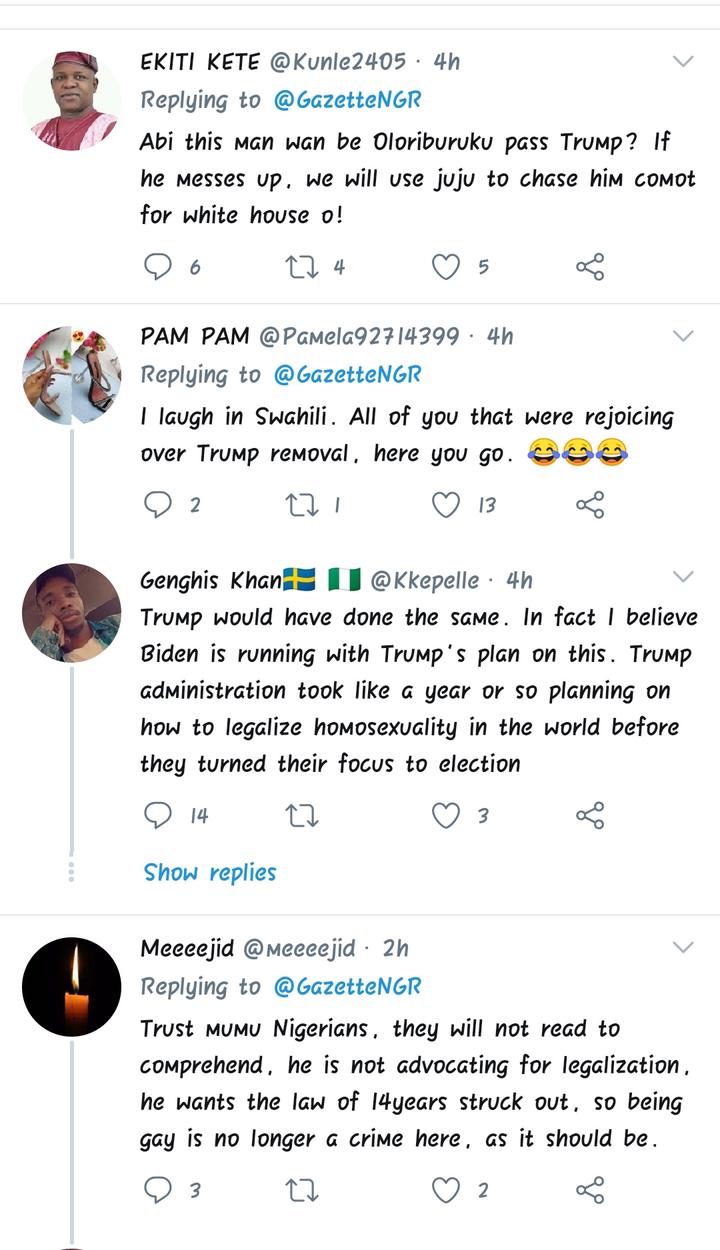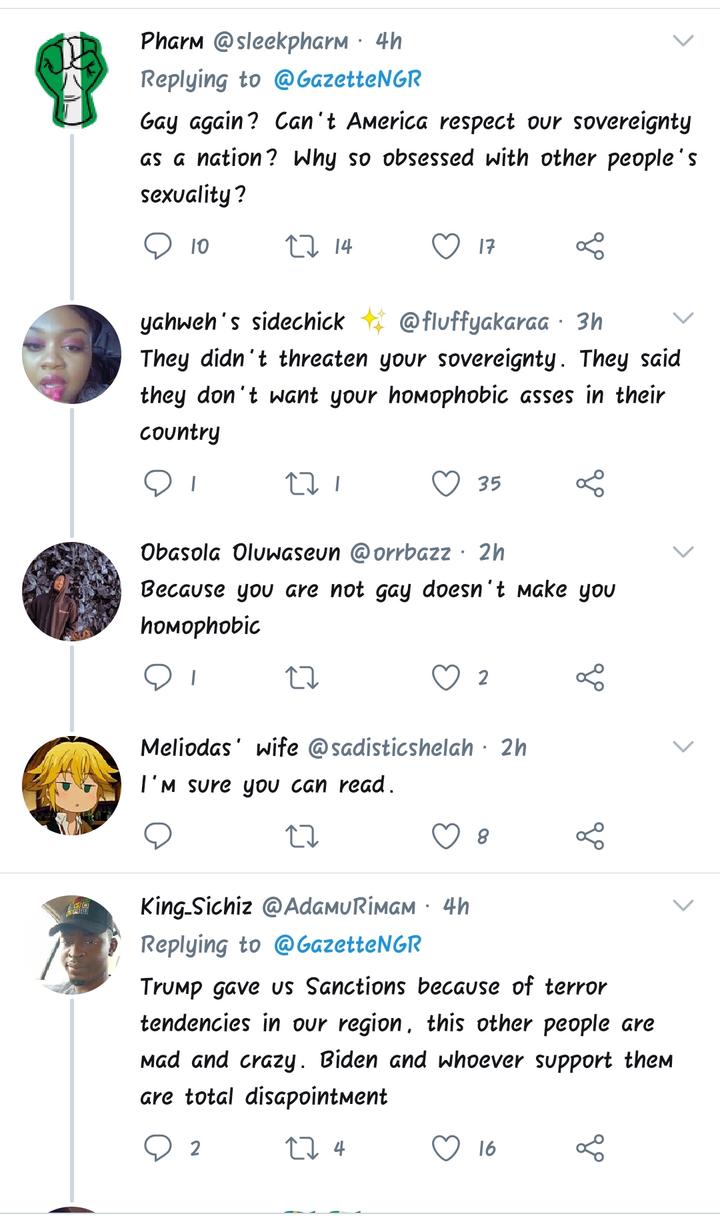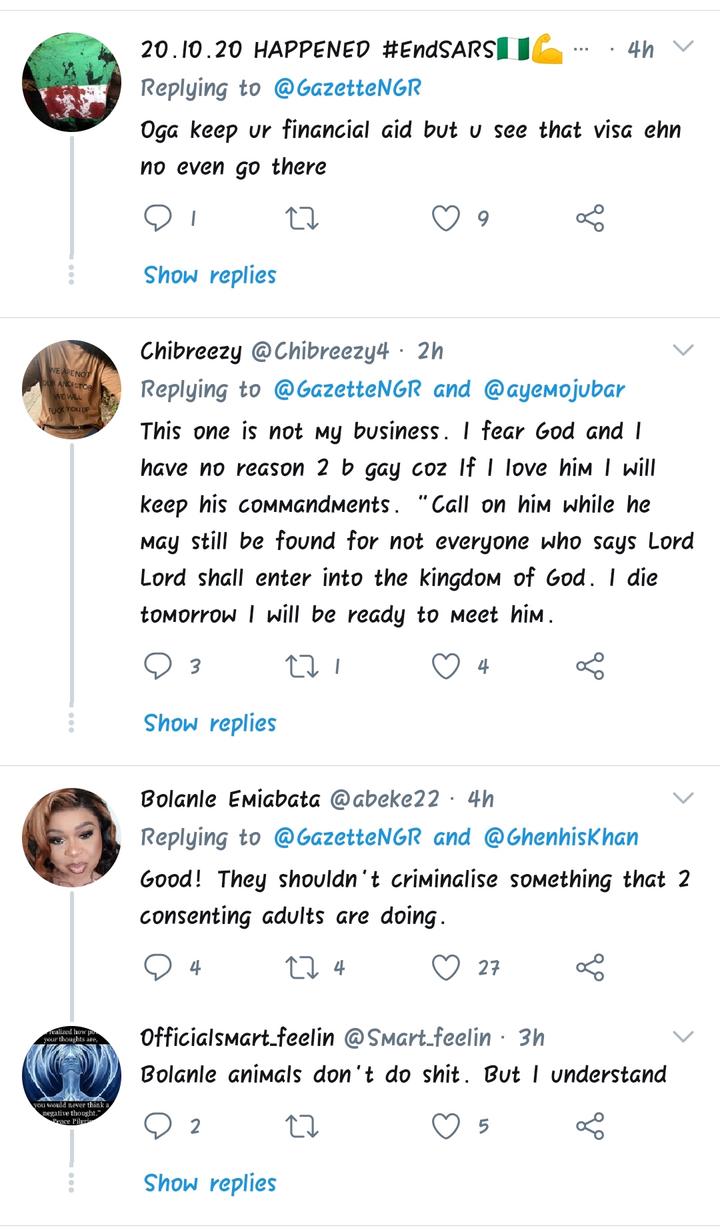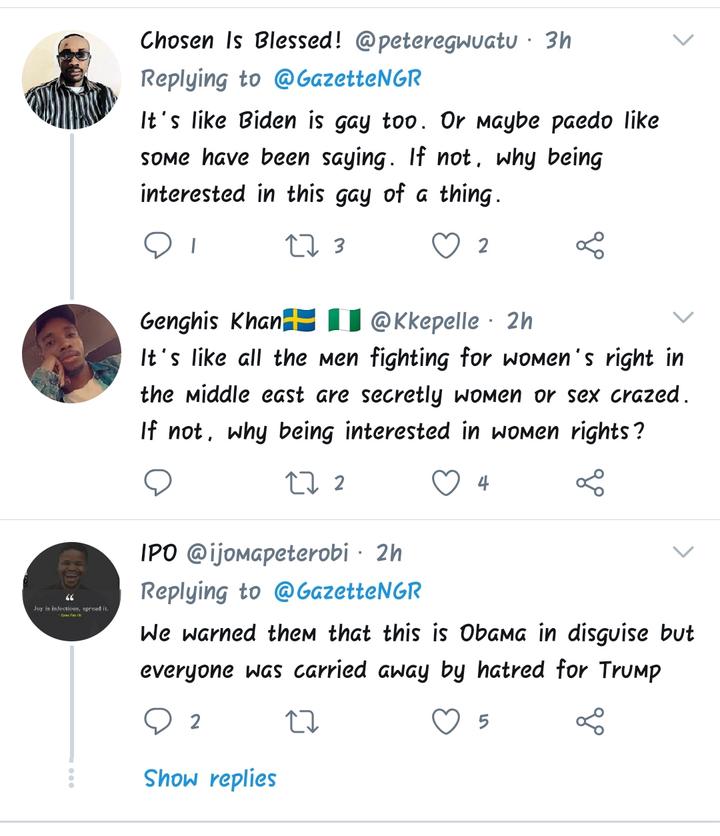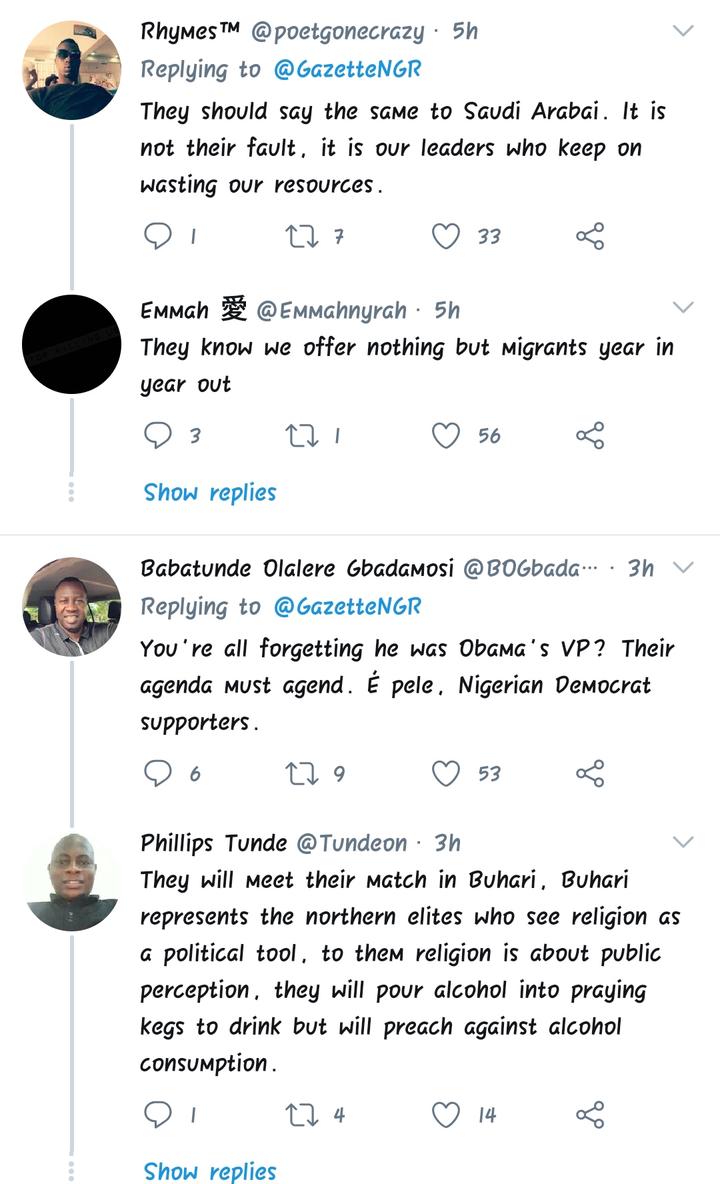 From these remarks, despite President Joe Biden's threats, Nigerians are not interested in repealing the Anti-Gay Rule.
What do you think of the danger from Joe Biden?
Content created and supplied by: Forextraders (via Opera News )