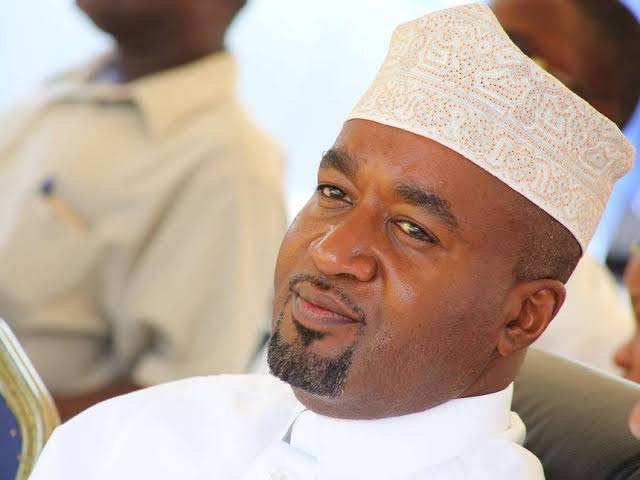 Two senators from Coast counties have accused the Mombasa County governor of forcing more than 300,000 people to use the Liwatoni Bridge despite the dangers of contracting Corona virus.
Senators Mohamed Faki of Mombasa and his Kwale counterpart have warned that the high traffic congestion on the bridge was now dangerous and increasing corona infection cases.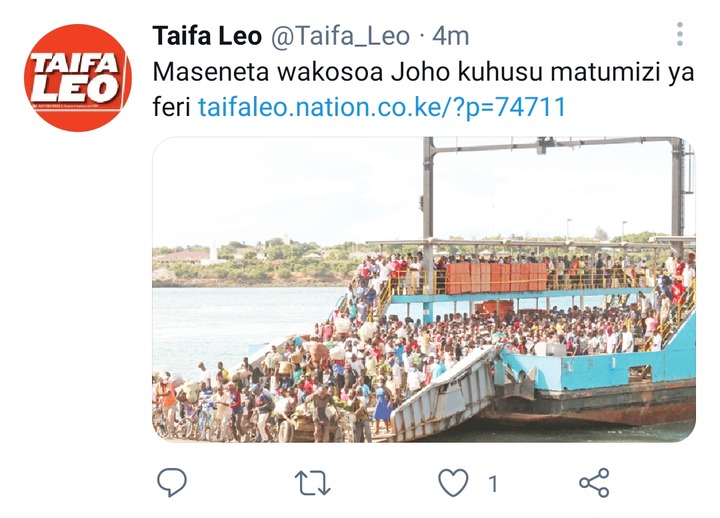 They warned that Mombasa County's efforts, led by Governor Hassan Joho to fight the scourge, would not work and demand that the order be revoked.
'The Mombasa County government erred in ordering residents to use the bridge. In addition, the move is illegal as residents were not involved as required by our constitution, 'Mr Faki stressed.
Mr Faki, who is a lawyer, called on the county government to allow residents to use the ferry and bridge to cross, stressing that people living with disabilities, the elderly and the sick are suffering.
For his part, Mr Boy said Kwale County is a major investor in Mombasa and their grievances should be heard. "We have received a lot of complaints, especially from traders, and we urge the government to reverse the decision," he said.
Meanwhile, the Mombasa County Health Department has banned residents from browsing the Jomo Kenyatta National Beach to reduce the spread of the corona virus while Coastal hotels, beaches and airports remain vacant.
County Health Minister Hazel Koitaba said the largest beach in the tourist town would be closed to the public for some time. The county government said the beach would be reopened as the number of infections in the county decreased.
This comes as tourism industry investors are complaining about how business has deteriorated after President Uhuru Kenyatta closed five counties that lead to infections.
The closure of the counties forced local tourists to suspend their trips to the Kenyan coast during the Easter holidays. Tourism expert Mohammed Hersi said many hotels and beaches remained deserted after residents of the mainland suspended their trips.
Content created and supplied by: L-News254 (via Opera News )