For a country that has a history of election violence, you would think that our politics would have matured. The truth is we never learned anything from the horrible events that took place in 2007. Our politicians are still propagating hatespeech and in the most pathetic way possible. Earlier this week we even saw some of them get into a fist fight. When will we learn as a country. It is ironic that we expect so much from our children while bad talk and fights is what we show them on a daily basis. This explains the burning down of schools in my opinion . Children learn from what they see and not what they are told.
Photo courtesy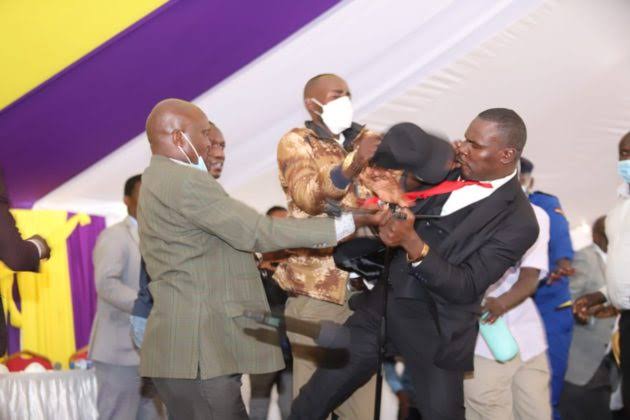 We have all failed as a society and as a country. Our morals have been eroded. It is sad to see the division that is currently happening. Whether it is based on class or ethnicity, it is not right at all. When we fight we loose more than just our own people we loose a whole generation of leaders and great minds.
I hope that in the midst of what our politicians are doing or saying, as a people we may take a stand to vote for peace. We should be more interested in the future of this country. Someday we will not be here and if we make the wrong choices, a certain generation will have to pay for it, physically, financially and mentally. Vote for peace vote for Kenya.
Content created and supplied by: Goldahsmart (via Opera News )