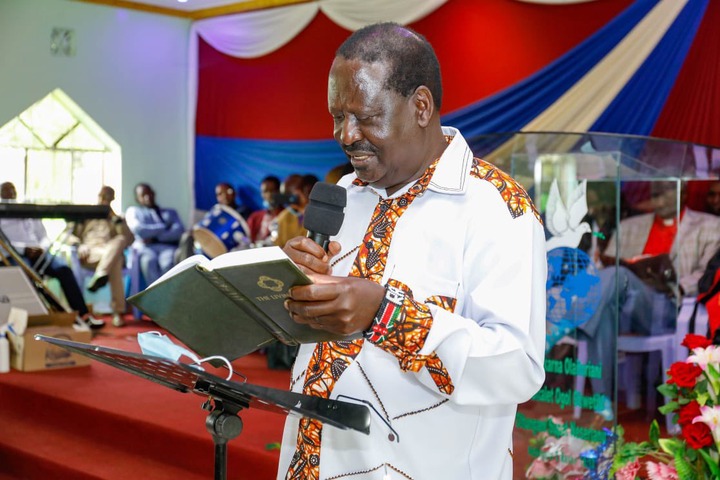 It is in rare cases that you find the ODM party leder carrying a bible in political rallies or gatherings. But today he took the bible and preaches to the congregation in Narok as he addressed them. Raila is one of the top politicians in this country who have always remained relevant for the lonest time.
He has stood with people and defended them whrn necessary and he has also stood the government when it calls for for him. Most of time in his political career, the ODM leader has been in the side which checks the government a role he has played very well over the time.
Today he led the people through the words of God from the book of Galatians 6.9.
''Galatians 6:9 "Let us not become weary in doing good, for at the proper time we will reap a harvest if we do not give up." posted by the ODM party.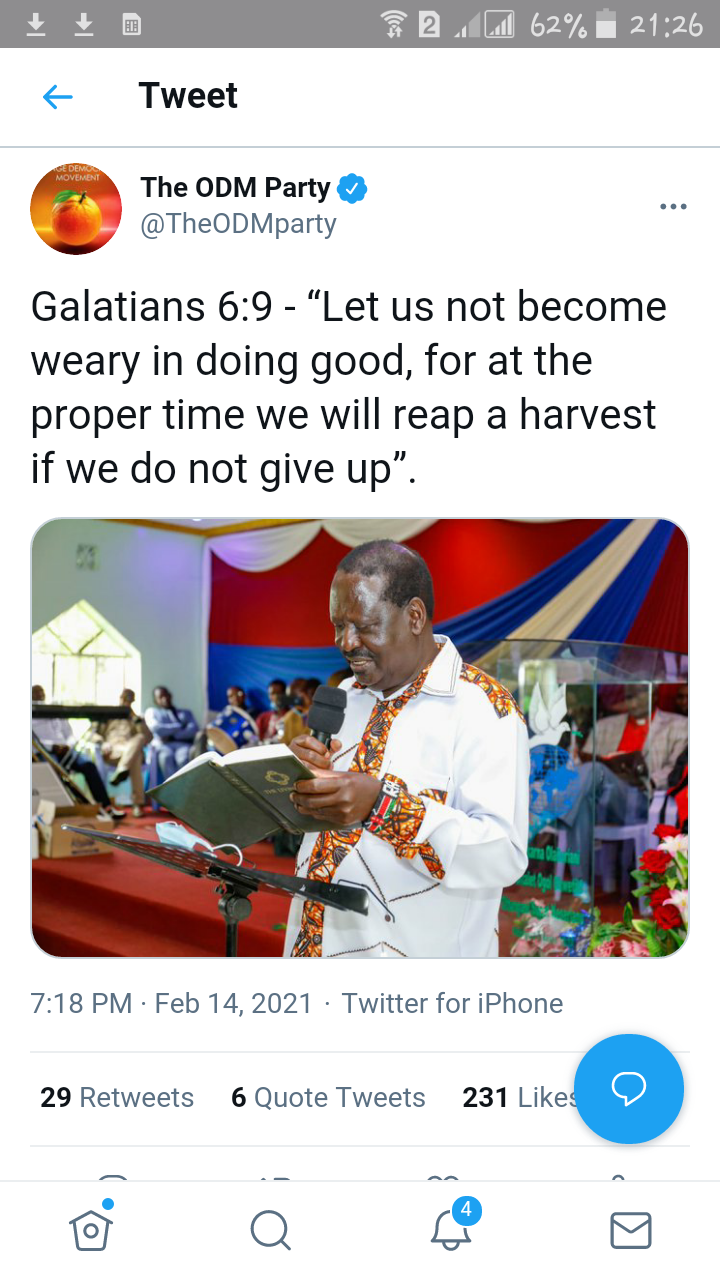 Many people have reacted yo this tweet telling off those especially who are opposed to him and who always say he is not religious. He is a baptized christian and politicians. This comes at the time when the politics of 2022 are gaining momentum alongside the BBI.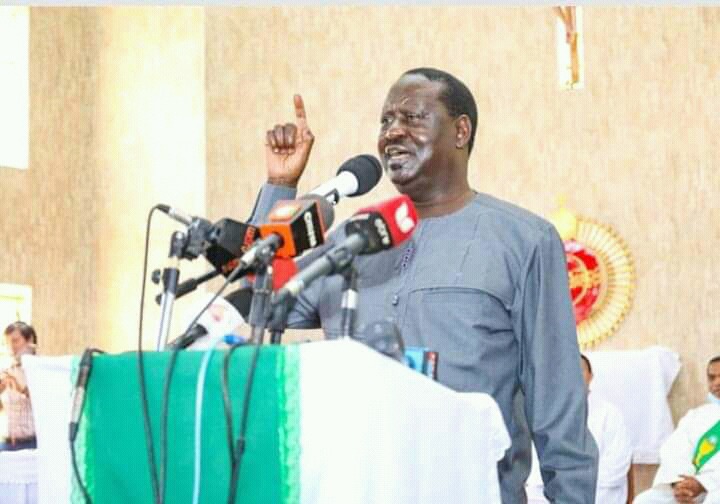 Politicians are coming out to make various controversial demands on the BBI especially the Western MCSs who are demanding an addition of what they were given as car grants before they pass the BBI bill. This tweet has left people talking abd here are some of their sentiments.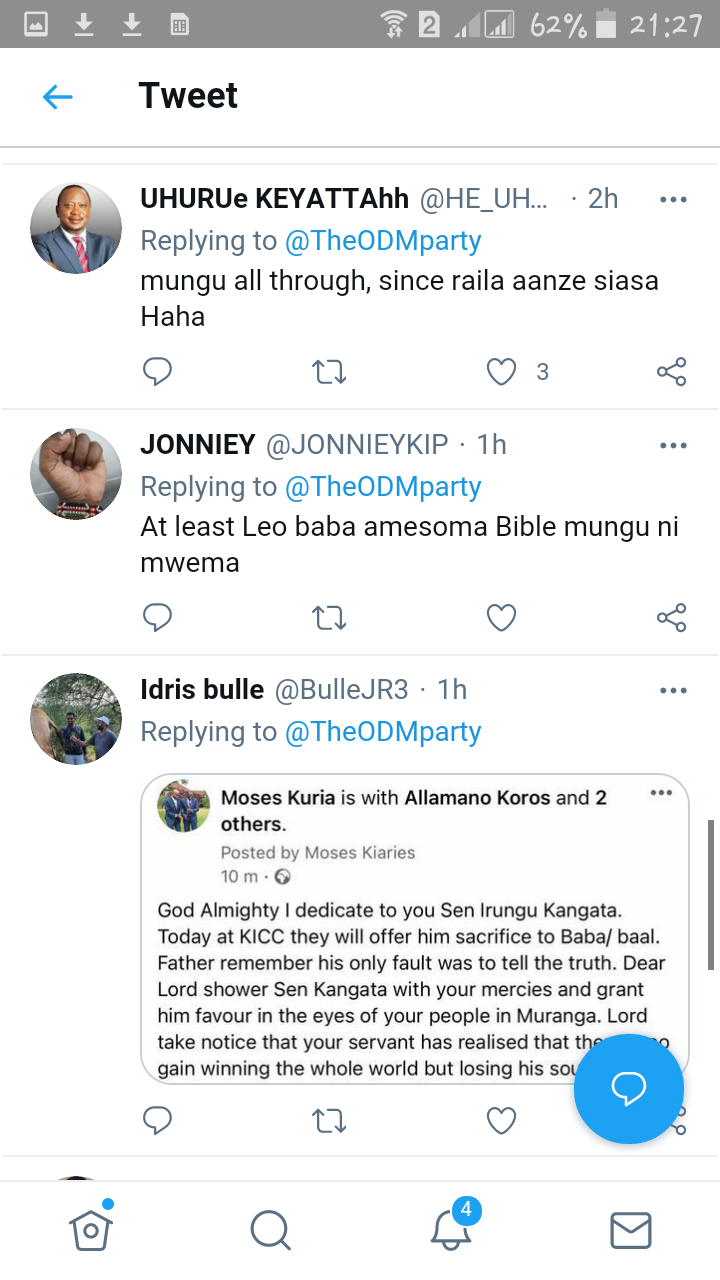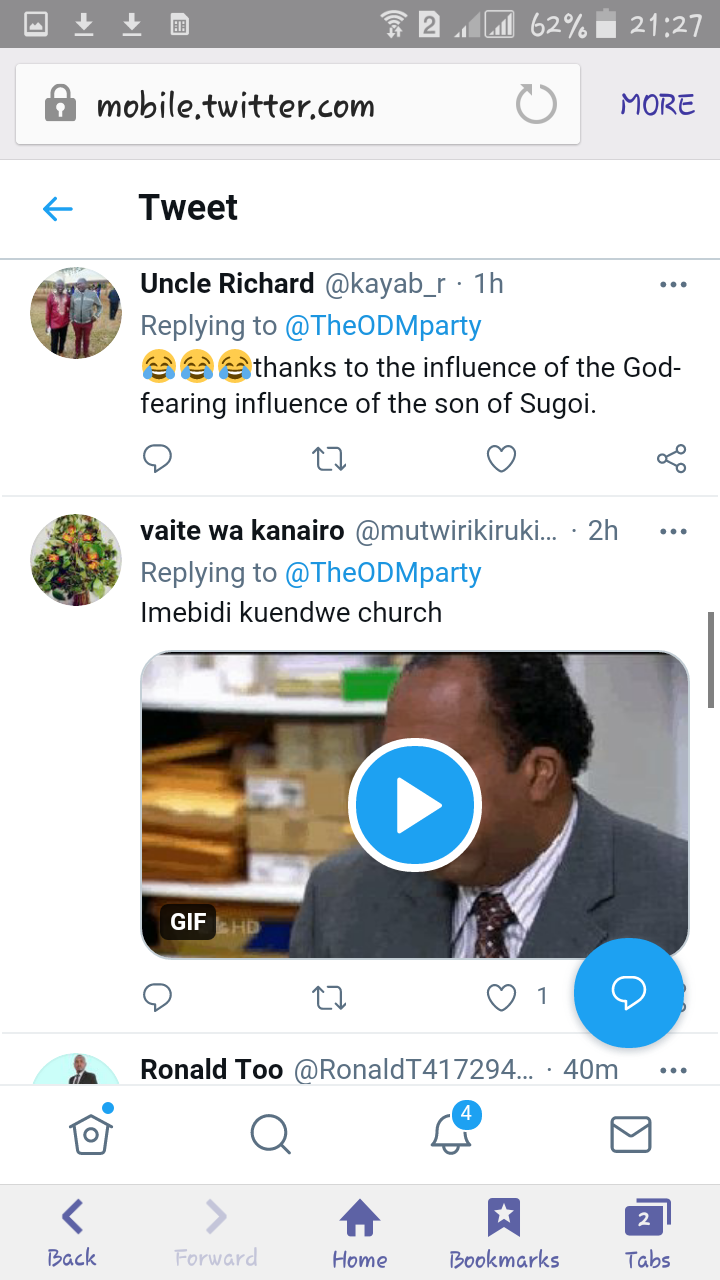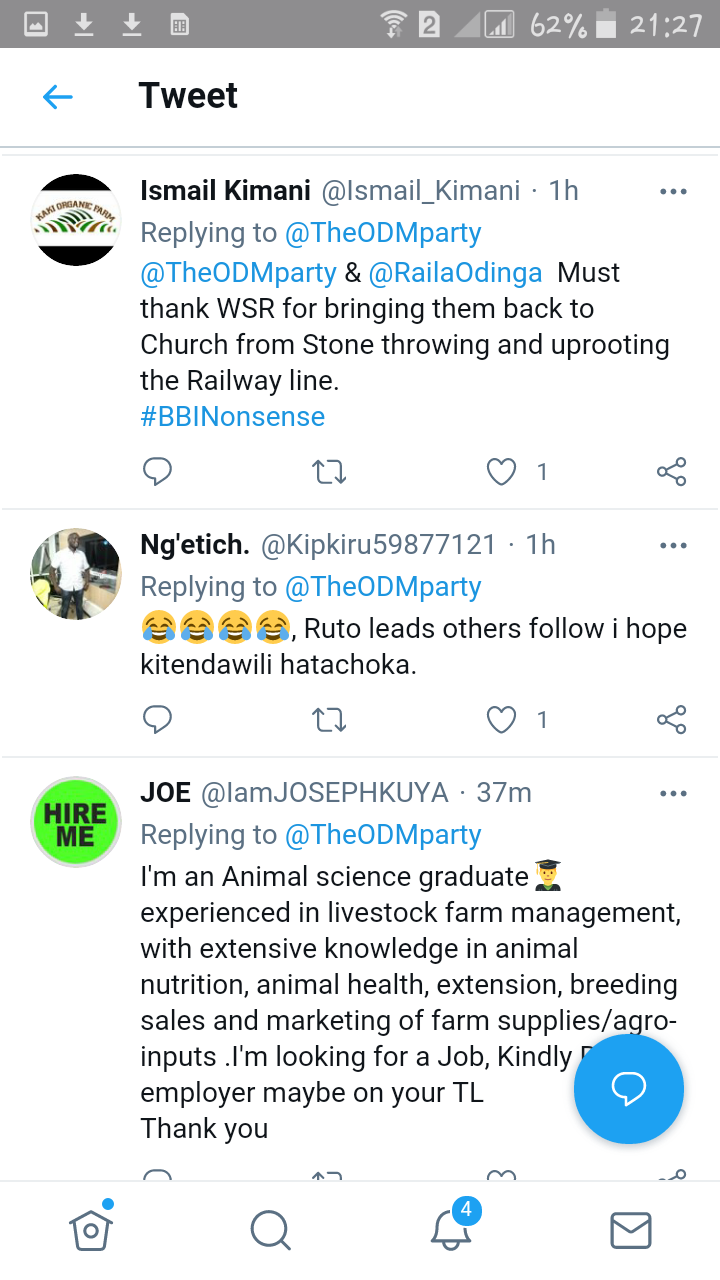 Content created and supplied by: KeruboS (via Opera News )