Mombasa County Governor Ali Hassan Joho and his Kilifi counterpart Amason Jefwa Kingi have launched a process to bring together leaders and residents of the Coast region to achieve the goal of political unity in the region as general elections approach.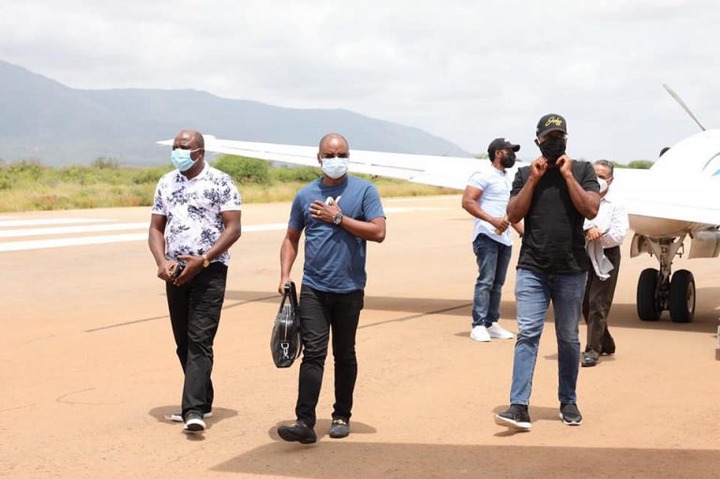 In talks held on Wednesday in the Wundanyi area, the governors joined their counterparts in the area, including Taita Taveta Governor Granton Samboja and Tana River Governor Dhadho Godhana with the aim of seeking a common political direction.
 The leaders appointed Governor Samboja as Chairman of the Coastal County Community for two years in a bid to find a political direction for the region by 2022.
 "The main agenda is to bring all [Coastal] counties together for development. We have unanimously agreed as Coast governors that this time we will not be on the menu we will be at the table, "said Samboja after his appointment.
 Joho, who is the Deputy Leader of the ODM Party, has already announced his entry into the presidential race in the upcoming general elections, saying for many years, Coast officials and residents have supported candidates from other parts of the country and it is time for them. supporting a candidate from the Coast.
 There has been pressure from some local leaders over the need for the formation of a Coast political party, an area that has long been known as one of the strongholds of the ODM party, owned by Raila Odinga.
 However, Kilifi County Governor Amason Kingi has appeared to oppose the need for a new party, arguing that there are already several parties of Coastal origin, so it would be better if those parties came together to form a political wing.
 Speaking at the launch of the 60 million shilling road construction project in Mariakani Kilifi County, Kingi said KADU Asili, Federal, Republican Congress and Umoja Summit have roots in the area and there is a need to bring them together.
 "If we are already divided four times, adding five will I be united or will I be more divided? We have started the journey to bring these parties together and soon we will get an umbrella, "he said.
 However, the move is likely to be challenged by the recent political divisions, with some leaders including Nyali MP Mohammed Ali, Malindi Aisha Jumwa, Kilifi North Owen Baya, among others appearing to support Deputy President William Ruto.
Content created and supplied by: GlobalTV (via Opera News )