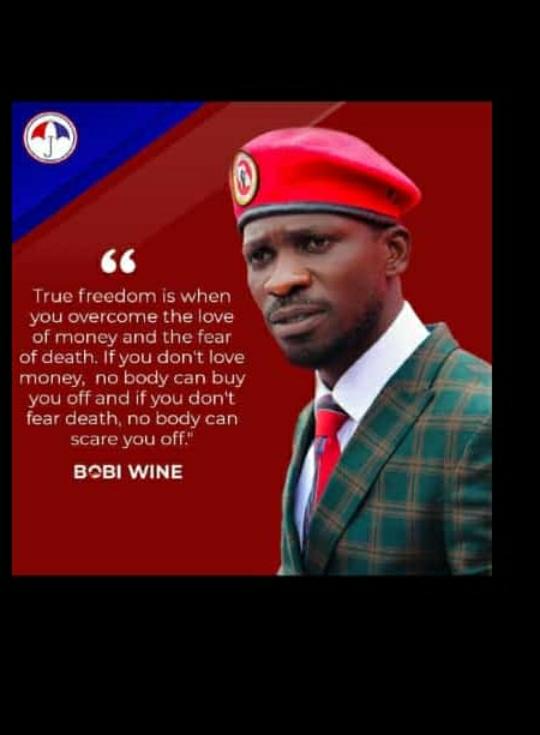 DR KILEMI MWIRIA former Tigania West MP, was courageous enough to tell the entire nation the truth that, presidency is not the preserve for Gikuyus and Kalenjins only. We should pick president based on the best leadership characteristic without minding where he or she comes from.
In 2002 we had had the best candidate whose Charisma couldn't compared with any other person. The late Hon Micheal Kijana Wamalwa was the best to steer this country forward into the path of political transformation and economic prosperity. We all know what transpired into NAK formation in its initial stages before Hon Raila Odinga came in and endorsed Mt Kenya mafia position. Mt Kenya mafia told the late Hon Micheal Kijana Wamalwa and Hon Charity Karuki Ngilu, NAK presidential flag bearer shall be carried by no other person other than Hon Emilio Mwai Kibaki. Mt Kenya mafia dictated to their coalition partners who should be the presidential bearer, without basing their criteria of choosing their presidential candidate on the best leadership qualities, which Hon Kijana Wamalwa could defeat them all. There was hot debate in NAK coalition before Raila Odinga came in with a big number of LDP and KANU members and hurriedly endorsed Mt Kenya mafia position by declaring KIBAKI TOSHA, without engaging in the debate of who amongst themselves have the best characteristic of leadership, to lead the nation. Here again, Kenyans lost the second time of getting the best presidential candidate after we lost again in first round in 1992 when FORD split into two, thus weakening the opposition votes against KANU votes.
In 2013, even after State House under leadership of Retired President Mwai Kibaki advised the whole country, economic consequences of ICC cases for Uhuru Kenyatta and William Ruto running for top leadership of this country, shall have tainted images with international communities and as a government they should embark on Hon Musalia Mudavadi candidature. Again Mt Kenya mafia told the entire nation on glare front of media, if it's not Hon Uhuru Muigai Kenyatta, they shall go to Bondo.
As a nation, we are tired with these POLITICAL MAFIAs who keep dictating to us, who should be the president and if their opponents political mafia feels they are losing the government, they wage tribal gorilla like war, to instill threats on people of Kenya, to cause instability in the government of their opponents. 
Tribal war and tribal animosity in Kenya, is a deliberate crafted technic used by political mafia to cause political instability in the country so that their colleague forming the government can heard them. Kenyans are just misused by political mafia and it is high time to declare them as the enemies of our country.
As nation, we lost our nationhood to POLITICAL MAFIA AND ECONOMIC CARRELS. We need to proclaim people's government where political parties are people's owned with clear mechanism to elect the best person from the group of best Kenyans. We must stop this nonsense of being led by crooks and goons, whereby religious groups comes blindly by telling us to respect our leaders coz they are God chosen leaders. In which scripture of the Bible indicates God chose goons and thieves to be leaders? The Bible talks of sinners who came to Jesus and confessed their sins and their sins got forgiven and thereafter everything else they had got cleansed and became pure after confession. We need to read the Bible and understand it. Let stop to interpret the Bible in a manner to please or massage our ego.
Content created and supplied by: @254KelvinMwiti (via Opera News )