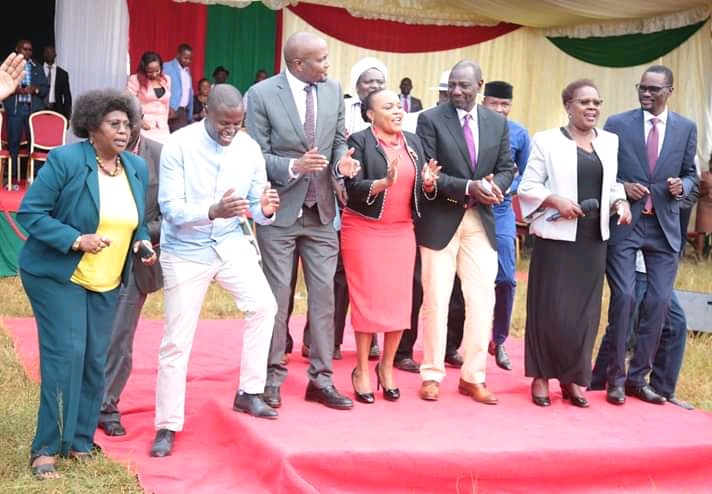 Deputy President William Ruto and some of his Mt. Kenya allies during a past event.
Next year, Kenya will be looking to hold its General Elections after President Uhuru Kenyatta second and last term in office comes to an end.
Various leaders have already started launching campaigns and forming coalition with other leaders to have a strong team.
However, some of the partnerships formed have been predicted to fail before the coming General Elections. Deputy President William Ruto's partnership with some of Mt. Kenya's leaders is among coalitions that many have said will fail before 2022.
The former Presidential candidate Mohamed Abduba Dida, commonly called Mwalimu Dida, is among those who have come out to state that Ruto and his Mt. Kenya allies will part ways before 2022.
According to Dida, his allies will become his greatest critics, who will abuse him, brand him names. He pointed out that his Mt. Kenya allies are only after his money, which they will later use to abuse him.
"In Central Kenya, DP Ruto's fiercest critics are in his camp, riding along with him. You don't have to take my word for this, just wait and see. 2022 is just months away. They will use his own money to abuse, mock and make fun of him. They will give him a nickname. Be strong," said Mwalimu Dida.
This will be the worst thing that will happen to the second in command of the Republic of Kenya, if the prediction comes to pass.
However, DP Ruto and his allies have been strong together and no signs of separation have been witnessed in the Tanga Tanga team.
Content created and supplied by: WawireCornel (via Opera News )