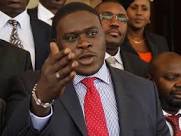 The Nairobi Senator Johnston Sakaja while speaking in Bonga na Jalas show today noted that even though he got an opportunity to work under the former Governor Mike Sonko, he did not like his style of helping Kenyans through handouts.
The outspoken leader went on to add that sonko's way of governorship was not sustainable especially when it came to reaching out of under priveledged in the society. He noted as a Senator he was more keen on coming up with projects that aided the youths make a living through innovations.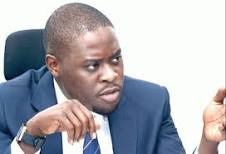 Sakaja also noted that he was among the Lucky and priveledged leaders to have rose to power at a young age. He said that he had an opportunity to work in top position in the Jubilee party and in parliament despite some leaders opposing him.
He encouraged young people to be organized and take up the mantle of leadership and not to wait to be assisted. Sakaja said that his aggressiveness in life could be attributed to his early childhood struggles that exposed him to difficult life in Nairobi.
Attached is a video link of Sakaja speaking:
https://www.youtube.com/watch?v=bGOK8JBb7ik
Content created and supplied by: GachNews (via Opera News )