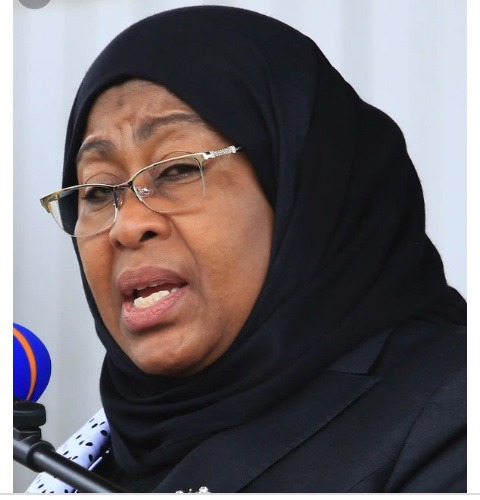 The sixth President of the United Republic of Tanzania has taken to her Twitter handle to wish all Tanzanians a blessed Easter.
In a late night tweet, she wrote in Swahili: "Nawatakia Watanzania wote pasaka njema, tuadhimishe ufufuko wa Yesu Kristo huku tukiliombea taifa letu la Tanzania kudumisha amani, upendo na ushikamano. Tuendeleze jitihada zetu za kuijenga nchi yetu kwa kuchapa kazi kwa juhudi maarifa. Yesu Amefufuka. Halleluyah, halleluyah!"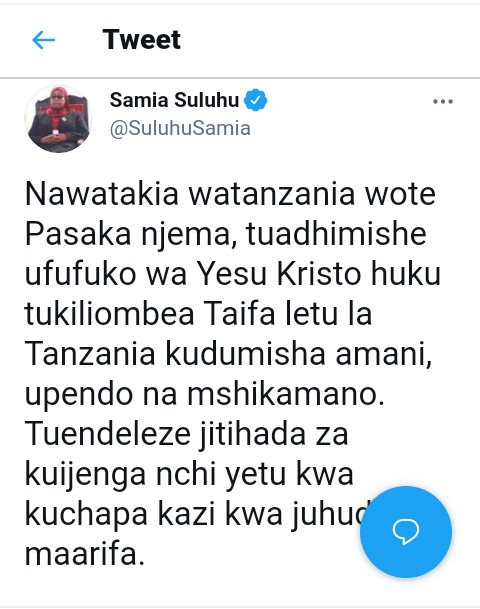 Loosely translated to English, she said: "I wish all Tanzanians a happy Easter. Let us celebrate the resurrection of Jesus Christ while praying for our nation of Tanzania to maintain peace, love and solidarity. Let us continue our effort of building our country by doing our work with effort and knowledge. Jesus has risen. Hallelujah, hallelujah!"
Many Tanzanians have taken to the Twitter platform and thanked Madam Suluhu for wishing them a happy Easter, despite the fact that the President is a Muslim by faith.
Many of the netizens who reacted congratulated her for her hardwork and resilience in doing her new job. See some of the reactions below (screenshots):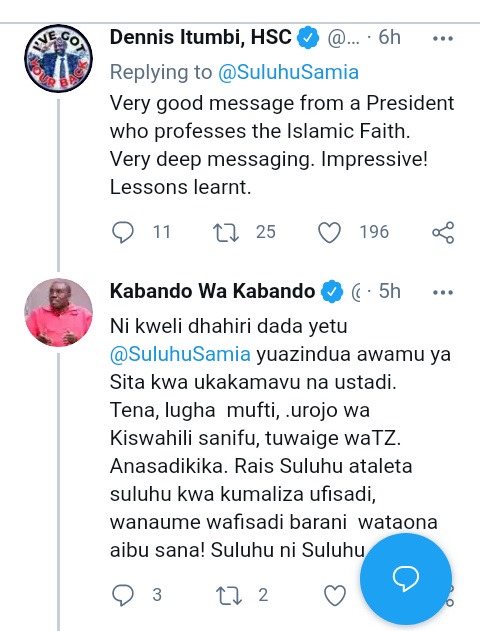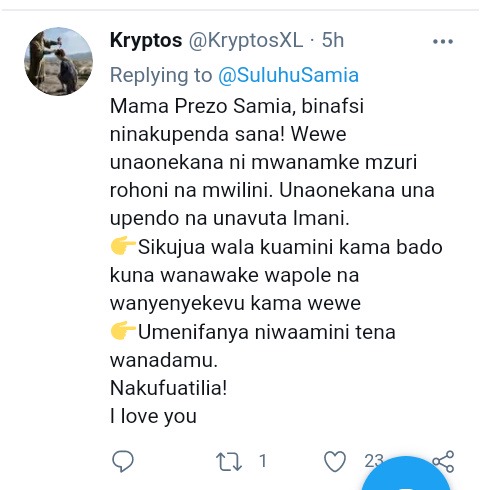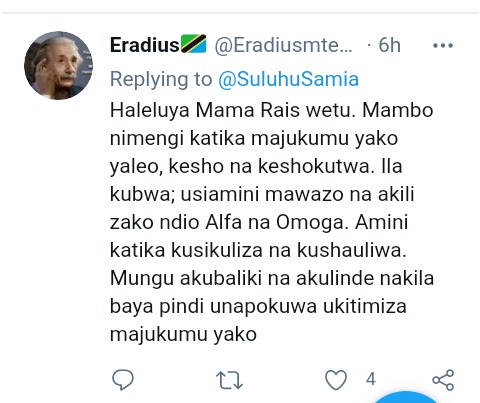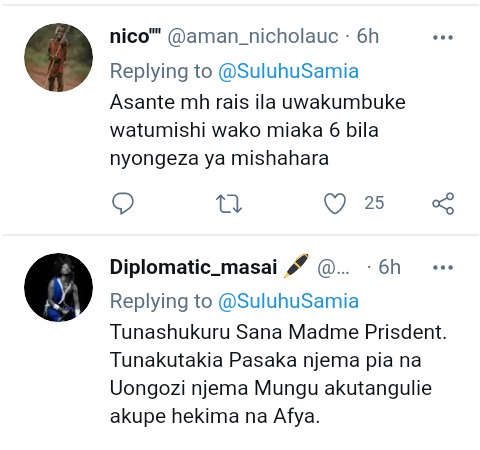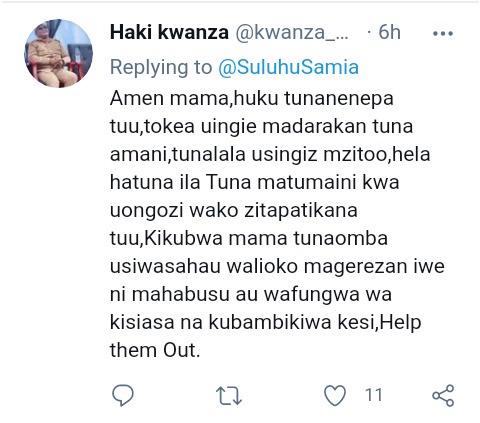 One user by the name of @Chomsky said: "Thank you madam President, the president we have wanted for many years. You are president of the people for the people by the people. I hope my dream will come true sooner. Where were you madam?"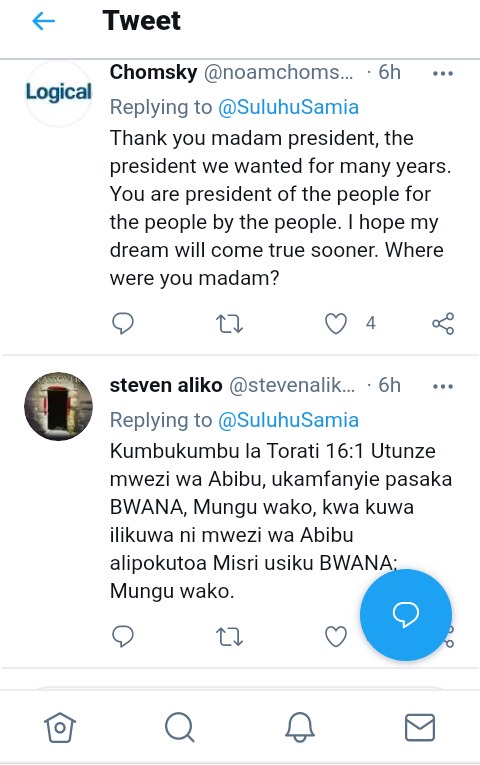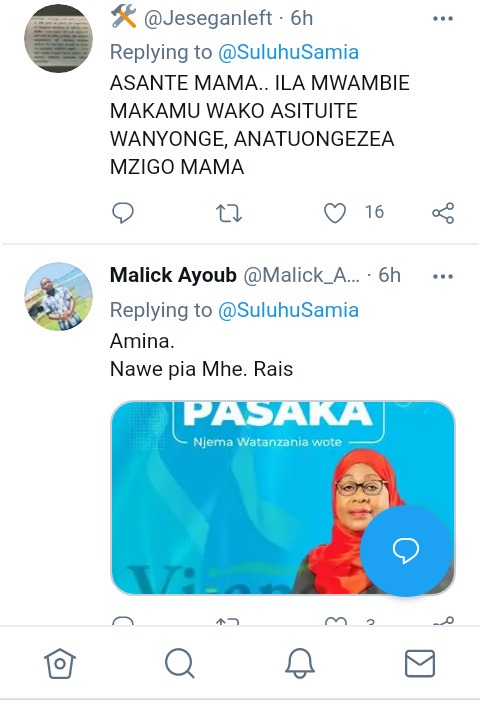 As the whole world celebrate the Easter festivals, let us all continue to observe the guidelines set by our health ministries such as social distancing and sanitizing. Hopefully, God will hear our prayers and save us from this deadly Covid-19 pandemic.
Content created and supplied by: The_Unofficial (via Opera News )