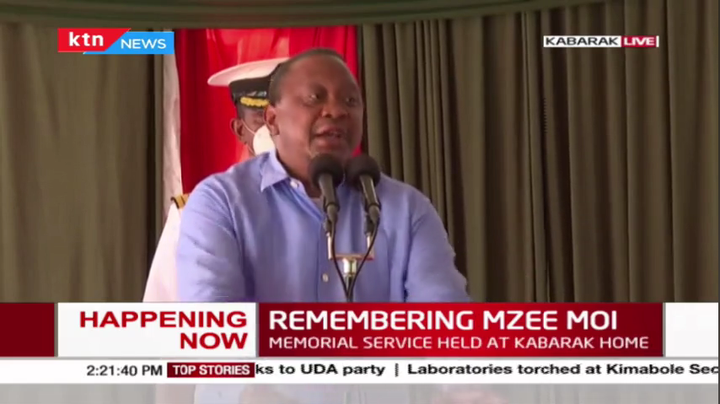 In a speech delivered today from Kabarak in Nakuru during the first death anniversary of the late President Daniel Moi, President Uhuru Kenyatta took a moment to passionately preach the importance of leaders upholding respect and patience for prosperity.
Citing the life of President Moi and how he carried himself from the time of serving under President Kenyatta senior up to his death on February 4th 2020, President Uhuru said that it's only humble, respectful and patient people that God can bless with leadership.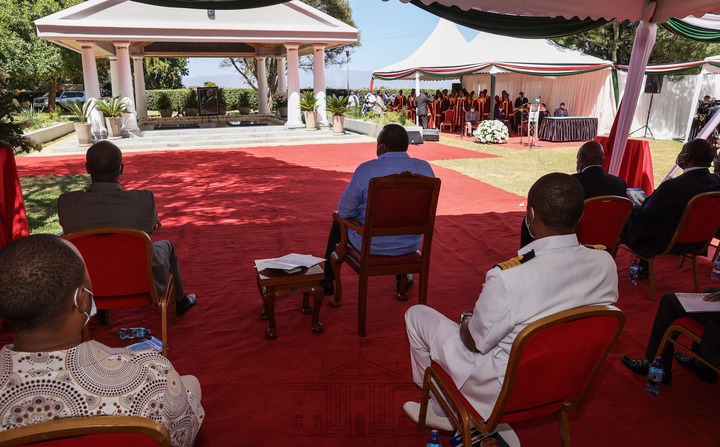 That "Mzee was a man who had great strength of character and patience which comes from humility and he respected everybody irrespective of his or her social status.
Out of his character and respect, Mzee worked for my father for 17 years up to the time when he took the leadership of this country and led this country for 24 years with respect.
In 2002, he peacefully handed over the mantle to Kibaki even though he wasn't of his party and ended up respecting him as the leader."
The president added that even after being elected as President in 2013, he as well received utmost respect from Mzee Moi as the President which sometimes made him feel awkward.
On that note, he asked all the leaders in this country irrespective of their leadership positions to always uphold respect and shelve on the type of arrogance being witnessed today.
His message to Kenyans was that "let's asses our leaders, support builders and shun demolishers."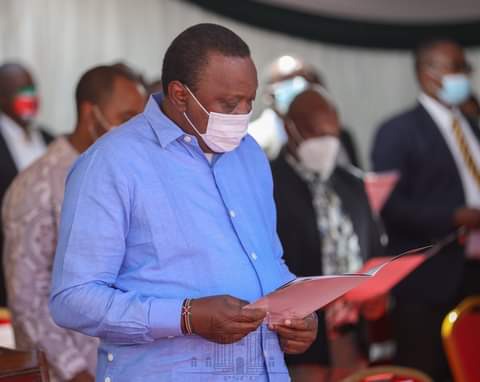 Click on he link below to watch him speak at minute 1:56:02
https://www.facebook.com/KTNNewsKenya/videos/421859472357394/
Content created and supplied by: AustineBarasa (via Opera News )