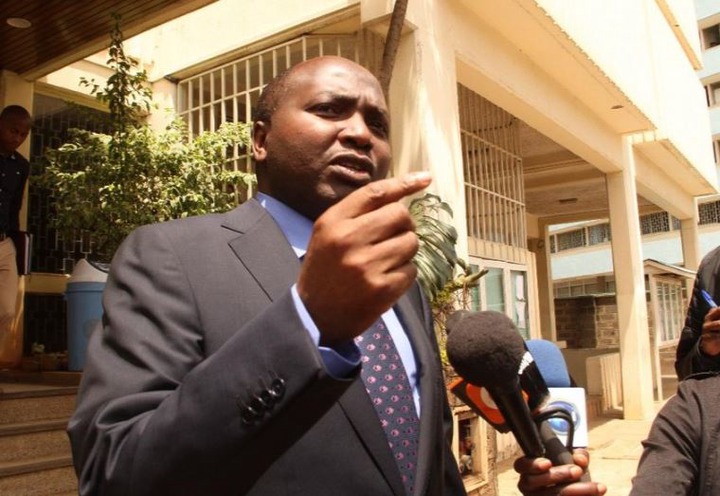 Lawyer Donald Kipkorir speaking to press at a past instance. [Source/Twitter]
A section of Kenyans have now angrily reacted to renowned lawyer Donald Kipkorir's latest post whereby he endorsed President Uhuru Kenyatta's deal with the Members of County Assembly (MCAs) during his 4-day tour in Mt Kenya region.
The flamboyant city lawyer noted that the car grant deal the President allegedly striked with the MCAs to pass the Building Bridges Initiative (BBI) project at the county level should be embraced.
Donald Kipkorir argued that the ward representatives deserved the money since our economy is 'rich enough' to finance the Ksh4 billion reportedly allocated as car grants to the MCAs.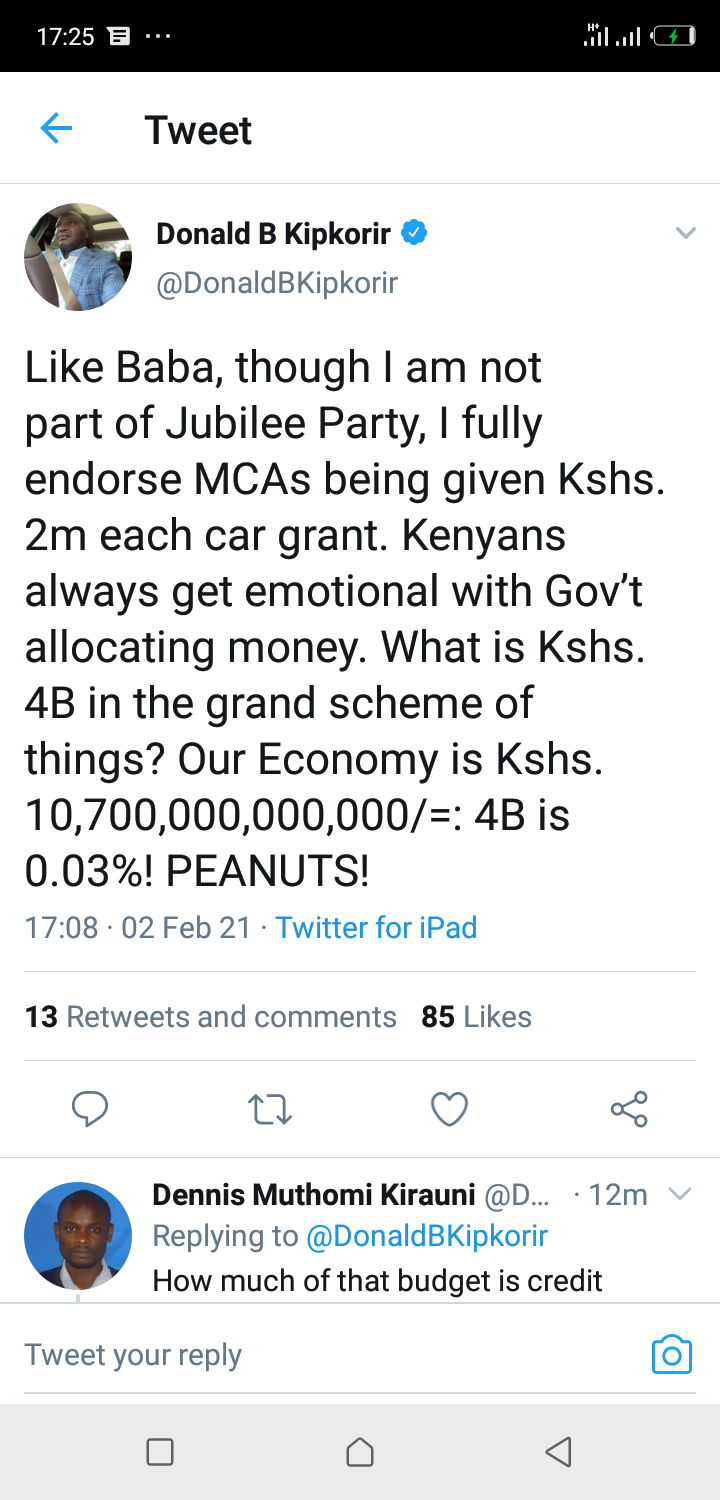 ''Like Baba, though I am not part of Jubilee Party, I fully endorse MCAs being given Kshs.2m each car grant. Kenyans always get emotional with Gov't allocating money. What is Kshs. 4B in the grand scheme of things? Our Economy is Kshs. 10,700,000,000,000/=: 4B is 0.03%! PEANUTS!''
The sentiments by the lawyer came after it emerged that President Uhuru Kenyatta while in Sagana State Lodge recently in a meeting attended by Mt Kenya MCAs promised to ensure they get the car grants.
It was widely reported that the move was to whip the MCAs to sing the BBI tunes.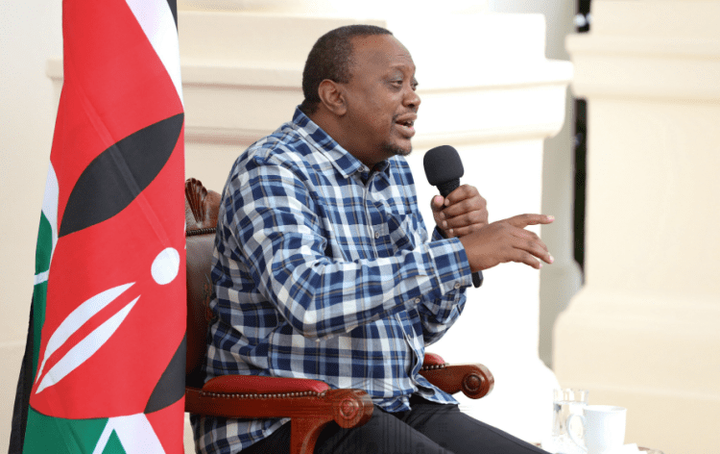 President Uhuru Kenyatta at a past instance. [Source/Twitter]
The reactions by a section of Kenyans are as seen below;
Mutheus: ''Why are doctors, nurses and clinical officers, teachers on strike every now and then if we are looking so good financially?''
Abdi Karim: ''Sycophancy and Hypocrisy. Why not use it in a better way. Build schools remember the short rainy season is just around the corner and students are under the trees.''
Joram Muthoni: ''I respectfully disagree with your disposition.Who shall come to the aid of ordinary citizen?Gone are the days public intellectuals used to be the voice of the voiceless!What happened?''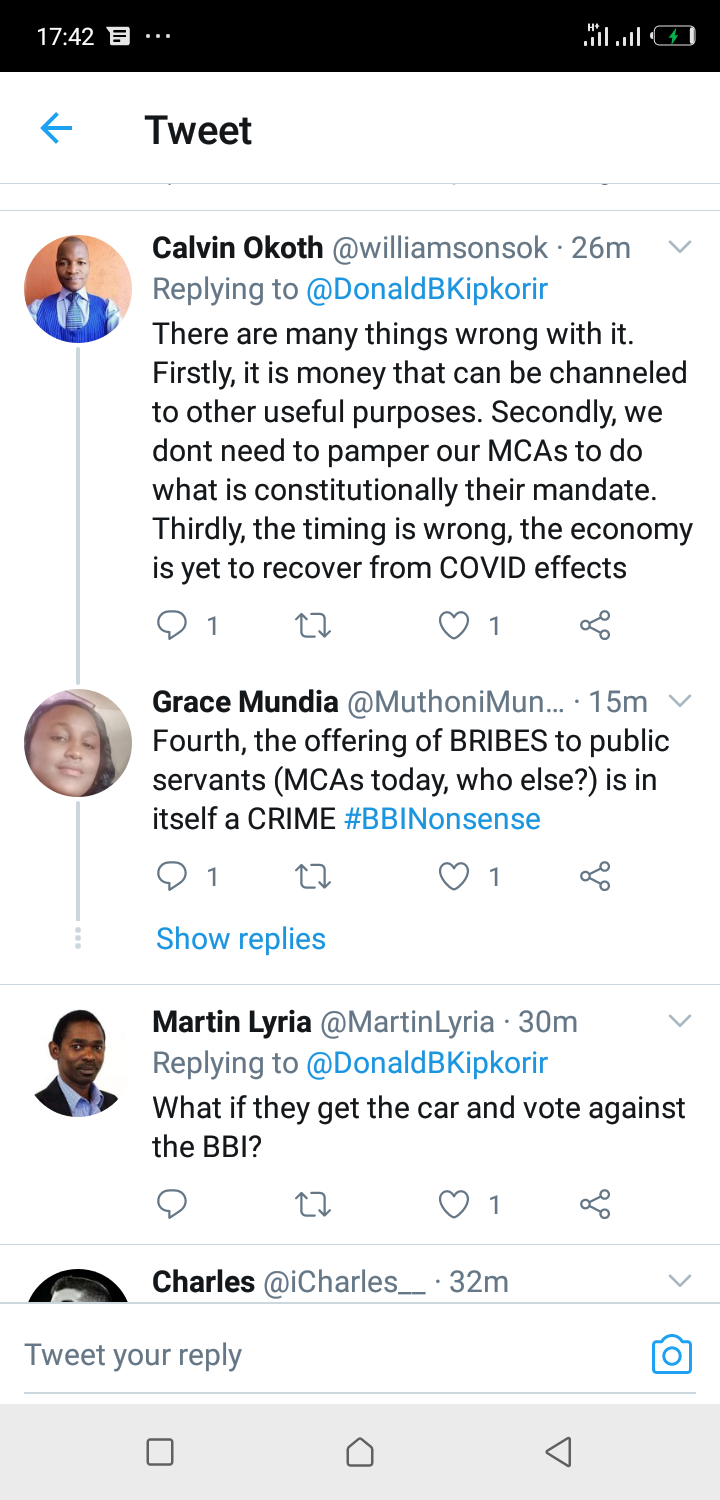 Morrison: ''Why should politicians be granted car grants when the general population is suffering under all this Corona pandemic give the money to people in need you have enough.''
Content created and supplied by: Metet-Ambrose (via Opera News )