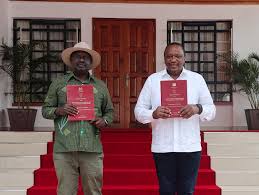 Members of Parliament are now demanding for changes in the BBI proposal if they are to pass the document in parliament. This is according to the Star Newspaper dated 24th March 2021. This is a complete opposite of what happened in the counties a few weeks ago, after they unanimously agreed to adopt and pass the document.
An extract from the Star Newspaper
This new demands might dent the Building Bridges Initiative initial plans of having a referendum before 2022. The amendments that the parliamentarians demand are on the election act and also benefits for them in the proposed document. They claim that their counterparts were awarded car grants and they also need some sought of rewards to at least pass the document.
This new revelation might come as a big blow to President Uhuru Kenyatta and his ODM counterpart Raila Odinga who have always made it clear that the document will be embraced in both parliaments. This comes on the backdrop of a meeting that saw Uhuru Kenyatta meet several other political players at statehouse a few days ago.
Content created and supplied by: Trueboy_NyakokoTV (via Opera News )