"You Can Make Oburu Odinga IEBC Chairman But Kenyans will Decide In The Ballot Box" Ruto Declares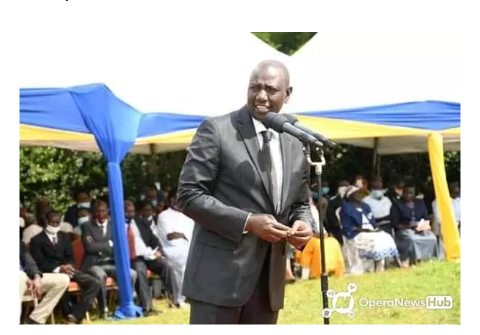 The deputy president Ruto has publicly declared that the government can make Oburu Odinga the independent electral and boundaries Commission chairman but allow kenyans to vote for the present they want.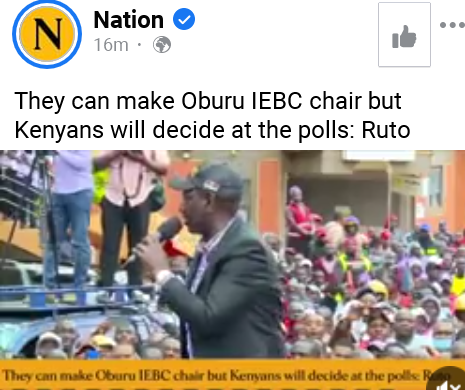 Furious Ruto has said this after it emerged that the government has left him out when it shall choose the IEBC Chairman.
Since Kenyatta and Hon Raila Odinga came together through the handshake, the deputy president Ruto has been working as the opposition leader in his own government.
Raila Odinga and deputy president Ruto are likely to be the greatest competitors in 2022, to succeed president Kenyatta.
Already the deputy president Ruto is campaigning for 2022 general election. His earlier campaigns in the country is against president Kenyatta's will.
Kenyatta is already accusing deputy president Ruto of delaying his big four agenda in the country.
The choice of IEBC Chairman has raised mixed reactions among tangatanga members of parliament who think that president Kenyatta and Hon Raila will choose a person from their inner circle.
Content created and supplied by: obisaa (via Opera News )