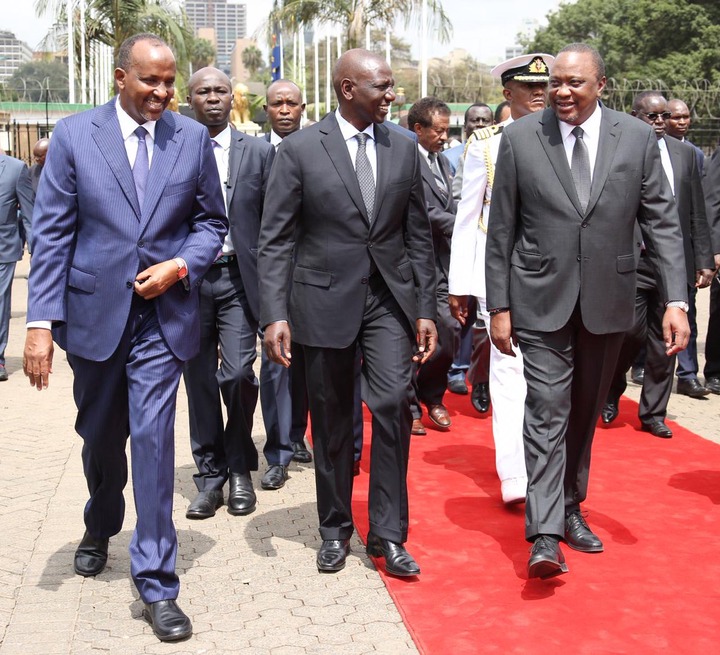 Aden Duale, the Jubilee Elected Member of Parliament for Garissa Township who's also the former Majority Leader in the National Assembly has come out Gun blazing to expose what happened after the 2017 general elections as far as Uhuru's Government performance is now concerned.
Speaking to Kenyans.co.ke on Thursday, Aden Duale has reported that after the contested 2017 general elections, President Uhuru Kenyatta was misled by some people as far as his administration his Concerned and that why the country is currently on the deathbed as far as issues of National concerns such as economy is concerned.
"Kenya is ailing. Jubilee as a government only delivered well for the first five years. The Next Government will have a kiss 10 trillion debt to deal with," Duale reported.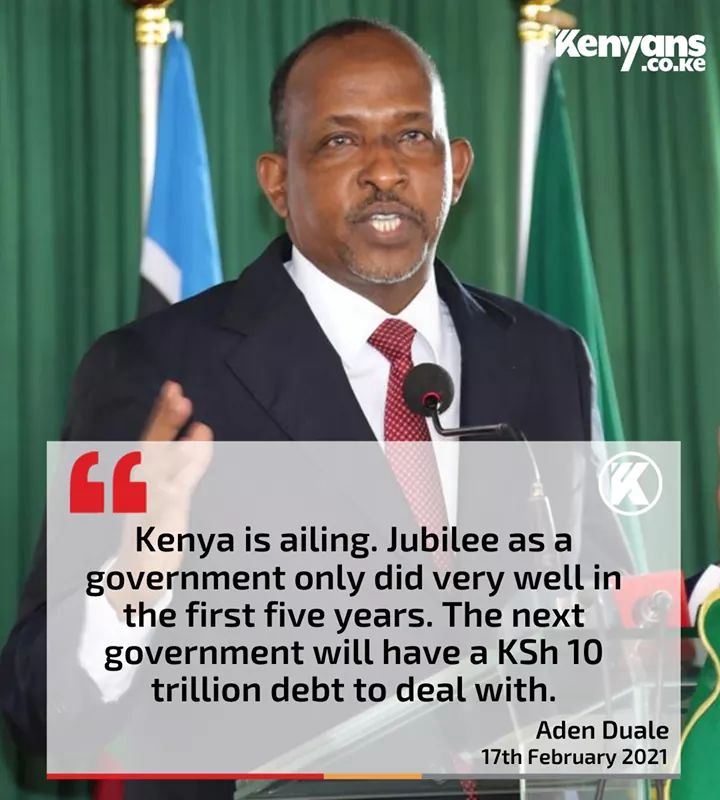 But taking a swipe at his words, Kenyans have expressed mixed reactions. While some seem to support duale's remarks that Jubilee Government has underperformed in the second term compared to the first term, others have courageously castigated the lawmaker accusing them of being one of the people who have failed the Jubilee Government since he was a National Assembly Majority Leader.
Below are some of the reactions:
James: You are part and parcel of a government which borrowed heavily, only to misuse the borrowed money and place the burden on the poor Kenyans! Dual, history will judge you harshly!
John: In the future, we need very strong laws to cap our borrowing for every five years or rather every parliamentary cycle.
Been: Doing well by borrowing even in the first 5 years? What did Eurobond money do? Dual, at least Mathare hospital has not fully collapsed under Jubilee. Your empty bed is waiting for you there.
Thomas: My friend Jubilee has never done it just because you inherited a healthy economy and the president was mostly quiet while your tanga colleagues were busy stealing everything in government.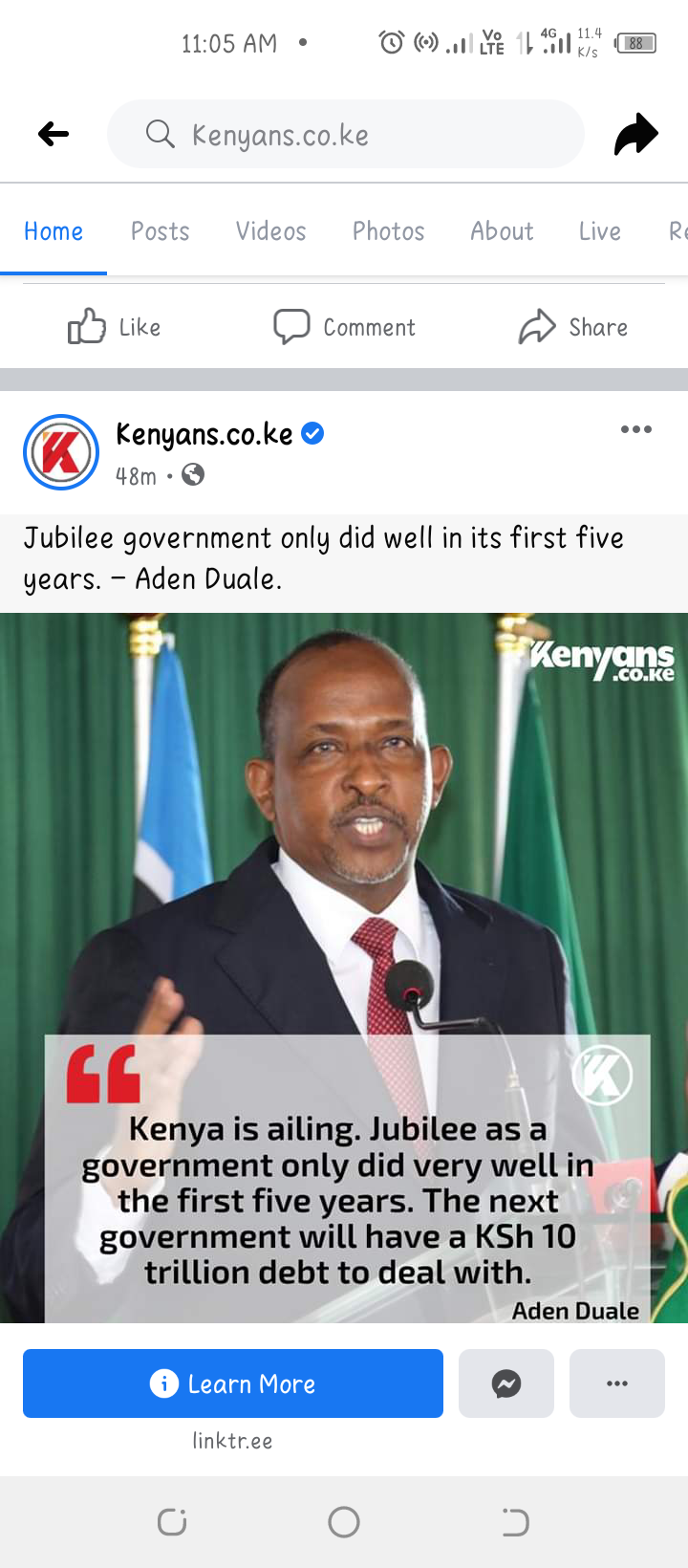 Content created and supplied by: DAVIDNTHUA578 (via Opera News )